What are Dental Implants?
If you are looking for a long-lasting restoration to replace a missing tooth or teeth, dentist Dr. Jeffrey Weller is happy to perform implant dentistry for his patients in Chicago and Hinsdale, IL. Implant dentistry uses surgically placed metal posts in your jawbone to replace the missing tooth root. The post(s) may be connected to a bridge, crown, or denture for a natural-looking restoration that can be used like your real teeth. When you want to fix a gap from a missing tooth or teeth, make an appointment to hear more about implant dentistry at Weller Dental. You may enjoy dental implants if you want to avoid food restrictions or the hassle of removable dentures. Talk to Dr. Weller about your needs and figure out if dental implants in Hinsdale, IL are a good option for your cosmetic or restorative dental goals.
Dental Implants Reviews
"I have a real phobia of dentists, but Dr Weller puts me at ease. He's fast, does great work, is an artist in his replacement teeth on implant work and gave me a great smile. Don't know what I'd do without him!"
- F.N. /
Facebook /
Oct 02, 2019
"I have a real phobia of dentists, but Dr Weller puts me at ease. He's fast, does great work, is an artist in his replacement teeth on implant work and gave me a great smile. Don't know what I'd do without him!"
- F.N. /
Facebook /
Oct 02, 2019
"Professional and friendly. Explains all options and possibilities. Sets forth a plan and timeline. Listens to patient's concerns, answers questions. No reservations in recommending his practice."
- J.M. /
Healthgrades /
Aug 29, 2020
"Very warm staff and knowledgable provider. Answered all of my questions and provided options for treatment."
- J.E. /
Google /
Jun 29, 2020
"I had difficult issues that were addressed and the treatment plan was discussed and all my complex issues were taken care of with precision and care. Dr Weller is a Stellar dentist!"
- K.N. /
Healthgrades /
Oct 08, 2021
Previous
Next
What Are the Benefits of Dental Implants?
Dental implants from Weller Dental offer numerous advantages over traditional tooth replacement options. Some of these benefits include:
Long-lasting solution for missing teeth
Natural-looking results that blend seamlessly with the surrounding teeth
Enhanced chewing and speech
Increased comfort compared to removable dentures
Convenience and easy maintenance
Preserved adjacent teeth
Restored smile and increased self-confidence
Able to be part of a smile makeover plan at Weller Dental
Am I a Candidate for dental implants?
Implant dentistry can restore a single missing tooth or several teeth by connecting it to an implant-supported bridge, crown, or denture. You may want a dental implant if you have a dental restoration, but are bothered by the appearance, comfort, or if there's special cleaning needed. Implant-supported restorations can be cared for just like your regular teeth with daily flossing and brushing. In your consultation, Dr. Weller will evaluate the health of your jawbone and gums to decide if you are a good candidate for implant dentistry. In some cases, a bone or gum graft surgery may be needed prior to implant surgery to strengthen the implant's foundation. Dental implant surgery is not a good choice if you use tobacco products, are pregnant, or are being treated for another condition including gingivitis.
What Can I expect with dental implants?
To prepare for your dental implants, you may need to have teeth extracted, plus gum or bone grafts. As soon as you are ready for the implant to be placed, the needed areas will be given local anesthesia to numb your mouth. Sedation methods may be included to keep you comfortable throughout the process. Dr. Weller will create an incision in your gums and then insert the titanium post in your jawbone. The incision in the gums will be sutured closed with part of the implant above the gums. This will be repeated if several implants are required. While the dental implant integrates into the jawbone and gums over the next several months, a temporary cover will be used to cover and protect the implants. As soon as Dr. Weller decides your implant is healed with your gums and jaw, your custom restoration (bridge, crown, or denture) can be connected to your implant and adjusted for a proper fit.
What is the FOLLOW-UP after dental implants?
You may notice some short-term inflammation in your mouth and lower face, plus discomfort, bruising, and minor bleeding after your implant procedure. Dr. Weller will tell you what is to be expected and what should be reported to our office. He may also write a prescription for pain relievers and antibiotics. As soon as your dental implants are integrated and your customized restoration is connected, you should maintain a good oral care routine at home that includes flossing, brushing, and mouthwash. You should also attend annual dental exams and bi-annual professional cleanings at Weller Dental so Dr. Weller can track the health of your implants and restorations. He will decide if your restorations or implants should be repaired or replaced.
Can I Use my Insurance for dental implants?
Based on your dental insurance company and exact coverage, a portion of the expenses of your implant surgery and custom restoration might be paid for. We will talk to your insurance company to understand your policy and determine your out-of-pocket costs. In your consultative appointment with Dr. Weller, he will estimate your expenses and talk to you about payment methods, along with information on low-interest medical financing.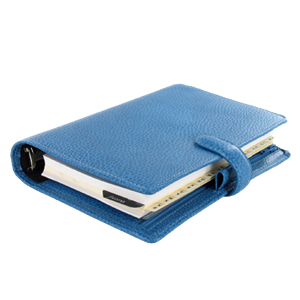 Plan Your Procedure
Average Cost

From

$2,025

How Long It Takes

1 Hour

Follow Up Time

3 - 4 Weeks
Contact Us
Are dental implants painful?
The dental implant procedure is typically performed under local anesthesia, so you should not feel any pain during the surgery. Some discomfort and swelling may be experienced after the procedure, but these can usually be managed with pain medications prescribed by your dentist.
How are dental implants placed?
The dental implant procedure involves several steps. First, the dentist or oral surgeon will assess your oral health and create a treatment plan. Then, the implant is surgically placed into the jawbone. After a healing period of a few months, during which the implant fuses with the jawbone (a process called osseointegration), an abutment is attached to the implant, and a dental crown or prosthetic tooth is placed on top.
How long do dental implants last?
Dental implants are designed to be a long-term solution for tooth replacement. With proper care and maintenance, they can last for many years and even a lifetime. Regular dental check-ups at Weller Dental in Chicago, IL and good oral hygiene practices are crucial for the longevity of dental implants.
Ready for  a Consultation?
Implant dentistry may be a wonderful option if you would like a replacement for missing teeth that is simple to clean and can last for years. Dr. Weller will help you understand the entire procedure starting with surgery to implant the posts and your custom restoration options. To get more information on implant dentistry, schedule an appointment at Weller Dental. You can learn more about us by checking our business page, and make sure to get directions to our Hinsdale or Chicago location.
Related Services
Related Posts