What is a Dental Cleaning?
Even if you follow an excellent oral hygiene routine at home, it is still beneficial and recommended for you to schedule a dental cleaning at Weller Dental twice a year, at a minimum. In fact, we see many of our patients 3 -4 times a year to ensure their teeth are healthy and clean at all times. A dental cleaning removes plaque and tartar that has built up and then our seasoned and experienced licensed dental hygienist polishes your teeth for a healthier, brighter smile. After your treatment, you can ask for tips on ways to better clean your teeth at home and discover certain areas that may need extra care. A dental cleaning will give dentist Dr. Jeffrey Weller a chance to check for any areas of concern in your mouth that may need care. Having a dental cleaning is a crucial step in keeping up your dental health, so make an appointment at our Chicago or Hinsdale, IL location.
What are the benefits of getting dental cleanings?
Here at Wellar Dental, we encourage our patients to receive routine dental cleanings, including new patient dental cleanings in Hinsdale, IL for the following benefits:
Preventive care that catches any budding concerns before they progress too far
Ability to maintain your optimal tooth health
Reduce halitosis and other concerns
Brighten your smile by removing surface stains
Am I A Candidate For A Dental Cleaning?
The American Dental Association (ADA) suggests people have a professional cleaning twice a year. Children should have their first dental exam before they turn one and following that, Dr. Weller can help you determine when you or your child is ready for their next dental appointment. A cleaning can help you avoid cavities since plaque buildup, the main cause of tooth decay, is removed. A dental cleaning will also address stains and tartar from the teeth. If you want to brighten your smile, freshen your breath, boost your health, and avoid spending money on more expensive treatments, make an appointment for a new patient dental cleaning at Weller Dental.
Dental Cleaning Reviews
"My first visit convinced me that I should have moved my dental care to these folks long ago. So advanced, professional, personal and interested in me as patient."
- D.C. /
Google /
Aug 28, 2023
"All of the staff were professional, friendly and compassionate people. The Dentist had excellent bedside manner."
- N.D. /
Google /
Aug 31, 2023
"Always a pleasure to step through the door and enter this place of dental professionalism. Top notch level of high tech teeth care, juxtaposed just right by a top notch level of friendly swagger. I'm glad to have Weller Dental in my corner!"
- E.B. /
Google /
Sep 26, 2023
"Always Friendly, Always Kind. My teeth are doing great and it's all thanks to Weller Dental! 😁"
- S.". /
Google /
Oct 07, 2023
"Great first time experience."
- J.C. /
Google /
Oct 10, 2023
Previous
Next
about New patient dental Cleanings
An adult prophylaxis is a dental cleaning performed on patients with normal periodontal conditions. Meaning, their gums are healthy and normal. The frequency of dental cleanings for most of our patients is based on an individual's assessment and is performed usually in 3, 4, or 6-month intervals. The cleaning includes scaling and polishing procedures to remove plaque, calculus, and stains. Our team will help educate you on proper routine care and provide oral hygiene instructions so that your home care will truly benefit your teeth, gums, and smile. Special products may also be suggested to aid you in being more effective with your homecare.
What can I expect with a dental cleaning?
Your cleaning will begin by addressing the tartar and plaque buildup on your enamel, which is challenging to remove at home with just daily brushing and flossing. Our seasoned dental hygienist will use special equipment to scale buildup without affecting the enamel. We believe in hand scaling our patient's teeth with handheld instruments such as a scaler or curette will remove any remaining buildup. If tartar or plague is tenacious we can utilize a device with ultrasonic technology to breaks up large areas of plaque and tartar with a lubricating mist and high-speed vibrations. Every tooth will be treated individually to address all the plaque and tartar. After your teeth have been scaled, your enamel will be carefully polished to remove stains. On all natural teeth, we will finish the cleaning utilizing a propy jet, which is like a power washer for your teeth and it's stain. The Prophy jet will help remove stain from the facial and lingual surfaces of the teeth and really makes a difference to the brightness of the teeth. In many cases, a professional fluoride treatment will be discussed and can be added to further complete your dental cleaning experience.
Dr. Weller recommends professional fluoride treatments for all adult patients as a basic preventive measure to protect against developing caries (cavities). Fluoride is also often used for the treatment of teeth sensitivity. The fluoride used in the dental office is a much stronger concentration than that in toothpastes or at home fluoride mouth rinses. In-office fluoride treatments generally take just a few minutes. Depending on your oral health status, fluoride treatments may be recommended every 3, 6 or 12 months.
What is the Follow-Up after a dental cleaning?
Dr. Weller will most likely recommend cleanings more often if you have other oral health concerns such as periodontal disease, heavy stain and plague buildup. Patients that have many porcelain restorations may be recommended shorter routine of care to maintain margins better as well. Throughout your appointment, we will design a routine for good oral health at home by recommending dental products and demonstrating techniques that can focus on your concerns. It is important to understand that periodontal diseases are chronic diseases, much like diabetes and cardiovascular disease, which require constant monitoring to ensure that your disease remains inactive. Most treated periodontal patients require more frequent cleanings, approximately every 3 months, since they are more susceptible to the recurrence of periodontal disease.
Can I use my Insurance for a dental cleaning?
A dental cleaning is a preventive treatment, so it's typically covered by insurance. A member of our office can talk to your insurance to understand your coverage before we charge for any remaining amount. If you don't have insurance, you can talk to our friendly front desk staff to inquire about payments we take and patient financing.
New Patient Dental Cleaning FAQ
Are dental cleanings painful?
No, a dental cleaning at Weller Dental should not be painful. Our teams at our Chicago and Hinsdale, IL offices will ensure every patient feels comfortable during their time in our office. If you ever do feel any discomfort, we will do whatever we can to help you feel more at ease.
How often should I have dental cleanings?
Our team at Weller Dental recommends dental cleanings twice a year or more. Patients may need to make an appointment more often than every six months if they experience problems like bleeding and gum disease.
Will I get dental x-rays at my cleaning?
Possibly. The frequency of dental x-rays you get at Weller Dental will depend on a number of factors, including your previous dental history, age, and whether you exhibit any symptoms of oral disease. In general, most dentists recommend x-rays once a year.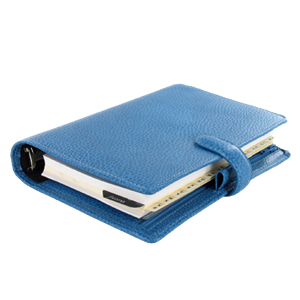 Plan Your Procedure
Average Cost

From

$135

Recovery Time

None

How Long It Takes

1 Hour

Follow Up Time

6 Months
Contact Us
Ready for a consultation?
Help keep your mouth healthy with professional dental cleanings twice a year at Weller Dental in Chicago or Hinsdale, IL. Dr. Weller and his team help both adults and children boost their total health with dental cleanings to remove built-up tartar and plaque. A vital procedure in any preventive oral health plan, a professional dental cleaning may keep your family from problems and extensive treatments later. Contact our team to schedule appointments for your whole family.
Related Services
Related Posts