What is a Dental Cleaning?
Even if you follow an excellent oral hygiene routine at home, it is still beneficial and recommended for you to schedule a dental cleaning at Weller Dental twice a year, at a minimum. In fact, we see many of our patients 3 -4 times a year to ensure their teeth are healthy and clean at all times. A dental cleaning removes plaque and tartar that has built up and then our seasoned and experienced licensed dental hygienist polishes your teeth for a healthier, brighter smile. After your treatment, you can ask for tips on ways to better clean your teeth at home and discover certain areas that may need extra care. A dental cleaning will give dentist Dr. Jeffrey Weller a chance to check for any areas of concern in your mouth that may need care. Having a dental cleaning is a crucial step in keeping up your dental health, so make an appointment at our Chicago or Hinsdale, IL location.
Dental Cleaning Reviews
"I like fancy teeth, so I go to Dr. Weller.   In my life I have had so many dentists and so many bad Dentist experiences - until I started going to Dr. Weller.   I have been visiting Dr. Weller for the past five years and in that time, I have only had ONE major dental issue, a partial overlay on a molar.  One of my molars had decayed so badly that I was on the verge of needing a crown.  He was able to do the partial overlay, save my tooth and my tooth has been problem free for over four years. I get my teeth cleaned 4X a year (because I love it!) and I don't mind paying for it.  I don't know what other offices charge, and I know Weller is more expensive, but I cannot imagine that it is that much more?  I pay $95 for teeth cleaning, I spend no more than $800 annually with Weller - how much do you spend on going to dinner?  Or your gym membership?  Are your teeth not worth that?  Mine certainly are. I adore my hygenist, she is the best.  The one thing about Weller is that he is a big fan on Veneers - he believes in them.  He will more than likely suggest them to you.  You can always say "no" just as I have for five years now - even though I know I need them :( Final word: Clean, beautiful office, great staff (Tina and Jamie), great hygenist, great dentist.  a++ care.  On the pricey side but one of the best dentists in the city - and that is according to other dentists too.  I have visited other dentists for a "second opinion" and sure enough I always hear "Jeff is a great dentist"."
- L.A. /
Yelp /
Jan 27, 2008
"Dr. Weller and his staff are excellent.  I have been going to this office for at least 10 years and have always received very good care from friendly people.  I've had 2 implants as well as the normal cleaning and replacing old fillings kind of work with no issues.  The office is clean and modern and I would not hesitate to refer him to anyone."
- C.T. /
Yelp /
Apr 21, 2009
"I've been going to Dr. Weller's office for about a year now. He takes his job seriously and only recommends what's needed. His staff is great. Jennifer is a fantastic dental hygienist. There's been a handful of times that I had to cancel an appointment last minute as my schedule changes frequently. They never give me a hard time and they work around my schedule. If you are looking for the best results and professional dental office you have to go see Dr. Weller and his staff. I highly recommend them."
- F.H. /
Yelp /
Jan 06, 2016
"Do you like going to the spa?  If so, then you should be going to Dr. Weller because it feels like you are going for a massage rather than the dentist.  He provides a warm, inviting atmosphere for what is one of the unpleasant necessities in life - visiting the dentist.  The staff is always extremely friendly, as is Dr. Weller, they are on top of the newest techniques and have the latest in high tech dentistry equipment.  They are committed to making sure that whatever you are in for is done correctly and with a great outcome. Oh yeah, one final thing. I HATE waiting. Patience is not a virtue of mine, and too many health care professionals seem to book too many patients into their schedule to almost certainly guarantee that you wait to see them. I've been seeing Dr. Weller for over six years now and I have never waited for a cleaning or a procedure."
- S.H. /
Yelp /
Jul 13, 2011
"Absolutely love this dentist! After moving to Chicago a year ago, this has been the only place I've tried in the city and I don't plan on ever leaving. The place is extremely clean and welcoming. Everyone is nice and Dr. Weller does a great job explaining different options and trying to figure out the best plan for each individual. I'm one of those people that usually hate going to the dentist, but finding a great place like this makes getting cleanings and fillings done not a bad part of the day!"
- T.R. /
Yelp /
Jan 12, 2017
Previous
Next
An adult prophylaxis is a dental cleaning performed on patients with normal periodontal conditions. Meaning, their gums are healthy and normal. The frequency of dental cleanings for most of our patients is based on an individual's assessment and is performed usually in 3, 4, or 6-month intervals. The cleaning includes scaling and polishing procedures to remove plaque, calculus, and stains. Our team will help educate you on proper routine care and provide oral hygiene instructions so that your home care will truly benefit your teeth, gums, and smile. Special products may also be suggested to aid you in being more effective with your homecare.
Your cleaning will begin by addressing the tartar and plaque buildup on your enamel, which is challenging to remove at home with just daily brushing and flossing. Our seasoned dental hygienist will use special equipment to scale buildup without affecting the enamel. We believe in hand scaling our patient's teeth with handheld instruments such as a scaler or curette will remove any remaining buildup. If tartar or plague is tenacious we can utilize a device with ultrasonic technology to breaks up large areas of plaque and tartar with a lubricating mist and high-speed vibrations. Every tooth will be treated individually to address all the plaque and tartar. After your teeth have been scaled, your enamel will be carefully polished to remove stains. On all natural teeth, we will finish the cleaning utilizing a propy jet, which is like a power washer for your teeth and it's stain. The Prophy jet will help remove stain from the facial and lingual surfaces of the teeth and really makes a difference to the brightness of the teeth. In many cases, a professional fluoride treatment will be discussed and can be added to further complete your dental cleaning experience.
Dr. Weller recommends professional fluoride treatments for all adult patients as a basic preventive measure to protect against developing caries (cavities). Fluoride is also often used for the treatment of teeth sensitivity. The fluoride used in the dental office is a much stronger concentration than that in toothpastes or at home fluoride mouth rinses. In-office fluoride treatments generally take just a few minutes. Depending on your oral health status, fluoride treatments may be recommended every 3, 6 or 12 months.
Dr. Weller will most likely recommend cleanings more often if you have other oral health concerns such as periodontal disease, heavy stain and plague buildup. Patients that have many porcelain restorations may be recommended shorter routine of care to maintain margins better as well. Throughout your appointment, we will design a routine for good oral health at home by recommending dental products and demonstrating techniques that can focus on your concerns. It is important to understand that periodontal diseases are chronic diseases, much like diabetes and cardiovascular disease, which require constant monitoring to ensure that your disease remains inactive. Most treated periodontal patients require more frequent cleanings, approximately every 3 months, since they are more susceptible to the recurrence of periodontal disease.
A dental cleaning is a preventive treatment, so it's typically covered by insurance. A member of our office can talk to your insurance to understand your coverage before we charge for any remaining amount. If you don't have insurance, you can talk to our friendly front desk staff to inquire about payments we take and patient financing.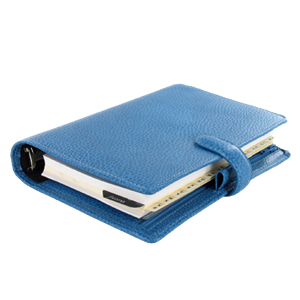 Plan Your Procedure
Average Cost

From

$120

Recovery Time

None

How Long It Takes

1 Hour

Follow Up Time

6 Months
Contact Us
Ready for a consultation?
Help keep your mouth healthy with professional dental cleanings twice a year at Weller Dental in Chicago or Hinsdale, IL. Dr. Weller and his team help both adults and children boost their total health with dental cleanings to remove built-up tartar and plaque. A vital procedure in any preventive oral health plan, a professional dental cleaning may keep your family from problems and extensive treatments later. Contact our team to schedule appointments for your whole family.
Related Services