If you've lost your natural teeth, whether from periodontal disease, tooth decay or injury, dentures can replace your missing teeth and restore your smile. Your health and appearance will benefit. Weller Dental utilizes various types of dentures to meet an individual's needs. Dentures can restore your appearance and allow you to eat and speak with ease. Dentist Dr. Jeffrey Weller can create either partial or full removable dentures for residents in Chicago and Hinsdale, IL. Full dentures replace your whole lower arch, upper arch, or both compared to partial dentures that leave your remaining teeth to act as support. At Weller Dental, we can help you determine whether partial or full dentures match your goals, and then have your dentures made custom to look beautiful and natural. Make an appointment with Dr. Weller to get more information about full and partial dentures.
Reviews
"It was the best! everyone was so nice, I couldn't have been happier, I will be using Weller dental from now on!"
- S.P. /
Google /
Jun 25, 2021
"Excellent dentist. I have been seeing Dr. Weller for 10 years now. He's great. Did a fantastic job on my veneers."
- J.J. /
Google /
Jun 17, 2021
"The best dentist I have been to by far. It's a scary thing getting four new venire...my front four for that matter. But not only did Dr. Weller do an amazing job but so did the entire staff. From the first starter appointment to the retainer follow up...AMAZING! I have never felt more confident and empowered by my smile. He did a great job and I felt very aware of everything he did. He was very open about choices and what would look good and what may not. 100% recommend for a regular dentist or for venires. To the entire team at Weller Dental THANK YOU! This review is long overdue. -Kate"
- K.R. /
Yelp /
Jun 15, 2021
"I highly recommend Dr. Weller and his excellent staff. Dr. Weller did a great job with my Invisalign. My teeth always feel so amazingly clean after my hygiene appointments. Jackie, Dr. Weller's hygienist, is simply the best! She really cares about her patients and is incredibly skilled, kind and smart. I really appreciate her attention to detail, expertise and excellent work!"
- S.G. /
Google /
May 20, 2021
"Great experience from booking my appointment all the way through the visit and check out! Super clean office, extremely friendly and competent office staff, and Dr Jeff Weller's cheerful attitude and thorough explanations made for a great experience. I will be referring my friends to this practice, they are top notch!"
- A.C. /
Google /
May 16, 2021
Previous
Next
Am I A Candidate for Dentures?
You could be a candidate for custom dentures if you have lost most or all of your teeth, but your jawbone and gums are strong and healthy. If you have natural teeth, they can either be removed if you want a full denture or you can keep them as support for a partial. In your appointment with Dr. Weller, he will assess your condition and give you your choices to fit your needs and goals.
A conventional denture, or standard denture, is made for an individual who is already missing all their teeth or is unhappy with their current denture. The materials available today for dentures, allow the doctor to produce dentures that fit comfortably, appear natural and help you stay healthier. Conventional dentures normally take approximately four visits to fabricate.
An immediate denture, also referred to as a temporary denture, is a great option for an individual that needs to have the remaining teeth in the upper or lower arch removed, and does not want to be without teeth during the healing period. The denture is fabricated prior to the teeth being extracted. On the day that the natural teeth are extracted the immediate denture is placed in the mouth and can actually aid in protecting the tissue. When the soft tissue has completely healed and shrinkage of the underlying bone has occurred, approximately 4 to 6 months later, a new permanent denture is made. There are several advantages of fabricating a new denture after the tissue and bone have healed completely. The new denture will fit more securely, stay in place better and feel better.
Implant dentures are a great option for an individual who does not want to deal with issues often associated with conventional dentures, such as lack of stability, difficulty chewing or speaking, and discomfort. An implant supported overdenture actually snaps into place, providing excellent stability. This stability can allow the individual to function almost as well as they did with natural teeth.
A comprehensive evaluation including x-rays is necessary to determine if a patient is a candidate for dental implants. In order to be a candidate for dental implants, a patient needs to have adequate bone present to secure the implants, and not to have any kind of health conditions that will impair bone healing.
It may take a little time to get use to your new dentures; however, it should become easier to speak and eat normally. You will need to clean your dentures with a toothbrush two times every day. Whenever you take out your dentures, they need to be soaked to avoid drying them out. You should continue to attend annual exams and routine cleanings throughout the year at Weller Dental so Dr. Weller can watch the fit and wear of your custom dentures and the overall health of your mouth. He will discuss when your dentures should be replaced or repaired; however, with good treatment, your custom dentures can last for a long time.
If you are using insurance, some of the expenses of your custom dentures will probably be paid for. A member of our team will talk to your dental insurance company to figure out your coverage and personal responsibilities. In your first appointment with Dr. Weller, he will personalize your treatment so your dentures match your budget and needs. To assist with making your treatment more affordable with or without dental insurance, Weller Dental takes several payment methods, including low-interest medical financing.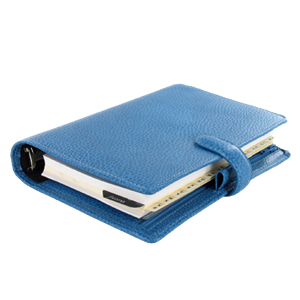 Plan Your Procedure
Average Cost

From

$1,800

How Long It Takes

1 - 2 Hours

Follow Up Time

10 Days
Contact Us
Ready for a consultation?
Regain your ability to confidently speak and eat when your teeth are replaced with custom removable dentures. Dentist Dr. Weller is proud to create custom removable partial and full dentures for his patients in Chicago and Hinsdale, IL. Learn about how removable dentures can give you back your smile by making an appointment at Weller Dental.
Related Services