What are Digital Impressions?
Getting physical impressions of your mouth used to be regarded as a lengthy and at times, uncomfortable procedure. Physical impressions ask that you bite into a molding material for protracted intervals, which can be problematic for individuals with a sensitive gag reflex. That is the reason why dentist Dr. Jeffrey Weller is pleased to give a modern solution to molds with 3D impressions. Utilizing the innovative technology of intraoral cameras, 3D (also called electronic) impressions take exact scans of your mouth. This enables us to make an exact model of your mouth, which may be utilized to make dental crowns, implants, inlays, onlays, dentures, and much more. If you are needing restorative dental care, eliminate the time and stress of physical molds by using 3D impressions at Weller Dental in Chicago or Hinsdale, IL.
3D Impressions Reviews
"Excellent service and care! Jen is the best hygienist! Dr. Weller is professional and always current with newest tools for dentistry."
- M.E. /
Google /
May 17, 2017
"Dr. Welder and his staff showed me that even in this Covid crisis, going to the dentist can be a great experience!!! They were as always, professional, kind, knowledgeable and happy!!! They are state of the Art PLUS !!!"
- M.L. /
Google /
Jun 29, 2020
"Dr Weller and staff are very professional and nice. I immediately felt welcomed on my first visit. Office is very clean, and organized. Very high tech equipment. I would recommend Weller Dental to family and friends!"
- J.E. /
Google /
Jan 17, 2018
"I have been a patient of Dr. Weller for a couple of decades and I have always been extremely satisfied with my dental care. The location is easily accessible in the Gold Coast neighborhood where I live. I wandered in by mistake all those years ago looking for the office of my new dentist. Although I was in the wrong office, I switched dentists and became Dr. Weller's patient.Dr. Weller stays on top of the most advanced techniques for dental care. He and his team are always in the know of all the cutting edge dental information. His office staff is courteous and easily assist in scheduling and billing.Throughout the years I have needed several different treatments from small to large. The care I have gotten from Dr. Weller and his team has always been perfection. Emergency appointments or a scheduled cleaning have always been handled with professionalism and kindness.I have sent many people to see Dr. Weller and his staff and everyone has loved this dental practice as much as me!"
- R.F. /
Yelp /
Jan 22, 2019
"Dentists should be listed as primary care providers, I see Dr. Weller 3 times a year for cleanings. He's invested the latest technology in his two offices as well as educating himself and staff. He's corrected my bite as well as well as made me a night guard. He correctly diagnosed acid reflux as the reason for wear and tear on my teeth. Oh, to those who brag they never had a cavity... 🤭😉"
- M.M. /
Google /
Aug 09, 2019
Previous
Next
Digital impressions are great for individuals that have a sensitive gag reflex with the procedure needed for traditional molds or are looking for an accurate impression in order to create comfortable restorations. Dr. Weller utilizes digital impressions should you want a custom restoration, like a bridge, crown, onlay, inlay, dentures, or even removable aligners (such as Invisalign). Digital impressions are great for producing precise digital versions of your mouth, which may be sent straight to a state-of-the-art dental lab where the restoration will be created before being sent back to our facility.
In this process, you may lie back in a treatment chair while Dr. Weller moves a small scanning instrument all around your mouth. This instrument utilizes safe wavelengths to exactly capture all regions, crevices, and corners of your mouth. Once the scan is complete, an image of your teeth will soon show up on a connected computer screen. If any areas were overlooked during the first scan, then a very simple re-scan will be performed to capture the additional areas, as opposed to utilizing physical molds that would necessitate the whole procedure to be redone.
When your 3D scans are completed, they'll be sent to a state-of-the-art dental laboratory specially chosen by Dr. Weller. As soon as your orthodontic or restoration treatment is created from your 3D impressions, Dr. Weller will complete your therapy through the necessary additional treatments. He will also keep your digital scans in your file in case you want a replacement restoration in the future and also to compare changes in your mouth.
If you have dental insurance, it may cover the cost of your digital scans. We will help determine your benefits through your insurance carrier. We are happy to work with you to make sure that the payment process is as easy as possible and we will notify you of any additional costs. If you do not have insurance, then Weller Dental takes many payment options and we will be able to help you to find medical financing.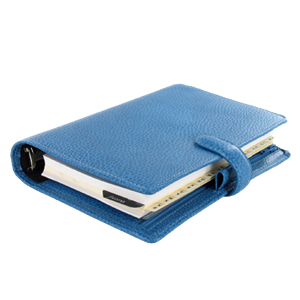 Ready for a consultation?
Digital scans at Weller Dental are an excellent alternative to uncomfortable and messy dental molds. Utilizing innovative technology, we will digitally scan a precise impression to get an efficient restoration in significantly less time. Get in touch with our office in Chicago or Hinsdale, IL now to schedule your appointment with Dr. Weller.
Related Procedures
Related Posts