If your teeth do not fit together correctly and align properly, it can be damaging to your gums and teeth, and can also lead to discomfort in your jawbone. An analysis of your bite is done to diagnose a poor bite or a dental malocclusion. To complete a bite evaluation, dentist Dr. Jeffrey Weller employs innovative technologies to check the structure of your teeth and also determine how much pressure is exerted by every tooth. A bite analysis could identify whether you have a crossbite, underbite, or overbite. We also assess your jawbone, muscles, and teeth as a whole to try to find any underlying problems, which could be the result of a poor bite. If not handled correctly, this can cause future issues, which may be debilitating or painful so it's necessary to get a diagnosis once you experience a painful or uncomfortable bite. To learn more about receiving a bite analysis at Weller Dental, contact our Chicago or Hinsdale, IL facility to schedule a consultation.
Bite Analysis Reviews
"When you want your teeth to be the healthiest and best looking they can be, Dr. Weller and his team of trained hygienists are my top choice. Dr Weller is an expert at also evaluating the functionality of your teeth-- how your bite affects the wear of your teeth and how to create a stronger foundation for them. The hygienists-- Jen and now Grace-- are extremely thorough in evaluating gum line, teeth, treatment and care. They also employ the latest technologies to combat bad bacteria, plaque, and other issues. I wouldn't go anywhere else!"
- M.S. /
Yelp /
Nov 10, 2016
"Dr. Weller and his team are OUTSTANDING. After deciding to invest in a brighter smile, I interviewed four cosmetic dentists in Chicago and did a lot of research to make sure I was basing my assessment of each dentist's capabilities on the appropriate criteria. At the conclusion of my search, I was relatively comfortable with the qualifications of three, but confident about only one. Dr. Weller was fantastic. He listened carefully to understand what was important to me. He explained everything and added an important dimension to my understanding of the desired outcome - the dental health benefits, as well as the cosmetic improvement.  My bite is now realigned, my teeth are bright but natural, my smile is...well, judge for yourself. I would not have otherwise posted a picture to my profile, but this is the best way I know to offer proof. Dr. W's team of professionals is wonderful. The entire staff is patient-focused and totally responsive.  It was a very satisfying experience and one I am happy to YELP."
- K.P. /
Yelp /
Nov 11, 2009
"Dentists should be listed as primary care providers, I see Dr. Weller 3 times a year for cleanings. He's invested the latest technology in his two offices as well as educating himself and staff. He's corrected my bite as well as well as made me a night guard. He correctly diagnosed acid reflux as the reason for wear and tear on my teeth. Oh, to those who brag they never had a cavity... 🤭😉"
- M.M. /
Google /
Aug 29, 2019
"My wife and I have been patients of Dr. Weller for almost 10 years.  Tina and Dr. Weller have an excellent practice. They make a terrific team! I recently had some bonding, two veneers, and a long term retainer done to improve my front teeth. My teeth look and feel great. I used to grind my teeth during the daytime. After the adjustments to my bite, I no longer grind! If you're looking for a dentist, Dr Weller is the best dentist I've ever had. Tina, Dr. Weller and the hygienists are professional, extremely knowledgeable, caring, transparent on pricing and offer great value for their services. Highly recommend!"
- R.M. /
Yelp /
Apr 19, 2017
"Weller dental has a very comfortable and beautiful office. Everyone working there is absolutely friendly and you are immediately comfortable. Thanks Weller Dental for making my first visit a pleasant visit!"
- K.L. /
Google /
Feb 22, 2019
Previous
Next
You may have numerous reasons to ask for a bite diagnosis and decide whether a problem is present. Several of the most frequent symptoms include chipped, cracked, crooked, or broken teeth, pain when you chew, chronic jaw aches or headaches, an inflamed or rigid jawbone, along with receding gums. Sometimes, a misaligned bite may result in teeth grinding, also called bruxism, which can cause additional pain along with a reduction of dental enamel or destruction of your teeth.
We utilize diagnostic models of your teeth on a simulated articulator to evaluate interferences that can cause the bite to be prematurely hitting. Dr. Weller will evaluate your models and make adjustments to evaluate a less traumatic occlusion. We will then sit down with you to discuss premature contacts on your bite that could be some of the sources of your discomfort or reasons for breaking teeth. We will discuss the equilibration of your bite, and how the making of these adjustments can further help your teeth and the longevity of your tooth structure. A dental appliance such as a night guard may be suggested to help relax the joint and cushion the teeth during your sleeping hours.
It's important to continue to attend regular dental exams so that Dr. Weller may evaluate any modifications, even after therapy. It's also advisable to continue to keep a suitable home dental hygiene regimen, including regular flossing, brushing, and mouthwash. Any additional after care instructions will be administered to you by Dr. Weller or a member of his dental team at Weller Dental.
Your cost for a bite evaluation depends upon the kind of imaging that's used. Before your bite analysis, our financial staff will get in touch with your insurance provider to ascertain what could be insured and if there will be any extra expenses. Weller Dental takes many payment options and we will be able to help you to find low-interest medical financing so that your therapy is affordable.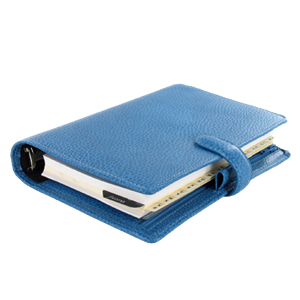 Plan Your Procedure
Average Cost

From

$250

Recovery Time

None

How Long It Takes

1 Hour

Follow Up Time

1 Week
Contact Us
Ready for a Consultation?
When you're having any abnormalities with your bite or feel pain when you eat or speak, you might want to consider a bite evaluation. Dr. Weller can diagnose what might be causing the problem and take care of it before additional issues occur. Utilizing state-of-the-art technologies, Weller Dental will collect all of the information required to provide you with an analysis and customized plan to renew your bite and dental wellness.
Related Services