What Is Zoom! Teeth Whitening?
Although you may like tea, coffee, berries, tomatoes, or tobacco, these are the biggest sources of dental discoloration and stains. This is why Weller Dental offers an effective solution if you'd like to enhance your smile with Zoom whitening procedures in Chicago and Hinsdale, IL. As a popular treatment for professional teeth whitening, dentist Dr. Jeffrey Weller is happy to perform Zoom WhiteSpeed. Depending on your needs, available time, and budget, Dr. Weller can help you select the Zoom method that is ideal for you. To maintain or enhance your in-office procedure, Dr. Weller also provides Zoom home whitening treatments.
ZOOM! Whitening Reviews
"Very professional and kind staff. My exam was comprehensive and I got more detailed information on my oral health and options to consider moving forward than I've ever gotten at other dentists. The Zoom teeth whitening is fantastic!"
- M.W. /
Google /
May 09, 2019
"Although I did not get the results I was looking for (just didn't work for me), the staff was great. The girls in the front desk greeted me with a smile each time. Rosy took care of my whitening and assisted during the resin infiltration procedure. She was always super kind and welcoming, making me feel more comfortable. She often asked if I was okay and how I was feeling. Such a kind person that always keeps her patients needs in mind when doing her work."
- L.C. /
Yelp /
Dec 03, 2019
"Absolutely loved this place. I had zoom done and I left seeing the difference. She was so nice and explained every step before it occurred. Very professional! They informed me that I was brushing my teeth too aggressively and have bushed off some enamel (and I thought I was doing a great job). Plus, I felt safe with all the precautions they've installed. Highly recommend!"
- S.G. /
Google /
Jun 29, 2020
"Absolutely loved this place. I had zoom done and I left seeing the difference. She was so nice and explained every step before it occurred. Very professional! They informed me that I was brushing my teeth too aggressively and have bushed off some enamel (and I thought I was doing a great job). Plus, I felt safe with all the precautions they've installed. Highly recommend!"
- S.G. /
Google /
Mar 19, 2021
"I had two white spots on my front teeth and I researched the different methods of removing them. I found a procedure called ICON which is a resin infiltration that can blend the spot so it is less noticeable. I looked for dentist who offered the treatment and Dr. Weller was one of the few Dentist is the Chicago area who offered it so I went here to get the treatment to remove white spots. The end cosmetic result was very good and the color of my front teeth blends really well with the surrounding teeth. The treatment was also pretty affordable which I am happy with."
- M.G. /
Google /
Mar 23, 2021
Previous
Next
What Are the Benefits of Zoom! Teeth Whitening?
White teeth can give you a bright smile and improve your self-esteem. With Zoom teeth whitening administered by Dr. Weller and the staff at Weller Dental, radiant teeth and a rejuvenated smile are within reach. Benefits of Zoom whitening treatments at our Chicago or Hinsdale, IL location include:
Teeth can become several shades whiter
Rectifying surface enamel stains
Improving discolored teeth
An ideal treatment for those with sensitive teeth
At-home whitening kits are available
Can be performed the same day as a standard dental cleaning or exam
Safe for your teeth and gums
Treatments are typically fast
Reliable and long-lasting results that are more effective than over-the-counter products
Am I A Candidate for Zoom! Teeth Whitening?
Your Zoom procedure at Weller Dental will be chosen and personalized to give you your ideal results. Candidates can vary in age from teenagers to senior citizens; anyone who desires a cleaner, brighter smile should consider whitening. WhiteSpeed treats surface enamel stains, but it can also correct discoloration caused by certain medications and aging. At your initial consultation, Dr. Weller will examine your teeth and help you select which process matches your goals and needs. You may also want home whitening kits: Zoom DayWhite. Your at-home Zoom treatment may be performed either separately or following your professional treatment to enhance and refresh your outcomes. Teeth whitening with Zoom can also be a part of a personalized smile makeover procedure plan at Weller Dental.
How Does Zoom! Teeth Whitening work?
If you want Zoom White Speed, you can plan your treatment so it follows your dental cleaning at Weller Dental. This will eliminate tartar and plaque so the whitening treatment is evenly applied to your teeth. As soon as your teeth are clean and dry, your gums will be covered before the process starts. We sometimes can not do them on the same day if the gums and tissue are bleeding after dental cleaning.
For White Speed, a whitening gel will be painted on your enamel. As soon as the enamel is evenly coated, a light will activate the stain removal treatment. These steps will be completed three times lasting around 45 minutes. Excess gel will be cleaned off of your enamel before a final gel is used to reduce sensitivity and fortify your teeth. If you experience sensitivity it can last up to a 24 hour period.
What Should I Expect After Zoom! Teeth Whitening?
Dr. Weller can go over post-treatment steps about how to take care of your teeth following your whitening treatment. The best way to maintain your results is to have a good oral care regimen at home with frequent flossing, brushing, and mouthwash rinsing. Scheduling cleanings at Weller Dental can also help to remove stains from your teeth and keep your mouth clean. You should also try to not consume staining drinks, food, and tobacco products if you'd like your enamel to stay white. You may enhance your results with at-home whitening kits and schedule another treatment in our office when needed.
Can I Use my Insurance for Zoom! Teeth Whitening?
Zoom treatment is a non-medical procedure, so it's commonly not covered by your dental insurance company. At your initial consult with Dr. Weller, he can explain your choices and help you choose the procedure that matches your specific cosmetic goals and budget. A member of our team may also talk with you about the payment methods we accept and low-interest medical financing to help make your Zoom whitening treatment more affordable.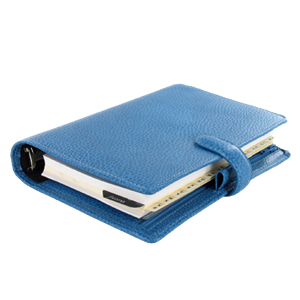 Plan Your Procedure
Average Cost

From

$475

How Long It Takes

1 Hour and 30 Minutes
Contact Us
ZOOM! Teeth Whitening FAQ
Who benefits from ZOOM! Teeth Whitening?
ZOOM! Teeth Whitening offers a variety of benefits that may interest you. This straightforward and popular procedure may be ideal for you if you are interested in:
A brighter, enhanced smile
Quick turnaround from procedure to day-to-day activities
Minimal follow-up, outside of routine cleanings and check-ups
At-home materials for maintenance of your results
Results in as little as three sessions
Will my teeth be more sensitive after treatment?
This procedure largely lacks any long-term risk of sensitivity. While some initial sensitivity may occur, Dr. Weller and his team will ensure that this discomfort is avoided by applying strengthening and desensitizing gel. In the rare occasions where sensitivity has been reported, it is merely temporary and often goes away within the first 24 hours following the treatment. Overall, the procedure may lead to some temporary sensitivity, but the majority of patients find ZOOM! Teeth Whitening to be a relatively painless and routine extension of their normal dental care.
How can I learn more?
Many patients have questions before wanting to commit to cosmetic or elective treatment. At Weller Dental, Dr. Weller and our fantastic team are available to answer any and all questions which you may still have surrounding this whitening procedure. Ask at your next checkup, or schedule a consultation today to see if ZOOM! Teeth Whitening is the right choice for you.
Ready for a consultation?
Don't waste money and time on messy store-bought teeth whiteners. Make an appointment at Weller Dental to find out more information about professional Zoom teeth whitening treatments. Dr. Weller can discuss your options and the treatment process before crafting your personalized Zoom whitening plan with either home or office treatments to reach your aesthetic goals. Contact us in Chicago or Hinsdale, IL to achieve a brighter smile.
Related Services
Related Posts