When a tooth is worn down or damaged, it may be saved with a crown. Sometimes referred to as a cap, dental crowns are made custom to cover and restore the needed tooth and colored to blend with your natural teeth for an attractive finish. At Weller Dental in Chicago and Hinsdale, IL, a crown can treat tooth decay, strengthen a damaged tooth, hold together a crack, or mask discoloration. Dentist Dr. Jeffrey Weller creates custom crowns with a choice of materials to meet your goals, including metal, porcelain, and metal covered with porcelain. Most crowns at Weller Dental are made metal free and utilizing the most up to date, strongest materials available to the marketplace. Make an appointment with Dr. Weller to find out how a custom dental crown may repair or strengthen a damaged tooth while also enhancing the total appearance and health of your mouth.
Dental crowns are one of the most common and popular restorative dental treatments at our Chicago area office. Dental crowns offer both restorative and cosmetic benefits. They are often necessary to restore broken down old fillings or to treat fractured or chipped teeth, as well are used following root canal therapy. They can also be used to improve the appearance of natural teeth that are malformed, mispositioned or discolored. Below is a list of the benefits dental crowns can offer our patients:
They protect a weak tooth from decay
They hold together parts of a cracked tooth
They strengthen and protect the remaining tooth structure
They restore a broken tooth or one that is worn down
They cover and support a tooth with a large filling when there isn't a lot of tooth left
They hold a dental bridge in place
They cover a misshapen or discolored tooth or a dental implant
They make a cosmetic modification
Dental Crowns Reviews
"This Doctor and his staff have extra-ordinary skills! I am grateful they chose what they choose to do! Big Shout-out to Dr. Weller, Tina Welller, Ursula ( YOU WROK GRFRN!) and of course WHITNEY!!"
- T.P. /
Google /
Oct 28, 2022
"I have been going to Weller Dental first in Chicago and now in Hinsdale for the last 15 years. They are a great practice with an amazing team and exceptional dental care! I highly recommend Weller Dental!"
- J.A. /
Google /
Oct 21, 2022
"Dr. Jeff and his staff are truly exceptional when it comes to explaining and providing the best care for me possible. I was treated with the utmost respect and professionalism in a spotless and modern environment. They are truly one of the best dental health service providers I've come across. Thank you Weller Dental for all you do!"
- R.B. /
Google /
Dec 01, 2022
"We love Weller Dental. My husband and I have been going there for a few years. From the front desk, hygienist, and Dr. Weller it's great experience. Dr. Weller is a great dentist who takes time with each and every patient."
- L.S. /
Google /
Dec 12, 2022
"My stress level used to be off the charts when it came to dental treatments, but Dr Weller and his team gives me stress free visits and stellar care!"
- K.N. /
Google /
Mar 17, 2023
Previous
Next
A crown may be wanted or needed in several different ways. They may be placed to cover a decaying tooth to prevent it from chipping or it may hold together an already cracked tooth. Dental crowns may also cover a worn-down or loose tooth. They may be used to strengthen a tooth that has a lot of decay and will not take a tooth-colored filling, serve as part of a dental bridge, or hide discolored or misshapen teeth. Crowns may be glued over your tooth or connected by an implant. The crown's material is chosen with consideration to where it is being placed. All Porcelain crowns are as strong as those fused to metal (PFM) used in the past. We can still utilize porcelain over metal if a patient prefers but this is not the norm at Weller Dental. Ceramic or porcelain crowns are often selected for most teeth in our practice and custom made to match the shape, size, and color of your teeth. In your consult, Dr. Weller will explain your choices and help you choose the best dental crown for your budget and needs.
Weller Dental has helped many men and women improve oral health and teeth appearance through our exceptional cosmetic and restorative treatments. Dr. Weller has extensive experience in dental crowns in Chicago and provides personalized care for satisfying results.
We offer various types of dental crowns including all porcelain crowns, porcelain-fused-to-metal crowns, and all-metal crowns to suit your needs.
Dr. Weller will assess your oral health and/or cosmetic requirements in order to help you make the right choice.
Our dental crowns are fabricated at a professional dental laboratory to ensure the best quality.
Dental crown procedures normally require two visits:

During your first visit, the tooth is prepared for the crown, an impression is made of the tooth, and a temporary crown is placed over the prepared tooth.
At the subsequent visit, the temporary crown is removed and the final crown is fitted, adjusted and cemented into place.
Once set, Dr. Weller can adjust the crown's fit so it is comfortable. Dental crowns look and function like your real tooth. They are made to last for years and can improve your dental health while providing an aesthetically appealing result.
Unless sedation was used, you will be able to leave our office once the procedure is done and continue your daily activities. Dr. Weller or a member of his team will teach you how to care for your dental crown, including any foods that should be avoided and cleaning methods. During your yearly examinations at Weller Dental, Dr. Weller will evaluate your dental crown and adjust it to keep it comfortable. During your routine dental cleanings, your dental crowns will be looked at and will be cleaned just like any other tooth. With a good at-home dental routine and consistent in-office dental check-ups, your dental crowns should last for years to come.
Based on your insurance coverage, a portion of your treatment costs may be paid for by your provider. After contacting your insurance carrier, we can calculate your remaining costs. At your consult, Dr. Weller will help you select the best crown material that suits your needs and budget. A member of our financial team can also talk with you about payment methods along with financing to help make your procedure more affordable.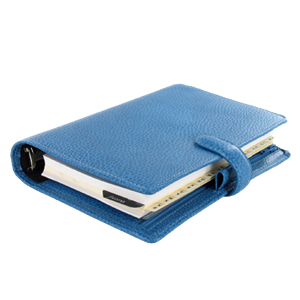 Plan Your Procedure
Average Cost

From

$1,600

Recovery Time

2 Hours

How Long It Takes

1 Hour

Follow Up Time

3 Weeks
Contact Us
Ready for a Consultation?
Dental crowns can help restore shape, size, and strength of teeth as well as enhance your overall look. Teeth impact your oral health as well as your smile and facial appearance. It is the first thing people notice when you speak. If you are looking for a long-term solution to weak, chipped or broken teeth, this might be exactly what you need. Talk to Dr. Weller about how a dental crown can shield your tooth from continued harm and help to keep your other teeth healthy. Offering different materials for your needs, a customized crown can blend with your teeth for a beautiful smile. Contact our team in Chicago or Hinsdale, IL to make an appointment with dentist Dr. Weller.
Related Services
Related Posts