There are important occasions and times in life where you may feel your looks are very important. For example, a new job, a wedding, or simply because you want to enhance your appearance. For many, the color or discoloration of your teeth can be a big cosmetic concern. Whiter teeth that are natural looking and without visible flaws can significantly improve your overall smile and positively impact your self-confidence. Weller Dental in Chicago and Hinsdale, IL is able to help you have a gorgeous smile with the help of ICON white spot treatments. ICON is a simple way to reduce white spot lesions (de-calcified areas of discoloration where a section of the tooth appears milky and whiter than the rest of the tooth). Highly recommended by top cosmetic dentist Dr. Jeffrey Weller, ICON uses resin infiltration to fill in de-calcified areas on the teeth that contribute to white spots. Through a few simple steps at one of our Weller Dental locations, you can receive a more even, brighter smile with ICON white spot treatment. To learn more, contact one of our facilities today to schedule your consultation.
Reviews
"After just visiting Dr.Weller's office ,I had to share what a great experience I had,just like every other!The office is so warm and relaxing and the staff are so friendly.Dr. Weller made sure I was comfortable before starting my work.His assistant made sure to explain everything that was being done.I was a dental assistant for many years.I'm so impressed by this office because of their professionalism and caring manor.Dr Weller is the best dentist and I've worked with a lot of them!"
- L.G. /
Google /
Nov 10, 2018
"I am so happy I landed here. Thanks for the recommendation from Kathy and Rhonda. Every procedure is carefully explained. Great staff and Dr. Weller is amazing."
- M.O. /
Yelp /
Feb 17, 2021
"Efficient and professional. My teeth always feel amazing when I leave there."
- M.O. /
Google /
Feb 16, 2021
"Quick experience with friendly staff. COVID precautions were taken seriously. I was new to the area and they were able to get me in within the week!"
- D.R. /
Google /
Feb 14, 2021
"Had a quick and easy experience booking my appointment. The staff and doctor Weller were great. I look forward to my future visits."
- S.S. /
Google /
Jan 28, 2021
Previous
Next
Am I a candidate for ICON?
A good candidate for an ICON white spot treatment is someone who shows signs of white spot lesions on the teeth. These lesions are caused by the tooth decay process in which plaque has accumulated on the front of the tooth. They typically appear around the gumline of the tooth and one of the most common causes is from orthodontic brackets that are necessary for the placement of dental braces. Since it is difficult to clean around the brackets, plaque may begin to build up, causing the white spot lesions to occur after the brackets are removed. Other causes for white spot lesions can include fluorosis, trauma, and demineralization. Prior to receiving an ICON white spot treatment, patients will have a consultation with Dr. Weller so that he can help to determine the cause of the lesions and evaluate whether or not the patient is a candidate.
ICON white spot treatment is performed comfortably in our dental office and does not require anesthesia or drilling. It is a treatment that does not cause patients pain and can produce gorgeous, even outcomes. Prior to the treatment, the teeth will be cleaned and polished. Then the lesions will be gently etched to remove the outer layer plaque that has built up on the enamel. The goal during this process is to have an even, smooth enamel surface. Dr. Weller will next apply the drying agent and the resin infiltrate before using a light to cure the material. This process may be repeated as necessary until an even, white appearance has been achieved. The teeth may also be polished once more for a pearly white effect. Throughout the treatment process, Dr. Weller or a member of his dental team will be able to answer any questions you may have. We often will whiten prior to treatment to get very best coloration from tooth, this is done about 2-3 weeks prior to Icon Treatment
After your treatment session, you might experience sensitivity to cold or hot food and beverages, but this typically dissipates within a few days. Just like all dental procedures, routine dental examinations by Dr. Weller are important in preserving your results. These examinations will assess the entire mouth from gum tissue health as well as evaluate the condition of each tooth. When the main treatment is completed, we generally suggest returning for touch-ups a few times annually, in addition to regular on-going cleanings throughout the year that will benefit your dental well-being. You'll also be provided with careful instructions regarding what food should be temporarily avoided immediately after treatment.
Patients with discolored teeth due to uneven white spots love their outcome after this treatment. When the process is complete and they see the results for the first time in the mirror, we love to see our patients smile, knowing they no longer have to worry or be self-conscious when smiling. Thanks to our professional and experienced dental staff and the state-of-the-art ICON white spot treatment, our patients can achieve a beautiful smile that is whiter, brighter, and natural looking.
Most cosmetic dental procedures are seen as optional and are typically not covered by dental insurance. However, our experienced billing staff can assess your dental coverage to determine whether any part of your dental appointment is covered by your dental insurance to reduce the price of your appointment. If you don't carry dental insurance, then we'll be delighted to talk with you regarding our payment options in addition to the possibility of helping you receive low-interest medical financing.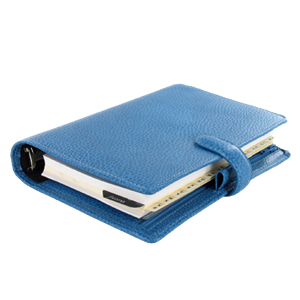 Plan Your Procedure
Average Cost

From

$150

How Long It Takes

1 - 2 Hours

Follow Up Time

1 Week
Contact Us
Ready for a consultation?
White spot lesions can make you feel embarrassed or insecure about the appearance of your smile. However, with ICON white spot treatment at Weller Dental, Dr. Weller can treat white spot lesions and leave you with a more aesthetically appealing smile. Contact our Chicago or Hinsdale, IL location today to learn more and to schedule your initial consultation.
Related Services
Related Posts