what is Sleep Apnea Treatment?
The disorder known as sleep apnea is recognized by continued stops in your breathing while you sleep. This is caused by the muscles relaxing and gravity pulling close your airways. The brief suffocation that happens creates excessive strain on the body, which may cause heart complications like mood change, weight gain, fatigue, hypertension, and memory loss. There are lots of sleep or snoring apnea treatments to choose from, varying from airway surgeries such as a adenoidectomy, maxillofacial surgery, tonsillectomy or a CPAP device. Sometimes people aren't pleased with these solutions. In these situations, they may turn to dental alternatives to help address the issue. At Weller Dental in Chicago and Hinsdale, IL, we concentrate on producing custom-fit nighttime guards to offer relief to our sleep apnea patients. We understand the importance of a good night's sleep and the long-term effects it can have on your quality of life. Dr. William Burns is pleased to offer you this easy, comfortable, and dependable support that will help you attain better health and well-being.
Reviews
"After just visiting Dr.Weller's office ,I had to share what a great experience I had,just like every other!The office is so warm and relaxing and the staff are so friendly.Dr. Weller made sure I was comfortable before starting my work.His assistant made sure to explain everything that was being done.I was a dental assistant for many years.I'm so impressed by this office because of their professionalism and caring manor.Dr Weller is the best dentist and I've worked with a lot of them!"
- L.G. /
Google /
Nov 10, 2018
"Thanks again to Dr. Weller's team for another easy appointment. Although I know I do not floss enough, Gianna takes the time to encourage me to continue the work I have been doing to keep my gums and teeth on a better path. I enjoy that they take the time to try and know me personally."
- J.N. /
Google /
Mar 26, 2021
"I've never enjoyed going to the dentist until I found Dr Weller! The staff is so sweet and accommodating. Dr Weller is amazing and makes me feel 100% comfortable and ALWAYS pain free! I go to Jackie for my cleanings and is great and she is very thorough! Could not recommend enough!!"
- C.A. /
Google /
Mar 24, 2021
"I had two white spots on my front teeth and I researched the different methods of removing them. I found a procedure called ICON which is a resin infiltration that can blend the spot so it is less noticeable. I looked for dentist who offered the treatment and Dr. Weller was one of the few Dentist is the Chicago area who offered it so I went here to get the treatment to remove white spots. The end cosmetic result was very good and the color of my front teeth blends really well with the surrounding teeth. The treatment was also pretty affordable which I am happy with."
- M.G. /
Google /
Mar 23, 2021
"Dr. Weller and everyone that works in his office are amazing and very professional especially since Covid. Dr. Weller's work lasts 2x any of my other doctors work ie fillings etc. I highly recommend using Dr. Weller for your dental needs."
- S.T. /
Google /
Mar 11, 2021
Previous
Next
Patients who suffer from severe sleep apnea may not be ideal candidates to receive a dental-based remedy. In these instances, a CPAP (continuous positive airway pressure) machine could be among the best choices. However, if you have a mild to moderate snoring issue, a dental alternative might be exactly what you want. Sleep apnea could be harmful because it stops you from breathing naturally hundreds of times each night as the cells in your soft palate and throat collapse. When this occurs, your airway is obstructed, stopping oxygen from getting to your brain and other organs, so naturally, it's vital to have it treated and diagnosed properly using the very best options available.
Sleep apnea therapy by Dr. Burns at Weller Dental uses what's known as oral appliance therapy (OAT), which may be an extremely effective treatment for sleep apnea. It is a customized device that fits comfortably in your mouth at night, and it is often compared to a mouth guard for sporting events or even a retainer. The most important difference is that rather than protecting your teeth from trauma, it softly places the jaw into a forward position to continue to keep your airway open. There are over a hundred unique versions on the market, so Dr. Burns ,Weller Dental and the laboratory will work together with you to be certain that you receive the most suitable one for you. This can be determined after he performs an evaluation of your tongue, airway, teeth, and jaw. You'll also have oral x-rays performed so that we may create detailed impressions of your teeth for your dental appliance that will be specially made in a dental lab.
After your dental appliance has been made at the technologically advanced dental laboratory, you will be ready for a fitting. Weller Dental will call you to schedule your follow-up appointment. Dr. Burns will adjust and fit the device according to your needs to make it as comfortable as possible. He will allow plenty of time to teach you about your snoring/sleep apnea appliance to include the proper way to maintain, store, and clean it. Dr. Burns will ask you to bring your appliance to future appointments and return regularly to examine it for wear and tear. Your overall quality of life will dramatically improve if you adhere to our directions correctly.
Insurance benefits for sleep apnea therapies may fluctuate, therefore we will contact your dental insurance company to help us determine your out-of-pocket expenses. Whether you carry dental insurance or not, a member of our financial team can provide you with price estimates while informing you about your treatment choices. To help make your dental appointments cheaper, Weller Dental accepts several payment methods and may have the ability to assist you in finding low-interest medical financing.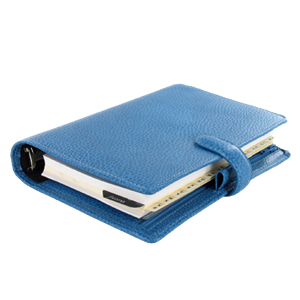 Plan Your Procedure
Average Cost

From

$2,000

Recovery Time

None

How Long It Takes

1 Hour

Follow Up Time

2 Weeks
Contact Us
Ready for a Consultation?
If your breathing was interrupted numerous times every day due to your own airway being obstructed, you'd look for medical advice straight away. However, if the exact same thing occurs during your sleep, it might be all too simple to ignore because you will not recall it when you wake up. If you think you might be experiencing sleep apnea, then we urge you to set up an appointment at Weller Dental at your first convenience.
Related Services