What are Porcelain Veneers?
One fast method to enhance your smile and conceal crooked, chipped, stained, or decayed teeth is using porcelain veneers at Weller Dental. Cosmetic veneers are slim covers created with porcelain, which are secured to the front of the teeth to enhance the look of your smile. Offering personalized veneers and minimal prep for adult patients, cosmetic dentist Dr. Jeffrey Weller will aid in improving the size, color, length, or shape of the teeth in order to transform your smile. Dental veneers can give you enhanced, pearly white teeth to boost your smile and confidence. They are one of the most common aesthetic alternatives in dentistry today available for adults, and when done properly, can look like natural teeth. If you are an adult wanting a beautiful new smile, make a consultation at our Chicago or Hinsdale, IL office to find out more information about veneers and decide if they're appropriate for your goals.
what are the Benefits of Porcelain Veneers?
Porcelain veneers are a thin, semi-translucent "shell" of porcelain, custom made to fit precisely over an existing tooth. Many individuals choose porcelain over composite dental materials because:
They offer a more natural tooth appearance
Porcelain veneers are made of processed glass and aren't porous like simple bonding
They are stronger and, therefore, more resistant to chipping and staining
Gum tissue tolerates porcelain well
Color of porcelain can be selected to match the shade of brightness that you desire
Porcelain Veneers Reviews
"Dr Weller and his staff we very welcoming. I had a very thorough consultation for future cosmetic work to be done. I was sent home with 4 options, Dr Weller thought of every detail. Now it is up to me to decide what direction I want to go in."
- L.V. /
Google /
Oct 07, 2022
"Amazing skill, professionalism and honestly they make it a fun positive experience. The best in the biz."
- L.F. /
Google /
Sep 12, 2022
"Dr.Weller did a complete dental restoration for me in 2014 at his Gold Coast office & recently I went to his Hinsdale location. Both offices are beautiful. I've ran into dentists from New York at my job who ask to study the work he did in my mouth and have said, quote: "there are only a few dentists in the country who know how to do what he does, and it's an art!" Dr.Weller addresses the health of your dental needs before anything cosmetically. He ensures that your teeth and gums are in the best health possible before doing any aesthetic work. He is at the top of the dental industry with the latest technology to help give you the smile you are looking for and I couldn't be happier being one of his patients."
- B. /
Google /
Nov 01, 2022
"Amazing service and expertise. Dr. Weller is amazing. I am patient for life !!!"
- S.G. /
Google /
Nov 18, 2022
"Dr. Weller and his staff are very professional and they treat you with kindness. They explain everything thoroughly. They make you feel comfortable."
- M. /
Google /
Dec 03, 2022
Previous
Next
Am I a Candidate for Veneers?
Ideal candidates for porcelain veneers are adults who are wanting a new, rejuvenated smile that they can feel confident about. Cosmetic veneers may be used to rapidly hide stains and chips in your teeth, improve worn down or misaligned teeth, and fix teeth that are unevenly spaced or shaped. At Weller Dental, your cosmetic veneers will be custom created to fit snugly over your teeth for an appealing and natural look. At your consultation, Dr. Weller will listen to your objectives and aesthetic concerns so he can personalize your treatment plan. Dr. Weller may also determine whether you're a good candidate for cosmetic veneers by analyzing the total health of your mouth. Patients considering porcelain veneers should have healthy gums and not habitually grind your teeth and clench your jaw. If you have bruxism (teeth grinding) we will address this during the consult as this could compromise the long-term result of your veneers.
how do porcelain veneers work?
When you've decided on your personalized treatment program with Dr. Weller, he will take digital or physical impressions of your teeth. Your cosmetic veneers could be created with the best porcelain material in the marketplace at Jason Kim Laboratory in New York City. As soon as your custom veneers are ready, Dr. Weller will prepare your teeth. Each veneer is designed and sculpted by an oral design lab technician per a design that Dr. Weller and you have approved. This allows room for the porcelain veneers and enhances the bond for a more natural outcome that lasts longer. When your porcelain veneers are secured, Dr. Weller will make small adjustments so that your veneers fit well.
what can i expect after getting veneers?
Once your porcelain veneers are fitted and your treatment is complete, patients are able to return to their normal activities. Our patients immediately love the way their new teeth look and feel and leave our practice smiling from ear to ear! On the preparation and cementation days, you may experience some slight soreness and should have few commitments after the appointments. Generally, there may be some light sensitivity for up to a month after the insertion as the teeth, bite, and muscle heal completely. The day following restoration preparations and cementation you are ready to dazzle the world, attend activities and proceed with your normal day of business. The recovery process following veneers is usually seamless for most patients. Veneers should be cared for just like your own natural teeth with frequent flossing and brushing. Cosmetic veneers produce a significant enhancement to your smile. You should treat them just as one would with natural teeth. We advise patients to avoid chewing on hard objects to prevent chipping your veneers (such as hard candy or ice). Otherwise, veneers will appear straight, white, and balanced for years to come. Continue to maintain your teeth and smile with regular dental appointments at Weller Dental, which includes an exam and routine professional cleanings. We will also continue to track the condition of your veneers with each visit.
Why Dr. Weller for Veneers?
The color and shape of porcelain veneers play an important role in achieving a natural appearance. Dr. Weller is an experienced cosmetic dentist who combines expertise in dental aesthetics with modern technology to offer the most natural look. The best part about dental veneers by Dr. Weller is that nobody will know the difference. We evaluate your face shape, complexion and personality when designing porcelain veneers for you. This helps us choose shapes that will fit you best. Dr. Weller can help to lift the lips and smile area also with the placement of porcelain veneers. Many smile enhancements we do enjoy a non surgical enhancement to the lower third of our face. This helps iron out wrinkles, support lips and fill in the void areas in the lower third of our faces. You are also part of the design process here are Weller Dental and you will actually wear customized temporaries to help work with us to tweak any shape or size to achieve your perfect smile design.
Additional factors to think about when considering porcelain veneers:
Treatment planning for dental veneers is case specific.
From the preparation of the teeth to the fabrication of customized temporaries, the specification of color and the cementation of the permanent veneers, Dr. Weller plans out each case individually for the best results.
Clients are offered three different types of veneers presenting the best options available in cosmetic dentistry today.
Depending on the individual case, porcelain veneers can be completed in as few as 2 visits.
does insurance cover veneers?
Porcelain veneers are an elective treatment, so they're generally not included in dental insurance. Weller Dental does take many payment options, such as low-interest medical financing, to make your veneers more affordable. At the consultation, Dr. Weller will personalize your plan to meet your needs and budget and a member of our financial team will discuss a quote for your veneers and explore your payment choices.
How long do porcelain veneers last?
With proper care, porcelain veneers can last up to a decade or longer. During your regularly scheduled dental exams, our team can identify if a veneer needs to be replaced. You should also adhere to the proper aftercare instructions to ensure your veneers last as long as possible.
How do I know if porcelain veneers are right for me?
If you are wanting to enhance the appearance of your smile without the need for dental implants, porcelain veneers may be ideal for you. During a thorough consultation at Weller Dental, our team can identify your smile concerns and determine if veneers are the proper treatment for your goals. Learn more by scheduling an appointment with us today.
Can veneers get cavities?
Porcelain veneers themselves cannot get cavities. However, the teeth that the veneers are attached to can be susceptible to cavities. This is why it is important to maintain an optimal oral care routine and attend dental exams and cleanings.
What happens after the lifespan of my veneers is over?
After porcelain veneers have reached the end of their lifespan, or become worn down before that time, they will need to be replaced. It is important to note that while porcelain veneers are replaceable, they are not reversible. Additionally, if your porcelain veneers were installed elsewhere and need to be replaced, feel free to contact our Chicago, IL facility today.
How do you take care of porcelain veneers?
Porcelain veneers are taken care of just like regular teeth. After you have them installed, you practice good oral hygiene with regular brushing and flossing to maintain them, including regular dental cleanings and exams.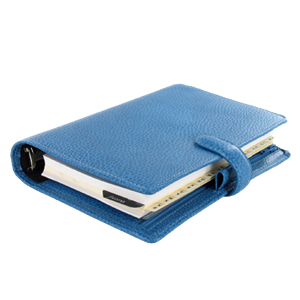 Plan Your Procedure
Average Cost

From

$1,700

Recovery Time

3 Hours

How Long It Takes

1 - 5 Hours

Follow Up Time

3 Weeks
Contact Us
Have the confidence of a gorgeous smile with personalized porcelain veneers at Weller Dental in Chicago and Hinsdale, IL. With a variety of treatment options to meet your needs, Dr. Weller can help you easily enhance the look of your smile with cosmetic veneers. To get more information, make an appointment with Dr. Weller.
Related Services
Related Posts