What are Porcelain Veneers?
One fast method to enhance your smile and conceal crooked, chipped, stained, or decayed teeth is using porcelain veneers at Weller Dental. Cosmetic veneers are slim covers created with porcelain, which are secured to the front of the teeth to enhance the look of your smile. Offering personalized veneers and minimal prep for adult patients, cosmetic dentist Dr. Jeffrey Weller will aid in improving the size, color, length, or shape of the teeth in order to transform your smile. Dental veneers can give you enhanced, pearly white teeth to boost your smile and confidence. They are one of the most common aesthetic alternatives in dentistry today available for adults, and when done properly, can look like natural teeth. If you are an adult wanting a beautiful new smile, make a consultation at our Chicago or Hinsdale, IL office to find out more information about veneers and decide if they're appropriate for your goals.
Benefits of Porcelain Veneers?
Porcelain veneers are a thin, semi-translucent "shell" of porcelain, custom made to fit precisely over an existing tooth. Many individuals choose porcelain over composite dental materials because:
They offer a more natural tooth appearance
Porcelain veneers are made of processed glass and aren't porous like simple bonding
They are stronger and, therefore, more resistant to chipping and staining
Gum tissue tolerates porcelain well
Color of porcelain can be selected to match the shade of brightness that you desire
Porcelain Veneers Reviews
"I like fancy teeth, so I go to Dr. Weller.   In my life I have had so many dentists and so many bad Dentist experiences - until I started going to Dr. Weller.   I have been visiting Dr. Weller for the past five years and in that time, I have only had ONE major dental issue, a partial overlay on a molar.  One of my molars had decayed so badly that I was on the verge of needing a crown.  He was able to do the partial overlay, save my tooth and my tooth has been problem free for over four years. I get my teeth cleaned 4X a year (because I love it!) and I don't mind paying for it.  I don't know what other offices charge, and I know Weller is more expensive, but I cannot imagine that it is that much more?  I pay $95 for teeth cleaning, I spend no more than $800 annually with Weller - how much do you spend on going to dinner?  Or your gym membership?  Are your teeth not worth that?  Mine certainly are. I adore my hygenist, she is the best.  The one thing about Weller is that he is a big fan on Veneers - he believes in them.  He will more than likely suggest them to you.  You can always say "no" just as I have for five years now - even though I know I need them :( Final word: Clean, beautiful office, great staff (Tina and Jamie), great hygenist, great dentist.  a++ care.  On the pricey side but one of the best dentists in the city - and that is according to other dentists too.  I have visited other dentists for a "second opinion" and sure enough I always hear "Jeff is a great dentist"."
- L.A. /
Yelp /
Jan 27, 2008
"My wife and I have been patients of Dr. Weller for almost 10 years.  Tina and Dr. Weller have an excellent practice. They make a terrific team! I recently had some bonding, two veneers, and a long term retainer done to improve my front teeth. My teeth look and feel great. I used to grind my teeth during the daytime. After the adjustments to my bite, I no longer grind! If you're looking for a dentist, Dr Weller is the best dentist I've ever had. Tina, Dr. Weller and the hygienists are professional, extremely knowledgeable, caring, transparent on pricing and offer great value for their services. Highly recommend!"
- R.M. /
Yelp /
Apr 19, 2017
"I happened to run across the Weller Dental business page today and noticed the mixed reviews, so I figured I'd share my personal experience. Approximately 12 years ago I had the fortunate opportunity to have some dental work done by Dr. Weller. As a teenager, I had bonding done on my top front teeth to cover up blemishes resulting from tetracycline medicine I received as a child. Fast forward many years later, the bonding had yellowed, and the only option was to have my teeth rebonded, or have a more permanent crown application. I decided to go with crowns...in fact six porcelain crowns to be exact. I'll be honest, I was nervous. But, Dr. Weller and his team put me at ease and the process took a couple of visits for all the magic to happen. In my particular situation the bonding had to be sanded off before they could scale down my teeth for the crowns, so it was long process, and at times a little grueling, but I didn't feel any pain until the minor recovery process with sore gums. It all seemed very straight forward, and I felt like I was one of his only patients, even though I wasn't. My gums were sore for only about a week after. Having my teeth done changed my life. I used to smile with my mouth closed, and now I have a happy proud open mouth smile, and I get compliments all the time about my teeth and how completely natural they look. I never, for one second, thought of Dr. Weller as a regular dentist and only a cosmetic one, so I'm not sure if he claims to be one. I don't remember having my teeth cleaned before the process or teeth checked for cavities. That wasn't a part of my treatment. Though I was encouraged at times to take advantage of additional treatment options, I declined but felt like he really just wanted me to have the best smile possible. To this day, my teeth still look fabulous, the work was top quality, and my crowns are holding up beautifully."
- A.S. /
Yelp /
Jan 30, 2018
"I have been in the dental business since 1980 and recommended anyone that is searching for the smile they always wanted to visit Dr Jeffrey Weller. Dr Weller is well versed in all levels of dental care and he is someone I would trust to work in my mouth."
- P.P. /
Google /
Aug 17, 2017
"Dr. Weller is the best dentist in Chcago and I would never go to anyone else. My veneers are perfect in shape and color, which he chose - no me. And he continuing maintenance is terrific. The entire staff gives you confidence in all of them and they are very friendly as well - even at 6am. I once had an emergency late on a Friday nite and the doc opened up the office and met me there. Do not hesitate to become a patient"
- M.E. /
Google /
May 03, 2018
Previous
Next
Am I a Candidate for Veneers?
Ideal candidates for porcelain veneers are adults who are wanting a new, rejuvenated smile that they can feel confident about. Cosmetic veneers may be used to rapidly hide stains and chips in your teeth, improve worn down or misaligned teeth, and fix teeth that are unevenly spaced or shaped. At Weller Dental, your cosmetic veneers will be custom created to fit snugly over your teeth for an appealing and natural look. At your consultation, Dr. Weller will listen to your objectives and aesthetic concerns so he can personalize your treatment plan. Dr. Weller may also determine whether you're a good candidate for cosmetic veneers by analyzing the total health of your mouth. Patients considering porcelain veneers should have healthy gums and not habitually grind your teeth and clench your jaw. If you have bruxism (teeth grinding) we will address this during the consult as this could compromise the long-term result of your veneers.
When you've decided on your personalized treatment program with Dr. Weller, he will take digital or physical impressions of your teeth. Your cosmetic veneers could be created with the best porcelain material in the marketplace at Jason Kim Laboratory in New York City. As soon as your custom veneers are ready, Dr. Weller will prepare your teeth. Each veneer is designed and sculpted by an oral design lab technician per a design that Dr. Weller and you have approved. This allows room for the porcelain veneers and enhances the bond for a more natural outcome that lasts longer. When your porcelain veneers are secured, Dr. Weller will make small adjustments so that your veneers fit well.
Once your porcelain veneers are fitted and your treatment is complete, patients are able to return to their normal activities. Our patients immediately love the way their new teeth look and feel and leave our practice smiling from ear to ear! On the preparation and cementation days, you may experience some slight soreness and should have few commitments after the appointments. Generally, there may be some light sensitivity for up to a month after the insertion as the teeth, bite, and muscle heal completely. The day following restoration preparations and cementation you are ready to dazzle the world, attend activities and proceed with your normal day of business. The recovery process following veneers is usually seamless for most patients. Veneers should be cared for just like your own natural teeth with frequent flossing and brushing. Cosmetic veneers produce a significant enhancement to your smile. You should treat them just as one would with natural teeth. We advise patients to avoid chewing on hard objects to prevent chipping your veneers (such as hard candy or ice). Otherwise, veneers will appear straight, white, and balanced for years to come. Continue to maintain your teeth and smile with regular dental appointments at Weller Dental, which includes an exam and routine professional cleanings. We will also continue to track the condition of your veneers with each visit.
Why Dr. Weller for Veneers?
The color and shape of porcelain veneers play an important role in achieving a natural appearance. Dr. Weller is an experienced cosmetic dentist who combines expertise in dental aesthetics with modern technology to offer the most natural look. The best part about dental veneers by Dr. Weller is that nobody will know the difference. We evaluate your face shape, complexion and personality when designing porcelain veneers for you. This helps us choose shapes that will fit you best. Dr. Weller can help to lift the lips and smile area also with the placement of porcelain veneers. Many smile enhancements we do enjoy a non surgical enhancement to the lower third of our face. This helps iron out wrinkles, support lips and fill in the void areas in the lower third of our faces. You are also part of the design process here are Weller Dental and you will actually wear customized temporaries to help work with us to tweak any shape or size to achieve your perfect smile design.
Additional factors to think about when considering porcelain veneers:
Treatment planning for dental veneers is case specific.
From the preparation of the teeth to the fabrication of customized temporaries, the specification of color and the cementation of the permanent veneers, Dr. Weller plans out each case individually for the best results.
Clients are offered three different types of veneers presenting the best options available in cosmetic dentistry today.
Depending on the individual case, porcelain veneers can be completed in as few as 2 visits.
Porcelain veneers are an elective treatment, so they're generally not included in dental insurance. Weller Dental does take many payment options, such as low-interest medical financing, to make your veneers more affordable. At the consultation, Dr. Weller will personalize your plan to meet your needs and budget and a member of our financial team will discuss a quote for your veneers and explore your payment choices.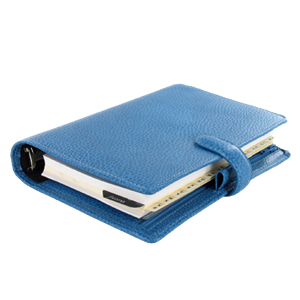 Plan Your Procedure
Average Cost

From

$1,600

Recovery Time

3 Hours

How Long It Takes

1 - 5 Hours

Follow Up Time

3 Weeks
Contact Us
ready for a Consultation?
Have the confidence of a gorgeous smile with personalized porcelain veneers at Weller Dental in Chicago and Hinsdale, IL. With a variety of treatment options to meet your needs, Dr. Weller can help you easily enhance the look of your smile with cosmetic veneers. To get more information, make an appointment with Dr. Weller.
Related Services
Related Posts