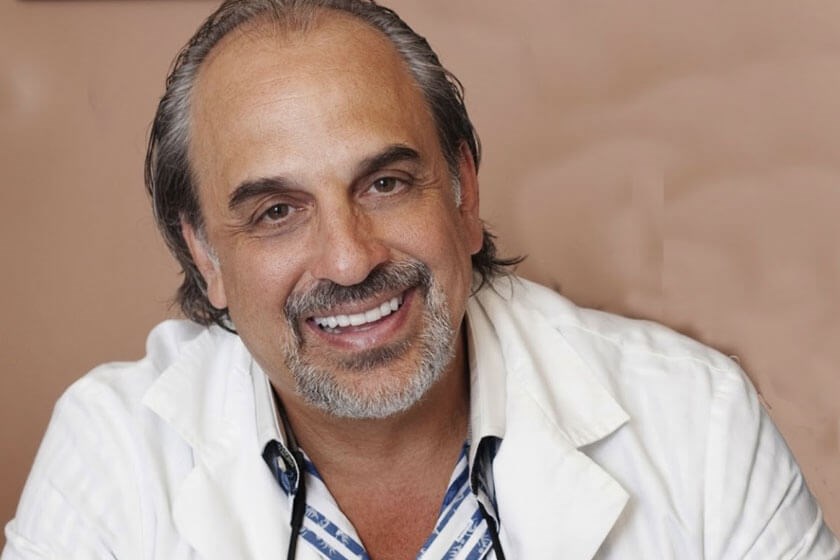 Dr. Jeffrey Weller has been practicing the art and science of smile enhancements for over three decades, performing on the belief that function is as important as aesthetics in achieving long-term oral and dental health. Beginning with the principles of smile design, evaluating occlusal concepts, communicating with the laboratory, and his excellent clinical skills guarantee that the outcome will be a beautiful, natural-looking smile. Using his vast experience and use of innovative techniques, Dr. Weller is able to create customized treatment plans to fit the specific needs of each individual patient he treats at Weller Dental in Chicago and Hinsdale, IL.
With knowledge and experience in a wide variety of dental treatments, Dr. Weller provides preventive, general, cosmetic, and restorative dentistry procedures at Weller Dental. As a part of preventive dentistry treatments, Dr. Weller offers dental exams, dental sealants, and bite analyses. For patients wanting to improve the aesthetic appearance of their smile, he performs smile makeovers, full-mouth reconstruction, laser gum contouring, teeth whitening, Invisalign, and porcelain veneers. Additionally, Dr. Weller provides dental implants, dental crowns, dental bridges, dentures, and All-on-4 dental appliances. Through advanced dentistry techniques, he also offers treatment for TMJ and utilizes laser treatments for periodontal procedures.
Dr. Weller graduated with a Doctor of Dental Surgery degree from the University of Illinois Dental School in 1986. He has also received specialized training in temporomandibular joint (TMJ) dysfunction at the Dawson Center for Advanced Dental Study. Understanding and diagnosing occlusal contact effects aids Dr. Weller in providing the necessary treatment to create harmony between your teeth, your jaw, and your muscle that result in a comfortable, healthy smile. For the past 30 plus years, Dr. Weller has been practicing dentistry in Chicago and its southwest suburbs. Weller Dental (formally Gold Coast Dental Associates) opened its state-of-the-art facilities in October 1997. He founded his practice on the principle of offering patients comprehensive, progressive, preventive, and exceptional aesthetic dentistry. In January 2013, he opened his state of the art Hinsdale facility to be closer to his family and community. Weller Dental in Chicago and Hinsdale is a full service dental practice focusing on your adult mouth needs.
A strong advocate of ongoing education, Dr. Weller continually refines his knowledge base and artistic technique. Each year he devotes a significant amount of time to postgraduate training. Dr. Weller has completed over 300 hours of continuing education in the past three years studying under the world's top practitioners in both aesthetics and function. He has focused on the disciplines of cosmetic, implant, and comprehensive rehabilitation dentistry. Dr. Weller can be found working with dentists from around the country at the prestigious Rosenthal Institute for Aesthetic Dentistry at New York University. He was also one of the first ten doctors to complete renowned Dr. Larry Rosenthal's master level achievement course.
Professional Affiliations
Dr. Weller is proud to be affiliated with several prestigious dental organizations including:
The American Academy of Cosmetic Dentistry
The American Dental Association
The Illinois State Dental Society
The Oral College of Implantology
The Chicago Dental Society
The Spears Study Club
In his spare time, Dr. Weller enjoys traveling and spending time with his family. Dr. Jeffrey Weller has two amazing sons and he enjoys watching his oldest son perform on the bass guitar and watching his youngest son play travel hockey. He also volunteers his time and skills to Give Back a Smile, which helps battered women smile again, and is a generous supporter to many Chicago charities.
Reviews
"Loved my experience! Wonderful staff and Dr. Weller is smart and efficient"
P.H.
Google
"I have been going to Dr. Weller for years and he is the best that dentistry has to offer. Incredibly knowledgeable, super friendly and great at what he does...Also staff is fantastic...make you feel like you are part of the family."
Anonymous
Healthgrades
"The most professional, efficient, and friendly dentist office I have ever been to. The staff is incredible and they are always running on time! They make your visit to the dentist office extremely enjoyable. 10/10 recommend!"
C.B.
Google
"My stress level used to be off the charts when it came to dental treatments, but Dr Weller and his team gives me stress free visits and stellar care!"
K.N.
Google
"Highly recommended! Great people!"
J.L.
Google
Related Posts