What is Laser Gum Treatment?
The health of your gums is extremely important since problems such as periodontal disease can affect both your dental and general health if left untreated. At Weller Dental in Chicago and Hinsdale, IL, we utilize laser technology for laser-assisted periodontal therapy (LAPT) and laser bacterial reduction (LBR) to deal with a vast array of gum (periodontal) troubles, as well as to prevent periodontal disease from developing. Our state-of-the-art lasers also help dentist Dr. Jeffrey Weller perform more effective treatment of periodontitis (the advanced stage of gum disease). Make an appointment with Dr. Weller to learn more about laser gum treatments at his offices in Chicago and Hinsdale, IL. With laser therapy, you can maintain and enhance your overall oral health without the significant downtime needed for more invasive procedures.
At Weller Dental, we utilize laser-assisted periodontal therapy in connection with scaling and root planing for the treatment of gum disease. This laser therapy will give better, long-lasting results and is an amazing breakthrough in periodontal treatments. A tiny laser fiber is inserted between the tooth and gum and it is used to vaporize bacteria, diseased tissue, pathologic proteins, and finishes debriding the pocket. It also aids in coagulation that allows for the pocket to heal effectively and the tissue to attach to the tooth. This procedure is fast, minimally invasive, will cause decreased discomfort after therapy, and allows most patients to continue on with their normal daily activity without interruption.
At every adult prophylaxis or periodontal maintenance, laser bacterial reduction therapy is offered to eliminate bacteria or bacterium in the mouth prior to your cleaning. The mouth is filled with countless bacteria, but this service helps to aid in keeping bacteria from entering the bloodstream, as well as decrease the passing of bacteria from one site in the mouth to others. This is more of a whole body approach to preventative dentistry. If you suffer from illness like cancer, diabetes, heart disease, thyroid disease, auto immune diseases or just want to be more holistic in your approach to dentistry, Laser Bacterial Reduction should become part of your cleaning routine. It takes you cleaning, allowing it to stay bacteria free longer and allows bacteria from entering your blood stream and affect other parts of your body.
Laser Gum Treatment Reviews
"I've been going to Dr. Weller for a few years now and he's fantastic! I trust Dr. Weller completely with my dental health. You can talk to him about any concern (for me: gum grafting, orthodontics, cosmetic) and know that you're getting the best care and advice, whether he performs the work himself or refers you to a specialist that he trusts.  My dental hygienist, Jackie is truly amazing, too!!! She is so friendly, upbeat and makes you feel right at home.  Not much more I can ask for from a dental office. Thank you!"
- V.B. /
Yelp /
Jan 29, 2018
"When you want your teeth to be the healthiest and best looking they can be, Dr. Weller and his team of trained hygienists are my top choice. Dr Weller is an expert at also evaluating the functionality of your teeth-- how your bite affects the wear of your teeth and how to create a stronger foundation for them. The hygienists-- Jen and now Grace-- are extremely thorough in evaluating gum line, teeth, treatment and care. They also employ the latest technologies to combat bad bacteria, plaque, and other issues. I wouldn't go anywhere else!"
- M.S. /
Yelp /
Nov 10, 2016
"Dr. Weller and his team were so welcoming and his approach to dental health is refreshingly holistic. I highly recommend them!"
- H.J. /
Google /
Apr 16, 2020
Previous
Next
There are many cases where a laser treatment of the gums might be performed. For periodontal disease, the laser may be employed to eliminate plaque and bacteria that is deep inside the pockets of your gums. Additionally, laser bacterial reduction can be beneficial in preventing periodontal disease from developing by diminishing bacteria from areas of the mouth. In comparison to conventional surgery on the gums, laser gum therapies tend to be less invasive and do not require sutures. You will also require little or no anesthesia during this treatment and have a shorter healing time.
Performed in our office, a laser gum treatment except LBR generally only needs local anesthesia. Laser Bacterial Reduction is completed without any anesthetic and is done as a preventative service. Nevertheless, additional sedation choices may be available depending on your specific needs and requests. Prior to your treatment, Dr. Weller will discuss precisely what you can expect throughout the procedure. The laser reduces the amount of downtime needed following the procedure and frequently omits the need for sutures.
Dr. Weller will provide you with home care instructions before you're allowed to leave our facility. As your mouth may be tender or swollen, you might choose to stick to a soft food or liquid diet for a couple of days. For periodontal disease therapy, you might need to make another appointment so Dr. Weller can evaluate your recovery and determine if a second treatment is required. If an additional condition is discovered, Dr. Weller will discuss your treatment choices and what to do next.
As soon as your laser gum treatment plan is made, a member of our financial team will talk with you about your estimated payment. Weller Dental takes lots of payments, including medical financing. For those who have insurance, we can get in touch with your provider to calculate your coverage and personal expenses.
How long should my gums take to recover?
The recovery length may change, depending on the progression of the initial gum disease progression. Usually, a typical healing window should look like anywhere between 2 — 4 weeks. You can expedite the healing process by eating a soft food diet to minimize irritation.
Does a laser gum treatment hurt?
Your provider at Weller Dental will employ a local anesthetic agent for the procedure. Depending on the gum's condition, Dr. Weller might utilize a slightly heavier sedative. The heavier anesthetic will keep you in a sedated state to maintain a pain-free treatment.
Is laser gum treatment effective?
Laser gum treatment is known to be largely effective. Anywhere from 80 – 85% of treated patients report pleasure with the treatment results. A constructive operation should decrease the overall pain and swelling.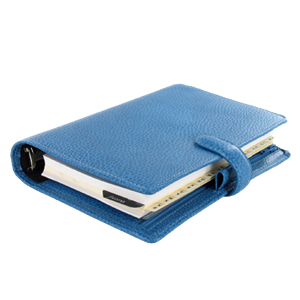 Plan Your Procedure
Average Cost

From

$250

Recovery Time

1 Hour

How Long It Takes

30 Minutes - 1 Hour

Follow Up Time

1 Week
Contact Us
Ready for a Consultation?
If you want a faster and more precise periodontal treatment, Dr. Jeffrey A. Weller utilizes an innovative laser system for advanced restorative and preventive procedures. Using laser gum remedies can provide quicker dental visits and healing times. To find out more about the laser treatments we offer or to make an appointment, contact Weller Dental in Chicago or Hinsdale, IL.

Make sure to get directions to the correct location before heading our way. We have offices in Chicago and in Hinsdale. You can also learn more about us by checking our business page.

Related Services
Related Post