The TMJ (temporomandibular joint) is the place where your jaw attaches to your skull to enable you to open your jaw smoothly. Sometimes the temporomandibular joint is damaged or injured, causing a debilitating condition known as temporomandibular joint disorder or dysfunction (TMD). Common symptoms of TMD include stiffness, muscle spasms, and clicking or popping in the jaw area. If you're having pain or hearing sounds whenever you open your jaw, then schedule an appointment with dentist Dr. Jeffrey Weller to discover if you have TMD. At his offices, Weller Dental in Chicago and Hinsdale, IL, Dr. Weller utilizes innovative techniques and technologies to assess and care for your TMD to alleviate symptoms. Your TMJ treatment will be dependent on the cause of your TMD and your particular condition, but a few choices are oral appliances (night or mouth guards), bite alteration, dental restorations, and much more.
Reviews
"My husband and I have both been seeing Dr. Weller and Dr. Sultan for over a year since a recent move to Chicago. The office is well run, always on time, staff is super friendly, and the doctors are both exceedingly professional and do excellent work. We've both been seen now for basic preventative care and cosmetic work and are more than happy with the results of both. I was at the tail end of my invisalign treatment with another provider and wanted a second opinion about my results, and Dr. Weller spent way more time than needed examining my teeth and my records to talk me through my options and provide his opinion at no cost. This office cares about their patients and it shows - we highly recommend them."
- S.C. /
Google /
Jan 13, 2023
"Weller Dental is Absolutely Amazing! Highly Recommend. I was having an Issue with my tooth and they got me in right away and took care of the issue. Can't thank them enough!"
- S.". /
Google /
Dec 26, 2022
"Dr. Weller is a fantastic dentist. A perfectionist. And has a wonderful manner about him. The entire team at his office is great. I highly recommend him."
- A.M. /
Google /
Dec 16, 2022
"We love Weller Dental. My husband and I have been going there for a few years. From the front desk, hygienist, and Dr. Weller it's great experience. Dr. Weller is a great dentist who takes time with each and every patient."
- L.S. /
Google /
Dec 12, 2022
"The entire experience for someone new to Dr. Weller was excellent. My visit and the costs were very transparent. I was told the price for the visit and even though extras were added, the price quoted was honored. Dr. Weller explained what was necessary and told me about each possibility. There were plenty of choices for me to decide. The staff were friendly and courteous. Ned Turner"
- N.T. /
Google /
Dec 09, 2022
Previous
Next
Am I A Candidate for treatment
Temporomandibular joint dysfunction could be brought about by an injury to the jaw, years of jaw clenching and teeth grinding (bruxism), or dental malocclusion (misalignment of the teeth). Other conditions that can result in TMD include a tumor in the temporomandibular joint or arthritis. In some instances, the reason behind TMD cannot be determined, but if you're having symptoms and signs, Dr. Weller can diagnose and care for your TMJ. A few of the most typical signs of TMD are tenderness or pain at the jaw joint, involuntary contractions in your face muscles, feeling as though your jaw is rigid or stuck, and frequent headaches that begin around your ears. Another sign is hearing popping, clicking, or cracking when you use your jaw. Upon diagnosing TMD, Dr. Weller will create a customized treatment plan that fits your specific needs.
To diagnose a temporomandibular dysfunction, Dr. Weller will listen carefully to understand your concerns prior to a physical exam. Throughout the examination, he will evaluate how your jaw moves and search for indicators of teeth grinding, jaw clenching, and misalignment. He will also palpate the jaw joint and lower face for any swelling and tenderness. Dr. Weller might request digital images of your lower head along with an analysis of your bite to search for underlying factors that will determine your therapy approach. Depending on the examination, he will discuss your treatment choices that might incorporate a mouth guard, Bite Analysis and Equilibration, teeth straightening, or restorative dentistry (bridges, crowns, and dentures).
Along with treatments to address the root cause of your temporomandibular joint dysfunction, Dr. Weller may suggest different strategies to alleviate pain and other problems on your own. This may include a soft food diet, not biting your nails or chewing gum, applying heat to your jaw, and relaxation methods. Dr. Weller may also show you exercises to strengthen your jaw and to relax your facial muscles.
You should continue to attend follow-up appointments so Dr. Weller can assess the results from your TMJ treatment. If your therapy isn't working, he might look at another strategy. As soon as your TMD is fully treated, you should still schedule regular dental examinations as recommended by Dr. Weller at our facility to keep your jaw and teeth healthy.
Dental insurance policies for diagnosing TMJ pain and TMD therapies will change, so we'll get in touch with your provider to figure out your personal expenses. Whether you do or don't have dental insurance, Dr. Weller will discuss price quotes when explaining treatment choices. To make all remedies as affordable as possible, Weller Dental takes many payment options and we will be able to help you find medical financing.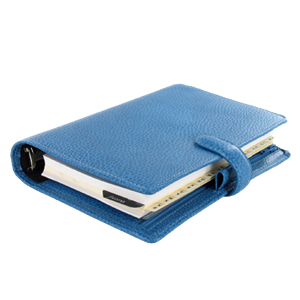 Plan Your Procedure
Average Cost

From

$150

Recovery Time

None

How Long It Takes

1 Hour

Follow Up Time

1 Week
Contact Us
Ready for a Consultation?
Pain in your jaw can make it difficult to eat, talk, and enjoy your everyday life. Since there are lots of potential causes, signs, and remedies to treat TMD, we encourage you to schedule an appointment with Dr. Jeffrey Weller at his practice in Chicago or Hinsdale, IL to learn more about the right treatment for your specific needs. He will perform a detailed exam prior to diagnosing the problem and talking about treatment choices. Get in touch with our staff at Weller Dental to learn more.
Related Services