What are Dental Sealants?
Dental sealants are an easy procedure to protect your teeth from cavities and decay. Sealants are thin, flexible plastic coatings that can be put on the tops of your back teeth (molars and premolars). Once they're placed, sealants block tartar, plaque, bacteria, and food particles to further prevent several dental issues, including cavities. Dental sealants may stay on for a long time if properly cared for with a good oral hygiene routine at home. Sealants not only maintain the health of your mouth and lower the risk of dental cavities, but they may also save you from expensive treatments at your regular dental examinations at Weller Dental. Talk to dentist Dr. Jeffrey Weller at your dental examination in our Chicago or Hinsdale, IL office to help you decide if dental sealants are needed for your family.
Reviews
"It was the best! everyone was so nice, I couldn't have been happier, I will be using Weller dental from now on!"
- S.P. /
Google /
Jun 25, 2021
"Excellent dentist. I have been seeing Dr. Weller for 10 years now. He's great. Did a fantastic job on my veneers."
- J.J. /
Google /
Jun 17, 2021
"The best dentist I have been to by far. It's a scary thing getting four new venire...my front four for that matter. But not only did Dr. Weller do an amazing job but so did the entire staff. From the first starter appointment to the retainer follow up...AMAZING! I have never felt more confident and empowered by my smile. He did a great job and I felt very aware of everything he did. He was very open about choices and what would look good and what may not. 100% recommend for a regular dentist or for venires. To the entire team at Weller Dental THANK YOU! This review is long overdue. -Kate"
- K.R. /
Yelp /
Jun 15, 2021
"I highly recommend Dr. Weller and his excellent staff. Dr. Weller did a great job with my Invisalign. My teeth always feel so amazingly clean after my hygiene appointments. Jackie, Dr. Weller's hygienist, is simply the best! She really cares about her patients and is incredibly skilled, kind and smart. I really appreciate her attention to detail, expertise and excellent work!"
- S.G. /
Google /
May 20, 2021
"Great experience from booking my appointment all the way through the visit and check out! Super clean office, extremely friendly and competent office staff, and Dr Jeff Weller's cheerful attitude and thorough explanations made for a great experience. I will be referring my friends to this practice, they are top notch!"
- A.C. /
Google /
May 16, 2021
Previous
Next
Am I a Candidate for Sealants?
The best candidates for sealants are patients who are prone to developing oral diseases or cavities. In many cases, dental sealants are suggested for those who may not have a good oral hygiene routine or have a history of developing decay between dental appointments. Dental sealant application is a simple, quick treatment that usually doesn't need sedation or anesthesia, making it a great procedure for many patients.
During your consult, Dr. Weller will first examine your teeth to decide if dental sealants are a good treatment for you. Before the application, one of our dental hygienists will clean and polish your teeth to remove bacteria, plaque, and tartar. Next, Dr. Weller will use a brush to apply the sealant and set the material using a specialized light. After the application is set, he will check if your dental sealant has settled into the correct position. After the treatment, patients can drink liquids and eat normal foods the same day. No special care is needed once the sealants are in place, however, sticky candy, hard or sharp objects such as ice, and gum can possibly damage or pull them out. Dr. Weller reminds patients to be mindful when eating certain foods, similar to all patients trying to adhere to an optimal oral health regime.
After your appointment, you will be free to resume your normal daily activities. It's important for you to develop a good oral care plan, including brushing your teeth two times each day, flossing, and mouthwash use. You should try to avoid putting heavy pressure on your back teeth or consuming foods that are sticky. With ideal care, dental sealants may last for many years. At your annual dental examination at Weller Dental, Dr. Weller will decide if your sealants should be applied again.
Dental sealants are a preventive treatment and many dental insurances pay for part of the cost in patients under a certain age. Coverage can vary, particularly in adults, so a team member will figure out your coverage by talking to your insurance company and then letting you know your personal cost. Weller Dental takes several methods of payment and we can assist you with low-interest financing for medical treatments.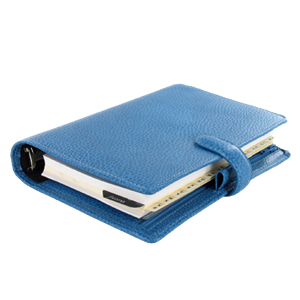 Ready for a Consultation?
You may benefit from dental sealants to maintain general dental health. Sealants are a great treatment to avoid more extensive procedures, such as fillings and crowns. A quick and easy procedure, dental sealants can help your family experience easier dental exams and improved general health. To get more information about sealants, contact our Chicago or Hinsdale, IL dental office to schedule an appointment with Dr. Weller.
Related Services