What is a Dental Health Exam?
To keep yourself healthy, you should try to avoid dental issues by getting them diagnosed before they develop into painful conditions. These problems can be identified during a dental examination for yourself and your whole family. While the mouth is examined superficially in your regularly scheduled cleaning appointments, a dental examination consists of a more thorough analysis. Dental examinations at Weller Dental assess your total oral health by looking for signs of oral cancer, diseases, and tooth decay. Dentist Dr. Jeffrey Weller will determine your need for procedures and look for problems with your bite and jaw. Digital images can be used for a better view of the hidden problems in your teeth, jawbone, and gums. If you live near Chicago or Hinsdale, IL, make an appointment for a dental examination at Weller Dental.
During your dental examination, Dr. Weller will complete a 5-step comprehensive evaluation which will include:
A periodontal screening to check the health of your gums
A tooth-by-tooth assessment to chart current conditions and existing dental restorations for proper fit, function, and aesthetics
An occlusal evaluation to analyze your bite
An implant/bone assessment to evaluate the quality of your oral bones and any existing dental implants
An aesthetic evaluation to assess for any possible cosmetic enhancements that could be made to your smile
Oral cancer is an abnormal cell growth in the mouth, including the jawbone, gums, lips, throat, tongue, and salivary glands. Each year at one of your exams at Weller Dental we will utilize Velesope. This is a simple test which helps us identify oral lesions at their earliest stage of development. When pre-malignant lesions or early-stage oral cancer is found, treatment is simpler, less invasive, and more than 90% successful. At each of your dental exam, our licensed team is also doing a visual oral cancer screening, this visual screening for oral cancer is to check for any symptoms including inflammation, sores, lesions, and lumps. Dr. Weller will also feel your jaw and throat for abnormal growths. Should any areas of concern be discovered, a biopsy will be discussed and we will refer you out for this can be done.
Dental Exam Reviews
"I had my very first appointment with the Weller Dental team today and could not have had a better experience. I feel great and am confident in my prevention and overall dental plan. Absolutely great staff of people!"
- B.D. /
Google /
Jan 26, 2022
"A big Thank You to the Weller Dental team! I have had numerous dental issues all my adult life, and several bad experiences with dentists. I was referred to Dr. Weller when my previous dentist passed away. It's always a stressful and shame inducing experience for me to open my mouth in a new dental office. For the past three years now, Dr. Weller and his staff have made me feel welcome, and most importantly: comfortable. They immediately went to work on a comprehensive treatment plan for me that addressed my oral health, as well as my cosmetic concerns. Dr. Weller is a skilled dentist, and gets the job done quickly, efficiently, and without any discomfort. Because I have full confidence in Dr. Weller, I just had him restore my smile with veneers and crowns. This takes a lot of skill and artistry. I can't believe what I see in the mirror now! Again, I can't thank Dr. Weller, and his entire staff enough for guiding me through this journey, and I recommend them to anyone in search of quality dental care."
- R.F. /
Google /
Feb 19, 2022
"The whole staff was very professional , friendly and warm. The lady who cleaned, scrapped and deep cleaned my teeth was the best I've ever had. Sincerely Mr Portis"
- R.P. /
Google /
Feb 17, 2022
"Dr. Weller and his staff are great. Everyone is personable, friendly, and knowledgeable. I would be very surprised if anyone had a bad experience there, outside of the normal anxieties many people experience around going to the dentist (which they are also good at calming)."
- D.M. /
Google /
Mar 11, 2022
"Best Dental team near and far! Always willing to accommodate and deliver the top notch dental advice and experience . Dr Weller, Tina, Gianna and everyone at Weller are professional, experts in their field and very pleasant. We are on year 8 anniversary."
- M.E. /
Facebook /
Mar 15, 2022
Previous
Next
Chicago and Hinsdale, IL residents of every age should get a biannual dental examination. Some of the most common issues, such as periodontal disease (the top reason for tooth loss), may not have signs you can see. If issues are noticed early, you will have more treatment options and a better chance at a full recovery. Our team at Weller Dental can talk to you about ways to clean and care for your oral health so that good habits are developed early in life. Dental examinations are also vital for older children as their teeth, gums, and jaw develop.
Your examination will begin with a cursory evaluation of your tongue, teeth, gums, throat, inside your cheeks, roof of your mouth, and other checkpoints. This includes checking for symptoms of oral cancer. Dr. Weller or a member of his team may take digital images and check for abnormal gum tissue. Dr. Weller will evaluate your neck, head, and jaw, including the bite and temporomandibular joints (TMJ). He will then discuss any issues discovered and your treatment options. Dr. Weller will go over any other concerns you may have, prescriptions and supplements you are taking, and if they might affect your dental health by causing tooth decay or dry mouth. Lastly, he will check any restorations you have, such as crowns and dentures, to assess the wear and fit.
How soon you need to return will be based on the results of your exam. If Dr. Weller doesn't find any concerns, then you can follow a regular dental health regimen with flossing and brushing every day, plus biannual dental examinations and several professional cleanings annually at Weller Dental. If Dr. Weller does find anything that needs treatment, procedures can be reviewed and planned. Based upon the information collected Dr. Weller will develop a personalized comprehensive treatment plan to ensure optimal dental health.
Since a dental exam is critical to your health, it's frequently covered by insurance. We can contact your insurance to calculate your coverage and any personal expenses. If you don't have insurance, Weller Dental takes several payments, including medical financing. Dr. Weller and his financial team can work with you to help you afford your dental treatments.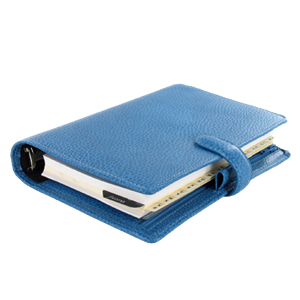 Plan Your Procedure
Average Cost

From

$110

Recovery Time

None

How Long It Takes

30 Minutes

Follow Up Time

1 Year
Contact Us
Ready for a Consultation?
Keeping your mouth healthy means you can't go to the dentist only when something is wrong. You need to seek preventive care. This may save your mouth from problems, plus it can save you a lot of extra money and time. We suggest appointments with Dr. Jeffrey Weller at Weller Dental once a year for a dental exam. This can help you to minimize concerns by treating them in the early stages. We try very hard to make dental visits a pleasant experience for all patients so it's easier to keep yourself healthy. Contact our team in Chicago or Hinsdale, IL to schedule your dental exam.
Related Services