What is Cosmetic Dentistry?
Not everyone is born with a flawless smile or straight, gorgeous teeth. But that doesn't mean you can't achieve your desired look and regain confidence. Cosmetic dentistry offers men and women numerous treatment options.
They can improve your dental health and correct and enhance the appearance of cracked, missing, discolored, uneven, and crooked teeth. Cosmetic dentistry can also alter the appearance of your gums by contouring them, so they are in better symmetry with your teeth.
Cosmetic dentistry generally involves any procedure that alters the appearance of your teeth, gums, bite, or smile. This branch of dentistry typically deals with aesthetics, including:
Teeth Whitening – The most common dental procedure to deal with discolored or stained teeth. Read more here.

Porcelain Veneers – A porcelain layer is applied to give your stained or uneven teeth the perfect look and shape.

Bonding – Applying tooth-colored resin to reshape chipped, discolored, crooked, malformed, or uneven teeth.

Dental Implants – Forming a secure foundation for tooth implants.

Invisalign – Teeth straightening with the help of transparent or 'invisible' braces

Total Mouth Rejuvenation – Restores the aesthetic appearance of the smile, as well as reconstructs the teeth and occlusion (bite) for functional and medical reasons.

Smile Recontouring – Soft tissue contouring reshapes the soft tissue with a special laser for long, slender, and more beautiful teeth in just one visit. To learn more click here.
Whether you need a single tooth corrected or a complete smile makeover, we've got you covered. Dr. Jeffrey Weller is experienced and has an artistic eye for creating a beautiful smile you will be proud of. At your private consultation appointment, Dr. Weller will create a personalized treatment plan for you.
Why our cosmetic Dentist?
Weller Dental is a leading cosmetic dentistry practice in Chicago. Dr. Weller and our team of experienced dental professionals have helped many people enhance their looks with a new smile. Whether it is size, shape, color, or alignment, we have the technology, experience, and treatments to attain the stunning smile you have always wanted.
When you visit Weller Dental, you will notice firsthand the difference our professional, warm atmosphere can make to your overall experience. Our cosmetic dentist is the first choice of many in Chicago because:
We offer personalized attention.

We take the time to understand your needs to provide satisfying results.

Dr. Weller, our cosmetic dentist in Chicago and Hinsdale, is well-respected for his knowledge in aesthetics and dental care skills.

We have invested in cutting-edge dental technology keeping your comfort and safety in mind.

We are realistic in our approach to cosmetic dental treatments—we will tell you what can or cannot be done.
Cosmetic dentistry can be life-changing, and at Weller Dental, we take great pride in personally helping transform the look and confidence of our patients.
Cosmetic Dentistry Reviews
"I tend to be critical and skeptical. I wish I would have gone to Dr Weller sooner. He has higher standards than I. I am so pleased with his work. He is not there to sell, flatter or entertain, but to make your teeth most beautiful and functional."
- A.R. /
Google /
Feb 18, 2022
"I tend to be critical and skeptical. I wish I would have gone to Dr Weller sooner. He has higher standards than I. I am so pleased with his work. He is not there to sell, flatter or entertain, but to make your teeth most beautiful and functional."
- A.R. /
Google /
Feb 19, 2022
"A big Thank You to the Weller Dental team! I have had numerous dental issues all my adult life, and several bad experiences with dentists. I was referred to Dr. Weller when my previous dentist passed away. It's always a stressful and shame inducing experience for me to open my mouth in a new dental office. For the past three years now, Dr. Weller and his staff have made me feel welcome, and most importantly: comfortable. They immediately went to work on a comprehensive treatment plan for me that addressed my oral health, as well as my cosmetic concerns. Dr. Weller is a skilled dentist, and gets the job done quickly, efficiently, and without any discomfort. Because I have full confidence in Dr. Weller, I just had him restore my smile with veneers and crowns. This takes a lot of skill and artistry. I can't believe what I see in the mirror now! Again, I can't thank Dr. Weller, and his entire staff enough for guiding me through this journey, and I recommend them to anyone in search of quality dental care."
- R.F. /
Google /
Feb 19, 2022
"Ursula is the best"
- R.G. /
Google /
Mar 31, 2022
"Best dental office in Chicago!  I have been a patient for 20 years and always happy."
- M.E. /
Yelp /
Jun 06, 2022
Previous
Next
Cosmetic treatments may help if you would like to improve or repair your smile. Cosmetic procedures may address issues such as discoloration of the teeth, damaged, crooked, or missing teeth, or a gummy smile. Generally, several cosmetic treatments can be done together to give you more dramatic results.
If needed, we can also provide bridges and crowns in your treatment plan to enhance your smile further. Before you consider cosmetic procedures, you need to be in good oral condition to prevent future issues such as ongoing decay, tooth sensitivity, or gum disease.
We thoroughly examine any issues that need to be addressed first, then create a cosmetic treatment plan to attain that gorgeous smile!
During your consultation with Dr. Weller, he checks the state of your gums and teeth to decide if your mouth is strong enough for cosmetic dentistry treatments. After this, he talks with you to create a personalized treatment plan that focuses on your smile goals.
After you develop a plan, Dr. Weller explains your next steps and schedules your treatments. Certain services, such as whitening, bonding, and contouring, can be completed in one or two appointments. Other treatments, such as veneers, restorations, or teeth straightening, will take a few visits.
During your cosmetic treatment procedures, Dr. Weller and the staff inform you and explain any follow-up instructions and suggestions. Careful protocols are provided during the duration of your treatments and after treatment has been completed.
An excellent at-home dental hygiene regimen with frequent flossing and brushing will help keep your teeth healthy and clean. We recommend regular check-up appointments at Weller Dental for cleanings and dental exams to help keep your teeth healthy and maintain the appearance of your new smile. Dr. Weller will discuss appointment frequency with you so you can get on a routine maintenance schedule.
Total costs for cosmetic procedures will depend on what services you receive. Generally, not all cosmetic services are covered by dental insurance policies; however, some are covered, depending on the type of treatment.
We consult with your insurance provider to determine what procedures might be partially covered and the out-of-pocket expenses you will incur before you undergo any services.
In your initial consultation, we will explain the fees of your treatment plan in detail. One of our friendly team members can provide you with more information about payment options and possible financing.
What procedures are a part of cosmetic dentistry?
Cosmetic dentistry can encompass multiple procedures, including:
Laser gum contouring

Full-mouth reconstruction

Porcelain veneers

Smile Makeover

ICON white spot treatment

Teeth whitening
How do I know which cosmetic dentistry treatment is for me?
The treatment that is right for you will depend on your smile's current condition and your desired results. In some cases, Dr. Weller recommends treatments to enhance the appearance and restore the functionality of your smile. Please schedule a consultation with our team to learn which cosmetic dental treatments are ideal for you.
Can multiple cosmetic dentistry treatments be combined?
Yes. At Weller Dental, your optimal cosmetic dentistry treatment plan may consist of more than one procedure. During your initial consultation, our dental team will create a personalized treatment plan that is best for your smile needs.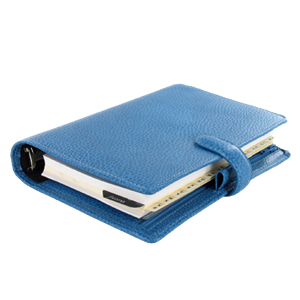 Plan Your Procedure
Average Cost

From

$1,600

Recovery Time

3 Hours

How Long It Takes

1 - 5 Hours

Follow Up Time

3 Weeks
Contact Us
READY FOR COSMETIC DENTISTRY IN CHICAGO OR HINSDALE?
Suppose you are ready to transform your smile and learn more about cosmetic dental treatment options. In that case, we recommend contacting Weller Dental in Hinsdale, IL, or Chicago, IL, to schedule your consultation. With numerous options available, Dr. Weller and our team of seasoned professionals can give you the beautiful, confident smile you desire.
Related Procedures
Related Posts