The soft tissue (gum) is the frame for beautiful teeth. If the soft tissue frame is not shaped properly or covers too much of the teeth you will not have the beautiful smile you desire. If your smile looks "gummy" this is often the result of too much of your tooth being covered by excessive gum tissue. Soft tissue (gum) contouring allows our dentists to reshape the soft tissue with a special laser in one visit. At Weller Dental, gum contouring will improve your smile by eliminating the extra soft tissue and showing more of your teeth. Also referred to as "gum sculpting", this can not only create a more attractive smile, but it could also improve your dental and periodontal health by eliminating places where bacteria often accumulates. This reduces your risk of developing periodontal disease, cavities, and infections. If you are showing more gum than teeth and ready to transform your teeth so they appear longer and slender, we invite you to make an appointment with cosmetic dentist Dr. Jeffrey Weller at our office in Chicago or Hinsdale, IL to get more information about gum contouring and sculpting.
Reviews
"Ursula is the best"
- R.G. /
Google /
Mar 31, 2022
"Best Dental team near and far! Always willing to accommodate and deliver the top notch dental advice and experience . Dr Weller, Tina, Gianna and everyone at Weller are professional, experts in their field and very pleasant. We are on year 8 anniversary."
- M.E. /
Facebook /
Mar 15, 2022
"Dr. Weller and his staff are great. Everyone is personable, friendly, and knowledgeable. I would be very surprised if anyone had a bad experience there, outside of the normal anxieties many people experience around going to the dentist (which they are also good at calming)."
- D.M. /
Google /
Mar 11, 2022
"I tend to be critical and skeptical. I wish I would have gone to Dr Weller sooner. He has higher standards than I. I am so pleased with his work. He is not there to sell, flatter or entertain, but to make your teeth most beautiful and functional."
- A.R. /
Google /
Feb 19, 2022
"A big Thank You to the Weller Dental team! I have had numerous dental issues all my adult life, and several bad experiences with dentists. I was referred to Dr. Weller when my previous dentist passed away. It's always a stressful and shame inducing experience for me to open my mouth in a new dental office. For the past three years now, Dr. Weller and his staff have made me feel welcome, and most importantly: comfortable. They immediately went to work on a comprehensive treatment plan for me that addressed my oral health, as well as my cosmetic concerns. Dr. Weller is a skilled dentist, and gets the job done quickly, efficiently, and without any discomfort. Because I have full confidence in Dr. Weller, I just had him restore my smile with veneers and crowns. This takes a lot of skill and artistry. I can't believe what I see in the mirror now! Again, I can't thank Dr. Weller, and his entire staff enough for guiding me through this journey, and I recommend them to anyone in search of quality dental care."
- R.F. /
Google /
Feb 19, 2022
Previous
Next
am I a Candidate for Contourin
Sculpting the gums may give you a more attractive smile while also helping to improve your oral health. You could be a good candidate for gum contouring and sculpting if you would like to enhance your smile by treating a "gummy" look. When your gums are low, gum sculpting can help create a higher, more even gum line. This treatment is also ideal if you have a tooth that appears smaller than other teeth in your smile line
A few common conditions that detract from the teeth are:
Unsymmetrical gum tissue
Misshapen contours around the teeth
Bulky or too much gum making the teeth look short ("The Gummy Smile")
If you have a smile that bothers you because of the gums alone, laser gum soft tissue contouring may be the appropriate treatment for you.
Gum sculpting or contouring is performed in our office using a numbing agent so that our patients are comfortable during the treatment. To prepare you for the treatment, your gums and teeth will be professionally cleaned and dried. Dr. Weller will then use a special laser to eliminate excess gum tissue and sculpt a beautiful, balanced gumline. The laser removes the soft tissue while minimalizing disruption to nearby tissue throughout the process. The laser is very targeted and safe and under the experienced hands of Dr. Weller, will reshape your soft tissue in a safe and healthy manner. Once your gums are sculpted, Dr. Weller will rinse your teeth and gums so you can enjoy your results. Generally, gum sculpting can be accomplished with just one easy appointment.
Once your procedure is complete, Dr. Weller will explain proper home care instructions and a protocol to follow so that your gums heal effectively. Your gums might be slightly irritated for up to a few days; however, if you follow a good oral care routine at home of daily flossing and brushing, your gum tissue will soon return to normal. Our patients love the outcomes this cosmetic treatment delivers because the results, while subtle, can dramatically improve one's smile.
Gum contouring is considered a cosmetic procedure, so it isn't generally covered by dental insurance policies. However, if periodontal disease is the result of excessive gum tissue, some providers may cover a portion of the expense. At Weller Dental, we will consult with your insurance company and discuss fees, coverage, and various payment options that may be available to you.
Are the results of laser gum contouring permanent?
Yes. Your results from laser gum contouring are permanent. Any excess gum tissue that was removed during the procedure will not grow back.
Is laser gum contouring painful?
Prior to your laser gum contouring procedure, your mouth will be thoroughly numbed to help you remain as comfortable as possible. If you have any anxieties or worries about your treatment, please let our dental team know so we can take extra precautions. Our goal is to provide the most comfortable and effective treatment possible.
How long does it take the gums to heal after laser gum contouring?
While the healing times can vary from patient to patient, many patients notice optimal recovery within a few weeks. Our team at Weller Dental can provide the necessary aftercare instructions to ensure that you heal accurately. You may also attend follow-up appointments to have your recovery process evaluated.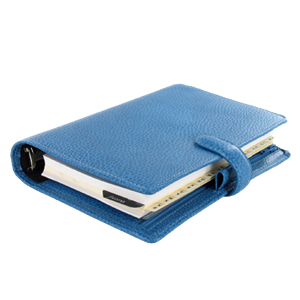 Plan Your Procedure
Average Cost

From

$250

Recovery Time

2 Hours

How Long It Takes

30 Mins - 1 Hour

Follow Up Time

1 Week
Contact Us
Ready for a Consultation?
Contouring your gums at Weller Dental is a popular treatment for several reasons — it will improve the appearance of your smile and it can reduce your chances of getting an oral infection. If you would like to see a more beautiful smile or have better oral health, gum sculpting might be a great treatment for you. To get more information about this treatment, contact our office in Chicago or Hinsdale, IL to make your appointment with Dr. Weller.
Related Posts