Well-aligned, straight teeth aren't just beautiful, they are also more comfortable and healthier. The emphasis on having a beautiful and healthy smile is prompting more adults to consider utilizing orthodontics to straighten their teeth. There are several good reasons for investing in a restored, straighter smile. Uneven teeth can affect the ability to bite and chew, and crooked teeth often result in unhealthy gums and teeth. Other health problems, such as a clicking jaw, can also result from teeth not being in correct alignment. This is why dentist Dr. Jeffrey Weller is happy to provide advanced Invisalign — clear, removable aligners for his patients in Chicago and Hinsdale, IL. Made custom to fit your teeth and your unique goals, Invisalign is more comfortable and attractive than metal orthodontics because they may be taken out to make eating and cleaning your teeth easier. If you're interested in having healthier teeth with advanced Invisalign technology, make an appointment at Weller Dental to get more information from Dr. Weller, Dr. Burns and our staff.
Invisalign® Reviews
"Dr. Weller and his staff provide superb service and outcomes. It's been 11 months that I've had my Invisalign and I've already seen dramatic results. My teeth are well spaced and I can now floss easily. My dental hygiene and habits have improved 100%!"
- Anonymous /
Healthgrades /
May 08, 2018
"I have been going to Dr Weller for 12 years about 2 years ago I finally wanted to address my smile. Dr Weller suggested straightening my teeth with invisalign first so that he would be able to be conservative with veneers which I was extremely happy about. I wore invisalign for 9 months and then had 8 porcelain veneers done. MY SMILE IS AMAZING. I am a triplet and now my sisters can't help but compliment my smile and they want Dr Weller to take care of them. I would highly recommend Dr Weller he is an artist, he is caring and most of all gave me a result that is beautiful and natural. Thank you Dr Weller."
- J /
Dr. Oogle /
Feb 17, 2010
"I've been going to Dr. Weller for a few years now and he's fantastic! I trust Dr. Weller completely with my dental health. You can talk to him about any concern (for me: gum grafting, orthodontics, cosmetic) and know that you're getting the best care and advice, whether he performs the work himself or refers you to a specialist that he trusts.  My dental hygienist, Jackie is truly amazing, too!!! She is so friendly, upbeat and makes you feel right at home.  Not much more I can ask for from a dental office. Thank you!"
- V.B. /
Yelp /
Jan 29, 2018
"Dr. Weller and his team are OUTSTANDING. After deciding to invest in a brighter smile, I interviewed four cosmetic dentists in Chicago and did a lot of research to make sure I was basing my assessment of each dentist's capabilities on the appropriate criteria. At the conclusion of my search, I was relatively comfortable with the qualifications of three, but confident about only one. Dr. Weller was fantastic. He listened carefully to understand what was important to me. He explained everything and added an important dimension to my understanding of the desired outcome - the dental health benefits, as well as the cosmetic improvement.  My bite is now realigned, my teeth are bright but natural, my smile is...well, judge for yourself. I would not have otherwise posted a picture to my profile, but this is the best way I know to offer proof. Dr. W's team of professionals is wonderful. The entire staff is patient-focused and totally responsive.  It was a very satisfying experience and one I am happy to YELP."
- K.P. /
Yelp /
Nov 11, 2009
"Hands down, the most professional, talented and informative dentist!  I began going to Dr. Weller when I moved to Chicago about 12 years ago. While working in beauty industry, I was referred by many of his very satisfied, high profile and attractive patients raving that he was "the best"... And I  must agree!  His office is like a spa & the staff are extremly welcoming as you sip your lemon water or coffee that's graciously provided.  You are never waitng long as he doesn't over book clients & he takes time to answer questions in his kind and cheerful manner.  The parking lot is also conveniently attached to the his office building, which I love.     Over the years Dr. Weller has transformed my teeth from very pretty to perfection!  I cannot stop smiling!  His work is superior.  I had all the metal fillings replaced (which has helped my migraines become less chronic),  invisalign & most recently some porcelein veneers on my upper teeth (as a teen, my orthodontist over-filed them too straight across).  With a keen artist eye, Dr. Weller has given my teeth a more rounded, youthful & natural appearance!  I couldn't be more pleased!  The process was painless and the outcome is beautiful & worth every penny!   If you are interested in having a million dollar smile, by an amazing dentist, with a friendly staff, in a lovely spa-like office... then Dr. Weller is your best choice!"
- R.G. /
Yelp /
Feb 23, 2012
Previous
Next
There are multiple factors that may affect the alignment of your teeth: if you sucked your thumb, genetics, missing a tooth or teeth, and a physical trauma to your face. If your teeth are misaligned, it may cause additional oral health concerns, such as a bad bite (dental malocclusion), uneven wear on the enamel, difficulty chewing and speaking, plus jaw pain and toothaches. If Dr. Weller or Dr. Burns, finds one of these concerns during a dental examination, they can suggest an orthodontic procedure like Invisalign.
An Invisalign treatment is ideal for anyone who would like straighter, healthier teeth minus the hassle, pain, and look of braces. Even though the aligners should remain in the mouth the majority of the day, your aligners may be removed for cleaning your teeth and eating, plus for special occasions and physical activities. Much less obvious than traditional orthodontics that poke and cut the inside of your cheeks, your family and friends will probably not even realize that you're wearing your Invisalign aligners.
Invisalign treatment consists of a series of clear removable plastic aligners (trays) that you change out about every two weeks. Each aligner progressively moves your teeth into a more aesthetically pleasing position. The initial Invisalign aligners will be made with impressions at Weller Dental. When they are ready, you will come back to receive your initial trays with instructions from Dr. Weller. You should keep your aligners in for at least 20 hours every day for your treatment to work effectively, ideally taking them out only for cleaning and eating. In time, you'll move on to your next set of aligning trays as they carefully shift your teeth closer to proper alignment. You need to have appointments around every 6 – 8 weeks at Weller Dental to have your aligning trays evaluated and receive new aligners. How long you need to use the Invisalign system will differ considering the initial condition of your teeth and your goals; however, many patients need to wear trays for around a year.
As soon as you've made it to your goals, it is vital to prevent your teeth from shifting into their original position. Vivera retainers by Invisalign are created using the same materials to keep your teeth in position once your Invisalign treatment is done. Every retainer is made custom at the Invisalign dental lab based on impressions taken after your orthodontic treatment is done. Dr. Weller will discuss with you how long to wear your retainer, as well as how to clean it after it is sent from the laboratory. Dr. Weller will keep watching the alignment of your teeth and bite during your dental examinations to make sure your teeth stay in their new place.
Many of our patients find that part of their treatment cost is paid for by insurance. Our team can determine your coverage and figure out your remaining fees. Weller Dental offers many forms of payment if you are not using insurance. At your Invisalign consultation, Dr. Weller will talk about how much your treatment may cost and how our office can help to make your Invisalign treatment fit into your budget with payment plans and medical financing.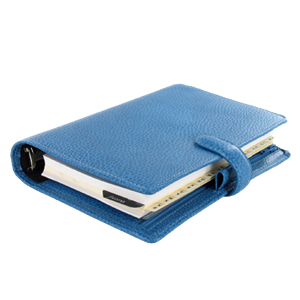 Plan Your Procedure
Average Cost

From

$2,500

Recovery Time

None

How Long It Takes

1 Hour

Follow Up Time

2 - 3 Weeks
Contact Us
Ready for a Consultation?
If you are wanting healthier, straighter teeth without the problems and discomfort associated with metal braces, make an appointment with Dr. Weller to get more information on advanced teeth straightening with the Invisalign system. He will create your personalized Invisalign plan during your consultation at Weller Dental and help start you on the journey to a great smile.
Related Procedures
Related Posts