About Tooth-Colored Fillings
Dental cavities are a common problem that develops when bacteria eats away at your enamel. Previously, cavities were treated with an amalgam material, a mixture of metals including mercury or silver. We now know that these fillings don't fuse fully with the enamel and the mercury may be hazardous to your general health. They can also expand and cause the tooth to crack, especially for larger fillings. In addition, when you smile big and see silver fillings, it can often be an unappealing appearance for the simple fact that silver fillings are a sign of dental work performed in previous years.
At Weller Dental in Chicago and Hinsdale, IL, dentist Dr. Jeffrey Weller uses tooth-colored fillings made with a composite resin to fill cavities and protect the tooth. Dr. Weller can also take out metal fillings and apply composite resin fillings for a more reliable and more attractive treatment for cavities. Tooth-colored fillings not only create a healthier tooth, they also create a more appealing smile for our patients.
Why Replace Silver Fillings?
When an amalgam filling (silver filling) breaks or shows signs of deterioration, Dr. Weller recommends removing the old filling and any unhealthy tooth structure and restoring the tooth with a resin filling, onlay, or crown, depending on the size of the filling and condition of the tooth. Amalgam fillings often wear down, over time, and begin to break away from the tooth. When this happens, the tooth is no longer sealed or protected from decay. Cavities often form in these spaces due to the food and bacteria that can become trapped. Replacing the worn or broken fillings will not only improve the aesthetics of the tooth, but also the strength and health.
Tooth-Colored Fillings Reviews
"I recently had a filling done by Dr Weller's associate and she was fabulous! I'm so grateful to be able to come here and receive such excellent care. Thank you !"
- B. /
Healthgrades /
Jun 30, 2023
"Although I was nervous to have my treatment done, Dr. Sultan, Ursula, and Jamie made me feel comfortable. They provided stellar reassurance and quality service. Dr. Sultan was even kind enough to stay in the operatory room for 15 minutes with me post procedure to ease my anxiety over the lingering numbness. Highly recommend for those seeking a new dentist in the area, or just simply want an office filled with great people."
- S.D. /
Google /
Jun 20, 2023
"Love everyone at this office and the care I receive. I always feel so well taken care of."
- L.B. /
Google /
Jul 07, 2023
"All of the staff were professional, friendly and compassionate people. The Dentist had excellent bedside manner."
- N.D. /
Google /
Aug 31, 2023
"Highly recommended! Great people!"
- J.L. /
Google /
Apr 14, 2023
Previous
Next
Composite resin tooth-colored fillings typically seal the area of decay in the enamel of the tooth once it's been cleaned and removed by Dr. Weller. Composite resin is a useful material that may be used to correct other concerns with your teeth, such as chips or wear on the enamel by bruxism (teeth grinding). Since the material is tinted to blend with your teeth, fillings may be placed on the back and front teeth for a great result. If you have amalgam fillings, talk to Dr. Weller about getting them taken out and re-done with composite resin. There are many benefits to doing this both from an oral health and aesthetic viewpoint.
Receiving a filling with composite resin at Weller Dental is generally a quick treatment. The treatment area will be numbed to help you feel more comfortable. Stronger sedation methods may be considered for any anxieties or fears to keep you relaxed. As soon as the area is numb and you feel ready to begin, the affected enamel can be treated using a special drill that Dr. Weller will choose based upon the location of the cavity and the amount of decay that is present. Once the enamel is cleared away and the area is disinfected, the cavity will be replaced with the composite resin material and hardened. Dr. Weller will smooth the composite resin so it matches your other teeth. After a tooth-colored filling is in place, patients can smile and open wide and every tooth will match and look similar.
You will be able to get back to your day once your tooth-colored filling is complete, but you may notice some sensitivity to cold and hot food and beverages for several days. You can use nonprescription pain medicine to minimize discomfort or inflammation; however, you shouldn't experience any serious problems. Your filling should feel natural and in line with your natural bite. During the last portion of the dental procedure, your dentist will check to see if your filling seems uneven or high. A bite test will be performed so that the teeth feel normal. However, once you are at home, if you still feel like your bite feels uneven, please call our office and we will do a simple test to make sure the bite is even and everything feels normal. Your filling should be cleaned by following a regular home care routine including daily flossing and brushing. When you return for your annual dental examination, Dr. Weller will check your filling to make sure it is healthy.
Composite resin fillings are a standard treatment for dental cavities that are typically covered in part by insurance. A team member will talk to your dental insurance company to understand your coverage so we can calculate your out-of-pocket costs. If you don't have dental insurance, a member of our team will talk about the payment methods we accept at your appointment, plus give you information on medical financing.
Tooth-Colored Fillings FAQ
Will my tooth really look natural after a tooth-colored filling?
Yes, it will. Because the composite resin used in a tooth-colored filling matches the natural color of your tooth, it will be virtually invisible. The only people who will know you've had a filling are you and Dr. Weller.
Are tooth-colored fillings safer than metal fillings?
Traditional metal fillings are still considered safe and effective. However, many doctors consider tooth-colored fillings to be a safer option because they do not contain heavy metals, most notably mercury, which has been linked to certain health risks.
How long does it take to get a tooth-colored filling?
It will depend on how extensive the cavity being treated is. In general, most tooth-colored fillings can be completed in about 45 – 60 minutes. More involved fillings may take longer.
How long will a tooth-colored filling last?
Your oral health will play a large role in how long your tooth-colored filling lasts. Typically, tooth-colored fillings can last up to about ten years before they may need to be replaced.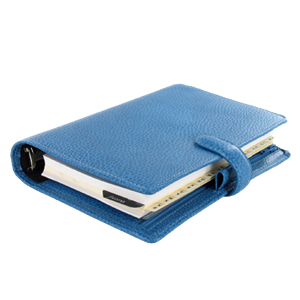 Plan Your Procedure
Average Cost

From

$295

Recovery Time

2 Hours

How Long It Takes

30 Minutes - 1 Hour
Contact Us
Ready for a Consultation?
Cavities in the teeth may begin as a small problem, but it is crucial to have them addressed before they develop into a more expensive concern. At Weller Dental in Chicago and Hinsdale, IL, cavities may be addressed with tooth-colored dental fillings for a gorgeous, healthy smile. Dr. Weller makes sure to match the shade of your teeth so you can have a natural outcome. We invite you to call our Chicago area dental offices to schedule your appointment today.
Related Services
Related Posts