What is Mouth Reconstruction?
Restoration of your entire mouth may enhance the appearance, function, and health of your gums, teeth, and jawbone for easier biting and speaking, along with a more attractive smile. Full-mouth restoration at Weller Dental may contain (but isn't limited to) inlays, onlays, bridges, crowns, porcelain veneers, dental implants, bridges and dentures. Certain restoration treatments may also require a gum or bone graft. As an experienced dentist, Dr. Jeffrey Weller offers full-mouth restoration at his practices in Chicago and Hinsdale, IL that could help reestablish both your oral health and the look of your smile. He will pay attention to your questions and goals prior to making your special full-mouth restoration treatment program. With full mouth reconstruction, Dr. Weller can restore your teeth, gums, and occlusion to optimal health. You'll feel revitalized and have a renewed sense of self-esteem!
Reviews
"It was the best! everyone was so nice, I couldn't have been happier, I will be using Weller dental from now on!"
- S.P. /
Google /
Jun 25, 2021
"Excellent dentist. I have been seeing Dr. Weller for 10 years now. He's great. Did a fantastic job on my veneers."
- J.J. /
Google /
Jun 17, 2021
"The best dentist I have been to by far. It's a scary thing getting four new venire...my front four for that matter. But not only did Dr. Weller do an amazing job but so did the entire staff. From the first starter appointment to the retainer follow up...AMAZING! I have never felt more confident and empowered by my smile. He did a great job and I felt very aware of everything he did. He was very open about choices and what would look good and what may not. 100% recommend for a regular dentist or for venires. To the entire team at Weller Dental THANK YOU! This review is long overdue. -Kate"
- K.R. /
Yelp /
Jun 15, 2021
"I highly recommend Dr. Weller and his excellent staff. Dr. Weller did a great job with my Invisalign. My teeth always feel so amazingly clean after my hygiene appointments. Jackie, Dr. Weller's hygienist, is simply the best! She really cares about her patients and is incredibly skilled, kind and smart. I really appreciate her attention to detail, expertise and excellent work!"
- S.G. /
Google /
May 20, 2021
"Great experience from booking my appointment all the way through the visit and check out! Super clean office, extremely friendly and competent office staff, and Dr Jeff Weller's cheerful attitude and thorough explanations made for a great experience. I will be referring my friends to this practice, they are top notch!"
- A.C. /
Google /
May 16, 2021
Previous
Next
If severe dental problems, due to an accident, a medical condition, a habitual circumstance or dental neglect, are causing you discomfort and/or embarrassment, you may be a candidate for full mouth reconstruction. Sometimes referred to as reconstruction or rehabilitation dentistry, rejuvenation treatment may be necessary, not only to restore the aesthetic appearance of the smile but also to reconstruct the teeth and occlusion (bite) for functional and medical reasons.
If your teeth are worn down, broken or missing, functional problems related to the occlusion, jawbone, and other teeth can occur. Through a comprehensive evaluation including Digital Dental Radiographs, Digital Diagnostic Photos, and Diagnostic Models, Dr. Weller can provide a recommendation for treatment. A combination of cosmetic and restorative dental procedures may be included in the treatment plan.
In addition, you may have dental ailments or even a hereditary disorder like ectodermal dysplasia (teeth that never develop), amelogenesis imperfecta (abnormally small teeth), or dentinogenesis imperfecta (stained or translucent teeth), which require extensive treatment. Dr. Weller might choose to replace older crowns, or just want to enhance your mouth for better comfort or health. In more complex cases, your degraded gums and teeth might have caused a visible facial deformity, like sunken cheeks. Full-mouth reconstruction may revive the whole face once the correct quantity of teeth are in place.
Following a complete examination of your gums, teeth, and jawbone, Dr. Weller might advocate full-mouth reconstruction. Your personalized treatment program will be made depending on the condition of your own teeth, gums, TMJ (temporomandibular) joints, facial muscles, and dental bite. Dr. Weller will discuss your therapy and sedation choices, and his own recommendations during your appointment to make sure your treatment strategy fits your wants and goals. As soon as your treatment program is made, he will discuss exactly what to expect during your full-mouth renovation and schedule your visits for treatment. Most often, a full-mouth reconstruction will require a few visits to Weller Dental. Dr. Weller will schedule your treatments with breaks in between to let you recover until the next step is started.
What is the Recovery Like?
After every treatment in your full-mouth reconstruction therapy program, Dr. Weller will describe what to expect and explain to you how to take care of your mouth. He may write a prescription for antibiotics or pain medicine that needs to be filled prior to your process. You might have some swelling or discomfort following certain processes, such as implant placement that can make it tough to eat, so a soft or liquid food diet might be most appropriate for you. After your full-mouth reconstruction is done, you must keep your oral health with good flossing and brushing at home. Dr. Weller will also suggest dental examinations and cleanings to help maintain your oral health. Throughout your examinations, Dr. Weller can track the health of your own restorations, natural gums, teeth, and jaw.
At your initial consultation, Dr. Weller can produce your own treatment strategy according to your objectives, needs, and budget. He will provide you various choices to make certain that your full-mouth renovation is easy to afford. Weller Dental takes multiple payments, such as medical financing. If you have dental insurance, we will contact your supplier to verify your policy benefits and determine your personal costs.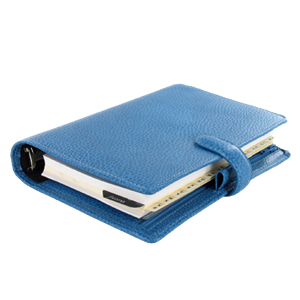 Plan Your Procedure
Recovery Time

4 Hours

How Long It Takes

4 - 6 Hours

Follow Up Time

3 Weeks
Contact Us
Full mouth reconstruction is a procedure process reserved for patients with extensive dental complications. At Weller Dental, our staff is professional and compassionate and we will work with you every step of the way during treatment to produce a healthy, functioning, beautiful smile. When you're seeking answers associated with complex dental issues, turn to the trained and experienced professionals at Weller Dental in Chicago or Hinsdale, IL to deliver the improvements you deserve. We'll get your mouth back to health and help you gain the confidence to show your teeth from all angles.
Related Services
Related Posts