5 Compelling Reasons to Invest in Porcelain Veneers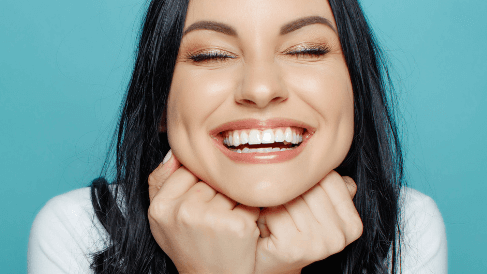 Porcelain Veneer Benefits with Weller Dental in Chicago
When it comes to improving the appearance of your smile, there are several cosmetic dental procedures to choose from. One option that has become increasingly popular in recent years is porcelain veneers. 
These thin, custom, tooth-colored shells are placed over the front surface of your teeth to improve their shape, size, and color. While porcelain veneers cost a bit, many patients find the benefits well worth it. Here are five benefits of porcelain veneers and why they are worth the investment.
#1 They can transform your smile.
The porcelain veneer procedure can completely transform the appearance of your smile . Veneers cover various cosmetic flaws, including chipped, cracked, or stained teeth, gaps, and misshapen teeth. By choosing the right shade and shape, you can achieve a smile that looks like natural teeth and complements your features.
#2 They are long-lasting.
While porcelain veneers are not indestructible, they are designed to be durable and long-lasting. They can last for ten years or longer with proper care and maintenance. It means you can enjoy your beautiful new smile for years without worrying about frequent replacements.
#3 They require minimal tooth preparation.
Unlike some other cosmetic dental procedures, porcelain veneers require only minimal tooth preparation. Dr. Weller removes only a thin layer of enamel from your teeth, allowing the veneers to fit comfortably and securely. This minimally invasive approach helps to preserve as much of your natural tooth structure as possible.
#4 They can improve your self-confidence.
Many people feel self-conscious about their teeth, especially if they have noticeable cosmetic flaws. Dental veneers can help boost confidence by giving you a smile you can be proud of. Feeling good about your appearance makes you more likely to smile, laugh, and engage with others. All these can have a positive impact on your personal and professional life.
#5 They are a versatile cosmetic option.
Porcelain veneers are a versatile cosmetic option that addresses various cosmetic concerns. Whether you have one or two teeth you want to improve, or your entire smile, they are customized to meet your needs. Together with Dr. Weller, you create a treatment plan for your unique concerns and goals.
Get Your Porcelain Veneers in Chicago, IL
If you are considering porcelain veneers, choosing a skilled and experienced cosmetic dentist to perform the procedure is essential. Weller Dental in Chicago, Illinois , is a trusted dental practice specializing in cosmetic and restorative dentistry . The team at Weller Dental has the expertise and experience necessary to help you achieve the beautiful smile of your dreams. They use state-of-the-art technology and techniques to create natural-looking results lasting years.
At Weller Dental, patients can expect personalized care, attention to detail, and a commitment to excellence. Whether you are interested in porcelain veneers , teeth whitening, or another cosmetic dentistry procedure, the team at Weller Dental helps you achieve your goals. Contact them today to schedule a consultation and learn more about how porcelain veneers can improve the appearance of your smile.