The Amazing Impact of a Smile Makeover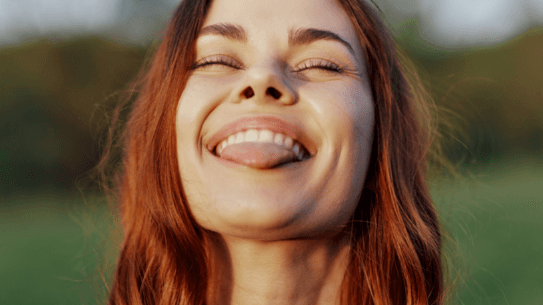 Smile Makeover in Chicago | Weller Dental
Are you happy with what you see in the mirror? Does your smile express the person you are inside? If the answer is "no," a smile makeover might be perfect for you!
Beautifully perfected teeth are the luck of the draw. Most people don't win the genetic lottery with a straight, bright, attractive smile from the get-go. 
And even a great smile can fall prey to dental decay and accidents that leave your teeth gapped, cracked, and stained. As you age, the jaw can get crowded, with overlapping teeth where cavities thrive. The answer to your dental prayers is a smile makeover.
A smile makeover can take any aspect of your smile that you don't like. By choosing and applying a custom treatment plan, we improve your smile into a positive one! If you can dream it, Weller Dental  can provide dental work to help you make that dream a reality!
Is a Smile Makeover Treatment for me?
Good candidates for smile makeover treatments  have good oral hygiene and dental health. Still, they suffer from more than one issue that a dentist can resolve through various cosmetic dental procedures. It is also essential to have realistic expectations about the treatment process. Knowing the benefits and risks involved and how much improvement is likely is crucial.
Some of the procedures offered are:
Porcelain Veneers:  Thin but solid option for more severe chipping and cracking. Veneers may also be considered in more severe tooth discoloration cases that do not respond to whitening procedures. 
Dental Bonding: If you have chipped or cracked teeth, dental bonding can mask minor imperfections and damage, such as chips and cracks, and even change the shape and size of teeth. The bonding material is a tooth-colored composite resin painted directly onto the teeth. 
Teeth Whitening: For very stained and discolored teeth, teeth whitening is a great option and the easiest when it comes to cosmetic dentistry procedures. We bleach out stains to whiten your teeth, making you brighter and younger-looking. At-home treatments do not whiten as much and can damage your soft tissues.
Gum Line Contouring: If gum recession or prominent gums harm the look of your smile, think about having gum contouring. Gum augmentation rebuilds a gum line affected by gum recession. Gum contouring  procedures reduce a "gummy" smile that dominates the teeth.
Tooth replacements: Smile makeovers have options to fill tooth gaps, fix crooked teeth and replace missing teeth. Dental crowns, inlays and onlays, bridges, and dentures are some possibilities. 
Dental implants: Titanium tooth roots that secure the replacement tooth. These treatments look and function just like original teeth, improve the look of your smile, and restore chewing function!
Above are only some of the possible treatments for your smile. They often do much more than fix your smile; many of these treatments also repair damaged teeth and protect them from further damage for better oral health! The most crucial part is that you gain self-confidence and can smile without shame.
Each patient is unique, and their smile should be as well. Dr. Weller will examine your teeth and consult about your smile goals. Specific cosmetic dental treatments will be recommended that address your concerns. 
Schedule a consultation, and get one step closer to that smile you've always wished for.