How to Find the Best Dentist Near Me?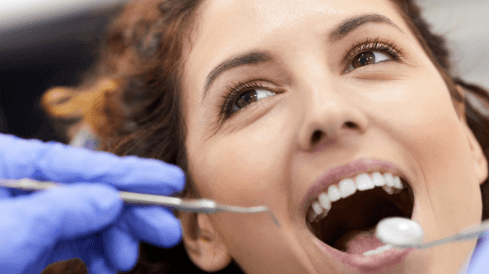 General Dentist in Hinsdale | Weller Dental
So you have decided to find a new dentist for you and your family. Maybe you are new to the area, or your old dentist retired. For whatever reason, finding a new dentist near your home can be a pain. Because of this, we've written down a few tips to make it easier to find the best dentist near you in Hinsdale, IL.
Google Reviews 
These modern days we are busier than ever with work, school, and kid's activities. Having the opportunity to read another's Google review of their experience is invaluable for us. It helps us get an idea of the dentists in our area and make quick decisions without visiting each one.                                                                                                                                                                                                                                                                                   Type 'dentist near me' in Google to see how each dental practice rates in the area of Hinsdale. Most dentists these days will have a website with all the information about each of the services they provide to help you make a decision. 
Recommendations 
Ask your friends, family, and neighbors for their recommendations for dentists in the area. Are they happy? What procedures have they done? Asking someone you know and trust will quickly narrow down your potential candidates.
Credentials & Continued Education
Each dentist must attend dental school and become licensed to work in their specific state. But, don't stop there. Find a dentist with all the qualifications, extensive experience, and one who stays at the forefront of dental technology, methods, and procedures.
Choose a dental practice you know prioritizes continuing education. Knowing this information puts you at ease and strengthens your trust in them.
Location and Atmosphere
The easiest option for families these days is finding a practice conveniently located in your area of Hinsdale. Biannual checkups and exams will be so much more convenient and guarantee that in the case of a dental emergency, you will get immediate help. 
Visit the dental practice to get a sense of the overall feeling. Talk to the staff and ask about all your concerns. Everyone should feel welcomed and at ease to help eliminate anxiety and instill good habits.
Insurance and Financing 
We highly recommend ensuring they accept your insurance or offer financing options when choosing a dentist. It is imperative to find a dental practice that can be flexible in meeting your changing financial needs. 
The top priority for uninsured patients is choosing a practice that provides out-of-pocket prices, package deals, or payment plans.
Comprehensive Dental Procedures
Depending on each dentist, services and specialties can vary from one practice to another. The primary procedures you will require are general exams and professional dental cleanings. Do you anticipate needing or wanting other procedures like root canals, dental implants, or cosmetic dental care procedure s like teeth whitening ? Ensure the dentist performs all of them so you don't have to look for another dentist in the future.
Call Weller Dental, Dentist Near Me in Hinsdale, IL
Once you've followed the steps above for finding the 'best dentist near me,' the next step is to schedule an appointment. Give Weller Dental  a call; you never know -- we may be the perfect fit for you and your family.