Take Control of Your Oral Health with Routine Dental Cleanings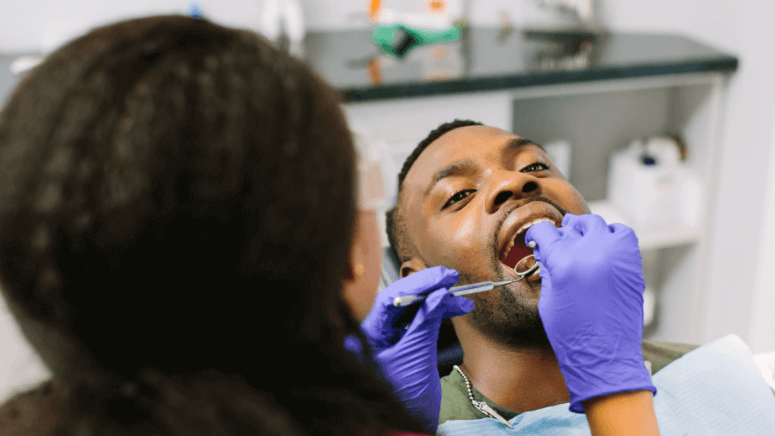 There's no question that regular visits to the dentist are critical for preserving and protecting the health of your teeth, gums, and other oral structures —and dental cleanings are an important part of that. While brushing and flossing at home is certainly important, there are specialized tools and techniques used during an in-office cleaning that help to remove plaque buildup and address other issues that are challenging or even impossible to tackle on your own. At Weller Dental, Hinsdale, IL, dentist Dr. Jeffrey A. Weller and our caring team of experienced dental hygienists are dedicated to helping you maintain a beautiful, comfortable, healthy smile with routine dental exams and cleanings. Discover more about why dental cleanings are essential below.
What happens during an in-office dental cleaning?
During your professional dental cleaning, one of our skilled hygienists will gently but effectively remove plaque and tartar from each tooth using handheld scaling instruments. This is helpful for preventing and reducing the buildup that is responsible for cavities, decay, halitosis (bad breath), and other dental and oral conditions. Your teeth will be carefully flossed and polished, and the specialized Prophy jet will then be used to remove stains and brighten up your smile. In many cases, Dr. Weller may recommend a fluoride treatment to further protect your teeth, and if needed, updated dental x-rays may be performed as part of your visit.
How often do I need to have my teeth cleaned?
Even if your teeth seem relatively healthy and you're satisfied with their appearance, there could be developing issues that aren't apparent on the surface. By sticking to your regular cleaning schedule — which is typically twice a year for the average patient — we can often identify these issues and address them before they become more serious. This may include:
Periodontal disease (gum disease)
Gingivitis
Cavities
Decay
Infection
Worsening halitosis
Receding gums
In some cases, patients may require dental cleanings and exams more often than twice a year, particularly when they have known periodontal disease or when they have porcelain restorations that may need more specialized care. Throughout your course of care at Weller Dental, we will closely monitor your dental health, treatment progress for any identified conditions, and your overall oral health integrity and make recommendations on the most appropriate frequency of dental cleanings and exams for you.
How should I prepare for my dental cleaning?
Ahead of your upcoming dental cleaning, be sure you have your updated insurance card and a list of any questions or changes to your dental health you'd like to discuss. If you are coming straight from work, school, or an activity and are unable to brush your teeth right before your appointment, that is okay. While most patients do not find dental cleanings uncomfortable, if you experience sensitivity or discomfort with cleanings, Dr. Weller may recommend that you take an over-the-counter pain reliever ahead of your cleaning. If you have any other questions about what to do before your dental cleaning, don't hesitate to call us.
Protect the health and function of your teeth with regular dental cleanings in Hinsdale, IL
Once you begin to develop dental and oral health issues, they can progress quickly and lead to a host of disruptive, painful, and serious complications — especially if they're not caught early. To learn more about the critical importance of regular dental cleanings for oral and dental health, call Weller Dental to schedule your Hinsdale, IL, dental cleaning and exam with Dr. Jeffrey A. Weller today.