Tips to find the right cosmetic dentist in the Chicago area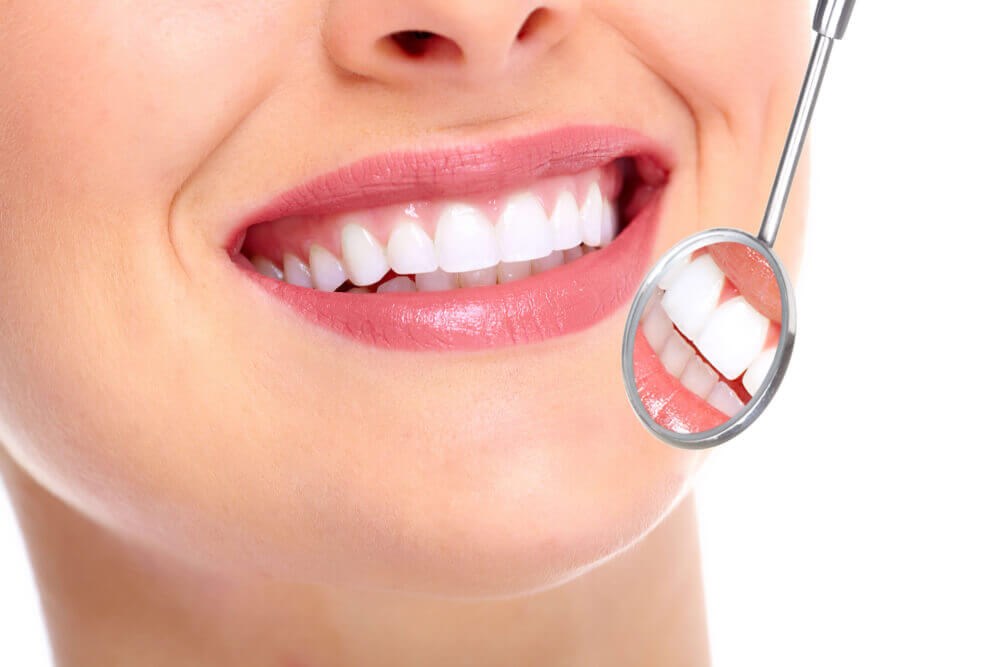 Are you ready to get a Hollywood-ready smile? Then it's time to start looking for a cosmetic dentist in Chicago that will perform your smile makeover. Unlike a general dentist who helps with your oral health, a cosmetic dentist focuses on improving the appearance of your smile. This is typically done with cosmetic procedures like professional teeth whitening, veneers, and laser gum contouring. If your current dentist doesn't offer cosmetic treatments or you don't have a regular dentist, let us help you find the right Chicago area cosmetic dentist to perform your smile makeover with these tips to narrow down your search:
Location and hours
You'll find the physical address and hours of operation online for most cosmetic dentists in the Chicago area. You should consider whether their location and schedule work for you. Do you want a dentist that's right in your neighborhood or would you be willing to travel a little further for the right cosmetic dentist? Will you be going to their office from your home, office, or school? Depending on the cosmetic treatment you choose or need in order to get the look you want, more than one visit to the dental practice may be needed.
Recommendations and reviews
Your family and friends are a great resource that you know you can trust. If anyone you know in the Chicago area has seen a cosmetic dentist, ask who they saw, how much they liked the dentist, and if they like their results. Online reviews can also be helpful, but it's important to remember that anonymous sources may not be trustworthy. A bad review based on one person's experience doesn't mean you won't like that dentist. It also doesn't mean they won't do fantastic work. Likewise, a lot of great reviews don't necessarily mean that you will also love that dentist. Consider other factors when reading reviews like the cleanliness of the practice, the ease of scheduling an appointment, the personality of the dentist and staff, and modern equipment.
Education and training
Once you have chosen a few potential dentists, the next step is to compare their education and training. A biography should be easily accessible on their website. Take a look at the dental school they attended and make sure it is a reputable college or university. One of the main differences between a general dentist and cosmetic dentist is continuing education. There is currently not a specific program or degree in cosmetic dentistry, so once a dentist obtains their doctorate of dental medicine (DMD) or doctorate of dental surgery (DDS), they will need to learn about the procedures and equipment of cosmetic dentistry through professional organizations and seminars. A good cosmetic dentist will devote time to learning about state-of-the-art tools and techniques every year so they can offer better cosmetic dentistry procedures to their patients.
The right cosmetic treatments
If you have a specific cosmetic treatment in mind (for example, laser teeth whitening or porcelain veneers), check to see if the practice offers it before you schedule a consultation. If you're not sure what you want, look for a cosmetic dentist who offers a wide range of procedures. During your consultation, a good cosmetic dentist will listen to your concerns and goals before recommending the treatments for your smile makeover.
Advanced technology and techniques
While you're looking at the cosmetic treatments a practice offers, read about the techniques and technology they are using. A good cosmetic dentist in the Chicago area should be using state-of-the-art equipment and most effective treatment methods. Look to see if the practice uses laser gum sculpting and laser teeth whitening. Using old, out-of-date equipment indicates that a dentist is not putting the time or money into keeping their practice modern and efficient.
Before and after photos
While you are on their website checking the treatments offered and the dentist's training, be sure to look for a photo gallery. Before and after photos of smile makeover can tell you a lot about the skills of a cosmetic dentist. Check to see what concerns were addressed and what treatments were selected. Think about how much you like the results and if they look natural.
Schedule a consultation
After you've found a couple of cosmetic dentists using the previous tips, you can schedule consultations to make your final decision. Contact each practice on your list and ask to schedule a smile makeover consultation. In these meetings, you should consider the friendliness of the staff, the cleanliness of the practice, and if you are seen on time. During your consultation with the cosmetic dentist, tell them about your concerns and goals so they can help create your smile makeover plan. If it's important to you, ask what payment methods they accept and if they offer financing. Use these in-person consultation to make your final decision on which Chicago area cosmetic dentist is right for your smile makeover.
Start your smile makeover
We may be a little biased, but we think with offices in Chicago and Hinsdale, IL offering a wide range of cosmetic dentistry procedures, Weller Dental is a great choice for a smile makeover. Dr. Jeffrey Weller and his team have the skill and experience to give you a custom treatment plans that transforms your smile and boosts your confidence. Whether you're interested in teeth whitening, porcelain veneers, or other cosmetic treatments, Weller Dental will listen to your concerns and goals during your consultation before crafting a smile makeover plan that will deliver your best results. We hope you'll add us to your short list of Chicago area cosmetic dentists to visit for a consultation so we get to meet you soon!