What is Sedation Dentistry?
If you have not been maintaining your oral health due to anxiety about the dentist, then you may be a good fit for nitrous oxide sedation at Weller Dental. Our facilities in Chicago and Hinsdale, IL provide nitrous oxide sedation for complex dental procedures and to comfort individuals with dental fears and anxieties during normal checkups and exams. Nitrous oxide (N2O) gas is a simple sedation option that may help you relax safely during your dental procedure. Also called laughing gas, nitrous oxide sedation is offered by dentist Dr. Jeffrey Weller to keep you awake while being completely relaxed. Set up a consultation with Dr. Weller for more information on the use of sedation methods like N2O during your dental visits.
Reviews
"It was the best! everyone was so nice, I couldn't have been happier, I will be using Weller dental from now on!"
- S.P. /
Google /
Jun 25, 2021
"Excellent dentist. I have been seeing Dr. Weller for 10 years now. He's great. Did a fantastic job on my veneers."
- J.J. /
Google /
Jun 17, 2021
"The best dentist I have been to by far. It's a scary thing getting four new venire...my front four for that matter. But not only did Dr. Weller do an amazing job but so did the entire staff. From the first starter appointment to the retainer follow up...AMAZING! I have never felt more confident and empowered by my smile. He did a great job and I felt very aware of everything he did. He was very open about choices and what would look good and what may not. 100% recommend for a regular dentist or for venires. To the entire team at Weller Dental THANK YOU! This review is long overdue. -Kate"
- K.R. /
Yelp /
Jun 15, 2021
"I highly recommend Dr. Weller and his excellent staff. Dr. Weller did a great job with my Invisalign. My teeth always feel so amazingly clean after my hygiene appointments. Jackie, Dr. Weller's hygienist, is simply the best! She really cares about her patients and is incredibly skilled, kind and smart. I really appreciate her attention to detail, expertise and excellent work!"
- S.G. /
Google /
May 20, 2021
"Great experience from booking my appointment all the way through the visit and check out! Super clean office, extremely friendly and competent office staff, and Dr Jeff Weller's cheerful attitude and thorough explanations made for a great experience. I will be referring my friends to this practice, they are top notch!"
- A.C. /
Google /
May 16, 2021
Previous
Next
Am I A Candidate for Sedation?
Prior to recommending the use of nitrous oxide, Dr. Weller will assess your concerns, current medications, and medical history to be sure that nitrous oxide gas is indeed a good fit for you. Nitrous oxide sedation can be utilized for complex or short procedures paired with a local anesthesia to help decrease potential pain. It can also be used to address fear or anxieties towards dental work that may be preventing you from keeping your regular dental appointments. Nitrous oxide gas may not be a good choice if you have extreme phobias, trouble breathing through your nose, COPD, or other similar health concerns.
Before the procedure is initiated, the N2O will be administered to you via a mask. As you take in the gas, it will act quickly and begin taking effect. Dr. Weller or another member of his staff will observe your response to the gas as well as your vitals, and adjust the amount as required during the appointment so you stay at ease. You could notice a tingling sensation in your outer extremities, and a feeling of well-being, warmth, and euphoria as the N2O begins to take effect. Nitrous oxide is usually used in conjunction with a local anesthetic like lidocaine. When the procedure is complete, the gas is shut off and the effects being to fade immediately.
Recovery from nitrous oxide sedation is typically immediate because the medication is eliminated from the body in under five minutes. You will be ready to operate a vehicle and return to your daily activities as soon as you leave our facility. Side effects are not common following sedation but do not hesitate to call our team if you have any side effects that last longer than a few days. Dr. Weller recommends that you consume a small meal or light snack prior to your appointment and then hold off about three hours after your appointment before eating a heavy meal.
If you have dental insurance, we will make contact with your carrier to obtain your existing coverage as it pertains to nitrous oxide sedation. This information will help us determine your expected costs prior to your procedure. For those who do not carry dental insurance, Weller Dental accepts several types of payment, which includes medical financing, to help make your procedure more affordable.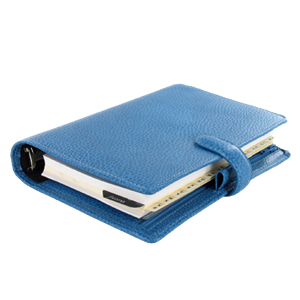 Ready for a Consultation?
If you do not maintain standard dental appointments or you are suffering from oral discomfort due to anxiety, please consider scheduling an appointment with dentist Dr. Weller for more information about nitrous oxide sedation at our practice in Chicago or Hinsdale, IL. Dr. Weller and his experienced team will gladly answer your questions and ease your concerns about sedation at Weller Dental.
Related Procedures