What Tooth Imperfections Can be Restored With Veneers?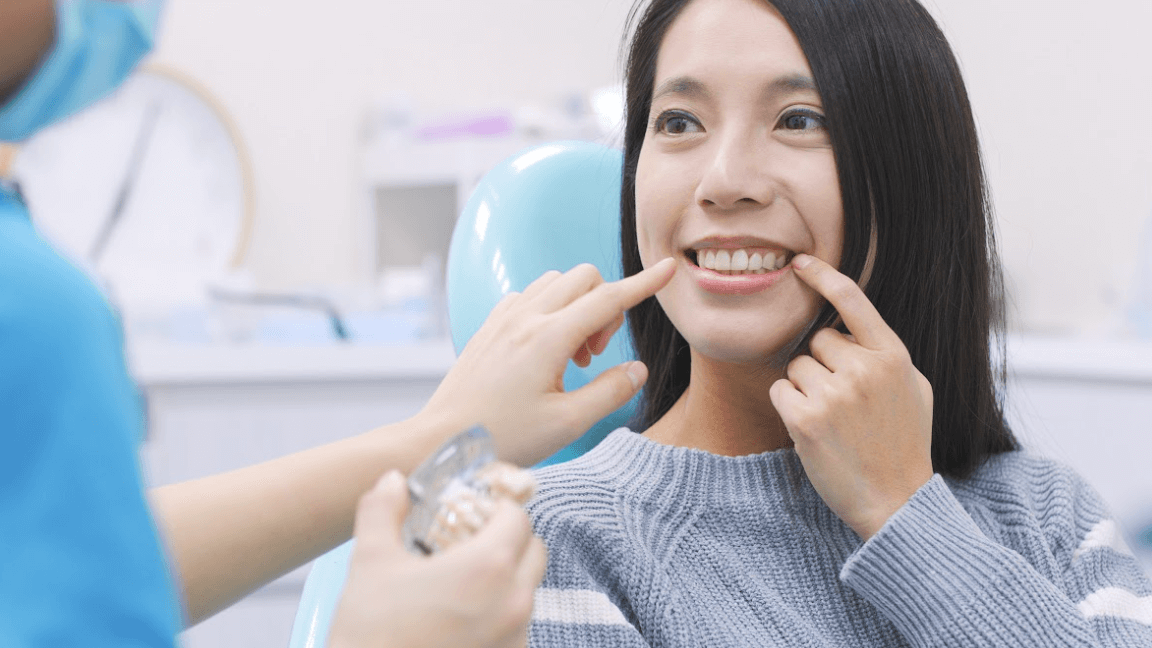 Many people suffer from tooth imperfections that can begin to affect the appearance of their smiles. While there are many ways to fix or cover these issues, one of the preferred ways is porcelain veneers. Veneers can cover multiple minor dental imperfections in one simple procedure. Dr. Jeffrey A. Weller can help you find the best treatment plan possible for your specific goals and needs. Schedule a consultation with Weller Dental in Hinsdale, IL today.
What are veneers?
Porcelain veneers are thin shells of porcelain designed to cover issues with your teeth and enhance the overall aesthetic appearance of your smile. Veneers can restore many minor dental issues that do not require specialized treatment. Porcelain veneers are custom-made to fit your teeth and stay snug over time. They are also resistant to chipping and staining over time. You do not have to worry about your gums and veneers because gums typically respond to porcelain well.
What can be fixed with veneers?
You can begin to address multiple dental or tooth imperfections with porcelain veneers, including:
Crooked teeth

Chipped teeth

Stained teeth

Misaligned teeth

Misshapen teeth

Length issues

Size issues

Gapped teeth
With the ability to cover so many tooth imperfections comes many benefits. You can get a porcelain color that is the color and brightness you want for your smile, and you can achieve a natural tooth appearance. Porcelain veneers are great for those who want to quickly fix multiple minor dental issues to rejuvenate their smiles. If you have dental infections or diseases, these may have to be addressed and treated before you can get your veneers placed.
How are porcelain veneers placed?
During a consultation with Dr. Weller, he will create a personalized treatment plan based on your goals and needs. Then, we will take impressions of your teeth so your veneers can be made. Once the custom veneers are finished, Dr. Weller can prepare your teeth for the adhesion process. This allows the veneers to fit snuggly against your teeth and give them a natural appearance that can last for a long time. Once secured, any last-minute adjustments can be made to ensure you are as comfortable as possible.
What happens after I get veneers?
You may experience some sensitivity after your porcelain veneers are placed, but this should go away shortly. Veneers need to be cared for in the same way as natural teeth, meaning you should brush and floss just like usual. It is generally best to avoid chewing on hard objects like ice, pens, or hard candy, as they can damage or chip veneers. You should continue dental exams and cleanings with Dr. Weller twice a year following your procedure to ensure your teeth and veneers stay in good condition.
Get veneers in Hinsdale, IL

Porcelain veneers are a great way to cover a wide variety of tooth imperfections you may be experiencing. This treatment can significantly enhance the aesthetic appearance of your smile. Dr. Jeffrey A. Weller can help to create porcelain veneers that help you love your smile. Contact Weller Dental in Hinsdale, IL today for a full consultation on the overall state of your oral and dental health.