Veneers Can Transform Your Smile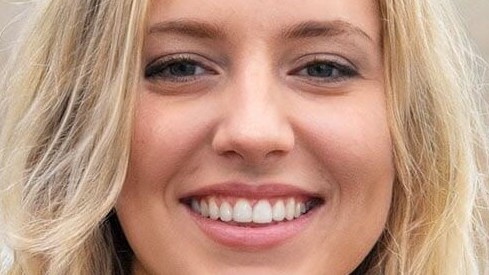 ARE YOU DREAMING of a smile that radiates confidence and charm? Dental veneers might be the secret to achieving that picture-perfect smile you've always wanted. Let's take a closer look at veneers so you can get a better idea of whether they're something you want to take advantage of.
What Are Veneers?
Dental veneers are ultra-thin shells, typically made of porcelain or composite resin, custom-crafted to fit over the front surface of your teeth. They are designed to improve the appearance of your smile by concealing a variety of cosmetic imperfections. These wafer-thin wonders are renowned for their ability to deliver stunning results, making them a popular choice for those seeking a smile makeover.
Who Can Benefit From Veneers?
Veneers can be a fantastic option for individuals who wish to address various aesthetic concerns, including: 
Stained or Discolored Teeth: Veneers can cover deep stains and discolorations that resist traditional teeth whitening methods, leaving you with a brilliantly white smile. 
Chipped or Broken Teeth: If you have minor dental damage, veneers can restore the symmetry and integrity of your teeth, giving you a flawless appearance. 
Gaps and Spaces: Veneers are an excellent solution for closing small gaps or correcting minor misalignments, providing you with a beautifully aligned smile. 
Uneven or Irregular Teeth: Whether your teeth are naturally uneven or have worn down over time, veneers can create a uniform and aesthetically pleasing smile. 
Worn or Dull Enamel: Veneers can strengthen and rejuvenate teeth with worn or dull enamel, helping you achieve a more youthful and vibrant smile.
Problems Veneers Wouldn't Help With
While veneers are a versatile cosmetic solution, they may not be suitable for every situation. Veneers may not be recommended if: 
You Have Significant Misalignment: If you have severe bite issues or misaligned teeth, orthodontic treatments like braces or Invisalign may be a better choice to address these concerns effectively. 
You Have Poor Oral Health: Veneers require a healthy foundation. If you have untreated gum disease, cavities, or other oral health issues, these should be addressed before considering veneers. 
You're Prone to Teeth Grinding: Veneers can become damaged if you have a teeth grinding habit. In such cases, a nightguard may be necessary to protect your investment.
How Are Veneers Applied?
The process of getting veneers typically involves the following steps: 
Consultation: You'll meet with your dentist to discuss your goals and determine if veneers are the right choice for you. 
Preparation: A small amount of enamel is removed from the front surface of the teeth receiving veneers. This ensures a snug fit and natural appearance. 
Impressions: Your dentist will take impressions of your teeth, which will be used to create your custom veneers. 
Temporary Veneers: While your permanent veneers are being crafted in a dental lab, you may wear temporary veneers to protect your teeth. 
Final Placement: Once your veneers are ready, your dentist will bond them to your teeth using a strong adhesive. They'll make final adjustments to ensure a comfortable fit and a dazzling smile.
The result? A radiant, confident smile that can last for many years with proper care.
If you're considering veneers or would like to explore your options for achieving the smile of your dreams, don't hesitate to reach out to us at Weller Dental. Our experienced team is here to help you achieve your smile goals and provide you with the personalized care you deserve. You can learn more about us by checking our business page, and make sure to get directions before heading to our Chicago practice.
Your dream smile is closer than you think!
Top image used under CC0 Public Domain license. Image cropped and modified from original.