Top 5 Most Common Procedures Used In Cosmetic Dentistry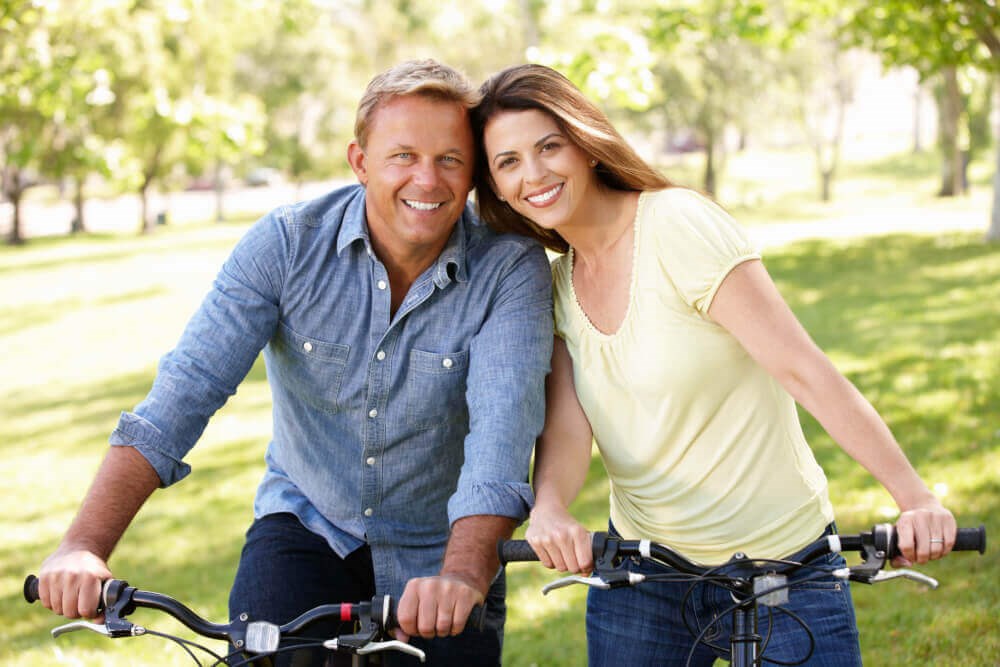 A person's smile is one of the first things people notice when meeting them. Are you hiding behind teeth you feel embarrassed about? Do you avoid smiling because you are concerned about how your teeth look? Cosmetic dentists can dramatically improve and transform a patient's smile by eliminating signs of chipped, discolored, or crooked teeth. There are various ways a cosmetic dentist can customize and dramatically improve the appearance of your teeth so you no longer dread the act of smiling.
The experienced cosmetic dentists at Weller Dental in Hinsdale and Chicago, IL offer customized solutions to help their patients who want to aesthetically improve the appearance of their smile. They offer laser gum contouring, porcelain veneers, dental bonding and contouring, and Invisalign to name a few dental cosmetic options readily available. Since there is a wide variety of dental cosmetic treatments, we are going to take a look at the top 5 most common procedures done in cosmetic dentistry so both men and women can feel more confident behind their smile.
The top 5 most common procedures for cosmetic dentistry
The main goal for any cosmetic dentist is to enhance the way their patient's teeth, mouth, and gums look and find the right cosmetic solution to give them a beautiful smile. A smile is one of the most important aspects for people both professionally and socially, and feeling confident is one of the reasons why men and women in the Chicago area seek help from a cosmetic dentist. Here are the 5 most common procedures cosmetic dentists perform to help individuals improve the look of their smile.
Cosmetic dental veneers
Dental veneers are a thin shell made out of porcelain or a composite material that are custom made for each patient. Bonded to the front or side of a patient's tooth in order to cover up or eliminate the signs of discolored, chipped or dull-looking teeth. Custom veneers are a permanent solution to help patients cover up unsightly issues with their teeth while giving them natural-looking results. Veneers can also eliminate the appearance of small spaces or gaps even in some cases treat slightly crooked teeth. Patients who struggle with a dental condition called microdontia when adult teeth don't mature in size and still look like baby teeth. Patients can have custom veneers placed over those teeth so they appear normal in size. Custom veneers can help patients attain a brighter, more symmetric even healthier-looking smile that will last for years!
Cosmetic teeth whitening or bleaching
If years of drinking coffee or wine have taken their toll on your smile, even certain medications can cause enamel discoloration, teeth whitening is a simple way to change up your smile. Teeth whitening is one of the most popular options for patients wanting a quick and easy way to change the way their smile looks. Patients wanting to brighten up their smile can turn to a cosmetic dentist for teeth whitening treatments done in the office or at home. Cosmetic dentists are able to provide tooth whitening solutions that yield better results than the over-the-counter options at the store. The cosmetic dentists at Weller Dental use the effective solution of ZOOM whitening procedures at both Chicago area locations to help their patients get a whiter and brighter smile!
Cosmetic tooth bonding or reshaping
Patients dealing with teeth that are chipped or broken can have a cosmetic dentist, like the ones at Weller Dental, fix these types of issues. Tooth bonding and tooth reshaping are two ways cosmetic dentist can give patients immediate results with their smiles. Tooth reshaping, also known as enamel shaping, is when a cosmetic dentist files down the chipped area or removes some enamel by reshaping the damaged tooth in order to improve its appearance. Tooth bonding is the cosmetic process of using tooth-colored materials that are bonded or adhered to the damaged tooth in order to improve or repair the appearance of a tooth that has been broken, chipped or even stained. Both of these cosmetic dental techniques are easy, simple ways to fix minor issues a patient may have so they feel less self-conscious when smiling.
Invisalign
Invisalign is a great option for adults or older teens wanting to fix a dental misalignment with their permanent teeth. Invisalign is offered by Weller Dental to treat moderately severe issues with crooked teeth, small gaps or slightly crowded teeth as well as correct minor bite issues. Called "invisible braces", Invisalign is a possible option for patients wanting to have a more symmetrical smile while forgoing the look of traditional metal braces. They are a discrete, clear and comfortable way to fix certain orthodontic issues to cosmetically enhance a patient's smile.
Dental Crowns
Patients dealing with teeth that are poorly shaped, broken, or chipped (even decayed) can turn to another popular cosmetic dental treatment of dental crowns. This long-term restoration is custom made to fit over the whole tooth in order to aesthetically change the appearance of a patient's damaged tooth. Usually made with porcelain or acrylic material, dental crowns are a great solution provided by cosmetic dentists to give patients a natural-looking solution to damaged teeth in order to enhance their smile.
A beautiful smile is something that can enhance your career, your life, and your social relationships. Cosmetic dentists provide solutions to their patients so they can smile without hesitation and feel more confident. Patients in the Chicago area can turn to the cosmetic dental experts at Weller Dental for what they need to improve the way their smiles look. With convenient locations in Hinsdale and Chicago, the cosmetic dentists at Weller Dental want to provide you the benefit of improving the way your teeth look so you can feel better about how you look. If you are interested in one of these popular dental cosmetic treatments call or schedule your consultation with Weller Dental today!