The Most Popular Treatment For A Smile Makeover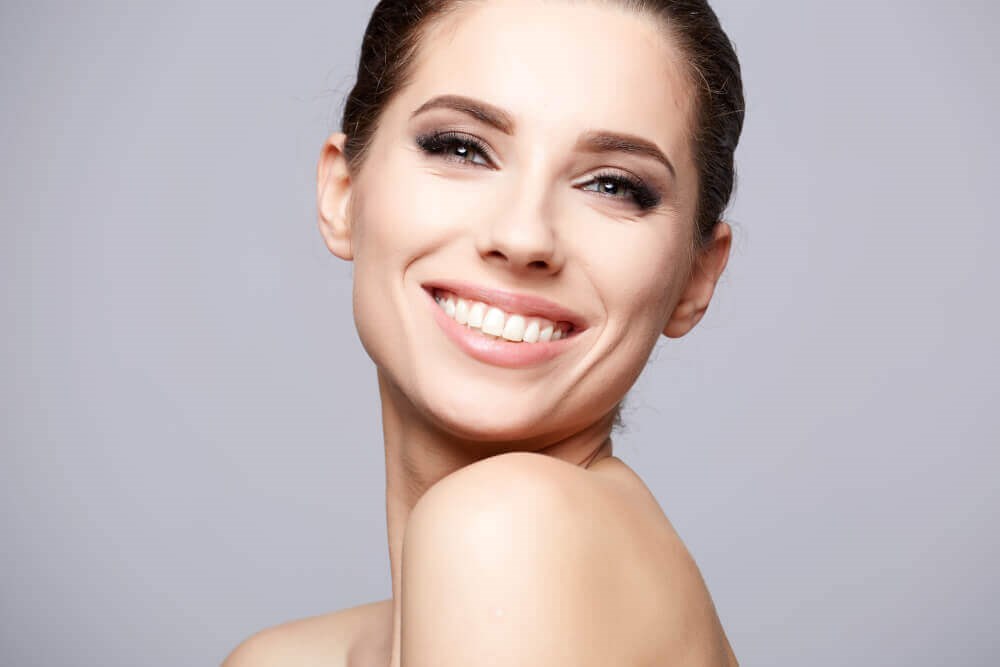 A great smile can be one of the most attractive features to your appearance. Your smile is the first thing people notice when meeting you. It's important that you like the way it looks! With cosmetic dentistry, there are more options than ever for patients to be able to get the smile they deserve. Cosmetic dentists can reshape, contour, and aesthetically change the way your teeth look so you can love your smile. One of the most popular cosmetic options for patients today is dental veneers.
The cosmetic dentists at Weller Dental in Hinsdale, IL offer Chicago area patients several cosmetic dental options to restore and enhance their smile. It can include anything from whitening treatments, Invisalign, and restorative dental work, to replace missing teeth and the most popular option of porcelain or resin veneers. Whatever the patient needs, the cosmetic dentists at Weller Dental are experts and well-versed in a wide variety of cosmetic dental procedures so their patients get the best results. While there are a number of cosmetic options available, dental veneers continue to lead the race when it comes to smile makeovers. Let's take a look at dental veneers and how they can help you love the way your smile looks!
What exactly is a smile makeover?
One of the best facial expressions is smiling. People express themselves by smiling daily and that means showing off their teeth. So, what if you don't like how your teeth look? Do you find yourself not fully smiling because you don't' want all or certain teeth to show? Well a smile makeover with a cosmetic dentist, like the ones at Weller Dental, can change all that.
Typical reasons for a smile makeover
If your smile makeover checklist has certain aspects you would like to change, then considering a smile makeover with a Chicago area cosmetic dentist can be the first step. Generally, there is more than one problem that most patients would like to correct. Common dental issues that individuals usually want to fix with their smiles are:
Crooked or misaligned teeth

Cracked or misshapen teeth

Discolorations or stained enamel

Gaps or spaces

Teeth that are not uniform in size or shape

Missing teeth
Dental veneers and what they can do
One of the most popular dental solutions for both men and women is dental veneers. This excellent solution to certain dental issues gives patients a natural-looking way to enhance and improve the overall look of their teeth. Even better, porcelain veneers are able to correct, hide, and mask multiple problems at once, which is great news for men and women who have multiple issues they would like to fix. Dental veneers help individuals hiding behind discolored, chipped, crooked or asymmetrical teeth. Dental veneers can be a solution for both men and women in Chicago looking to have a healthier, more uniform look their smile!
How do they work?
Dental veneers are thin-shell layers that are custom-made and then bonded to a patient's natural teeth. These custom-made veneers are wafer-thin and are tooth-colored material made to cover the front and side surfaces of teeth. Because of these factors, dental veneers are natural-looking and feel comfortable for the patient once they have been bonded to their natural tooth. Dental veneers are designed to improve the appearance by size, length, shape or color and can be comprised of 2 different types of materials. The most popular choice is porcelain veneers, but they can also be made up of a composite resin material. Consulting with a qualified cosmetic dentist in Chicago, IL will help determine which option is best for you.
Porcelain vs. Composite
Your financial budget, dental preference and the current condition of your oral health are all factors that will be considered when deciding on what type of dental veneers will give you the best results. Porcelain veneers are commonly the more expensive option but the most popular choice. Composite resin and porcelain veneers are both color-matched in order to blend in with other teeth, but the porcelain material better reflects the properties of natural teeth. They are also more durable material and stain resistant which are two factors that the composite resin veneers lack. Both options can give patients the resolution to any issues with their teeth in order to feel more confident when they smile. Consulting with a qualified cosmetic dentist, like the ones at Weller Dental, on which veneer material would be the best option for you is always the recommendation.
The ultimate goal of a smile makeover is to change the appearance of certain teeth, so patients no longer feel like they have to hide behind their smile. In addition, a smile makeover plays a big part in restoring your overall dental health so that not only does your smile look great, but your teeth are healthy too. With proper dental care at home and regular dentist visits for cleanings and checkups, your dental veneers can be a long-term solution. Most porcelain veneers can last 10-15 years or more! Dental veneers are a popular choice because they give patients a comfortable, natural-looking smile that makes them feel good when they look in the mirror.
Composite resin or porcelain veneers are an effective and aesthetically pleasing way to makeover your smile. With no need for surgery or any complex procedure, a qualified dentist can transform the way you look…which will give you something to smile about! The cosmetic dentists at Weller Dental have two convenient locations in the Chicago area and will provide you the quality dental care that you need. Dental veneers can help you love the way your smile looks so call or schedule your consultation with one of our cosmetic dentists at Weller Dental today!