Missing a Front Tooth? Compare Bridge vs. Implant Options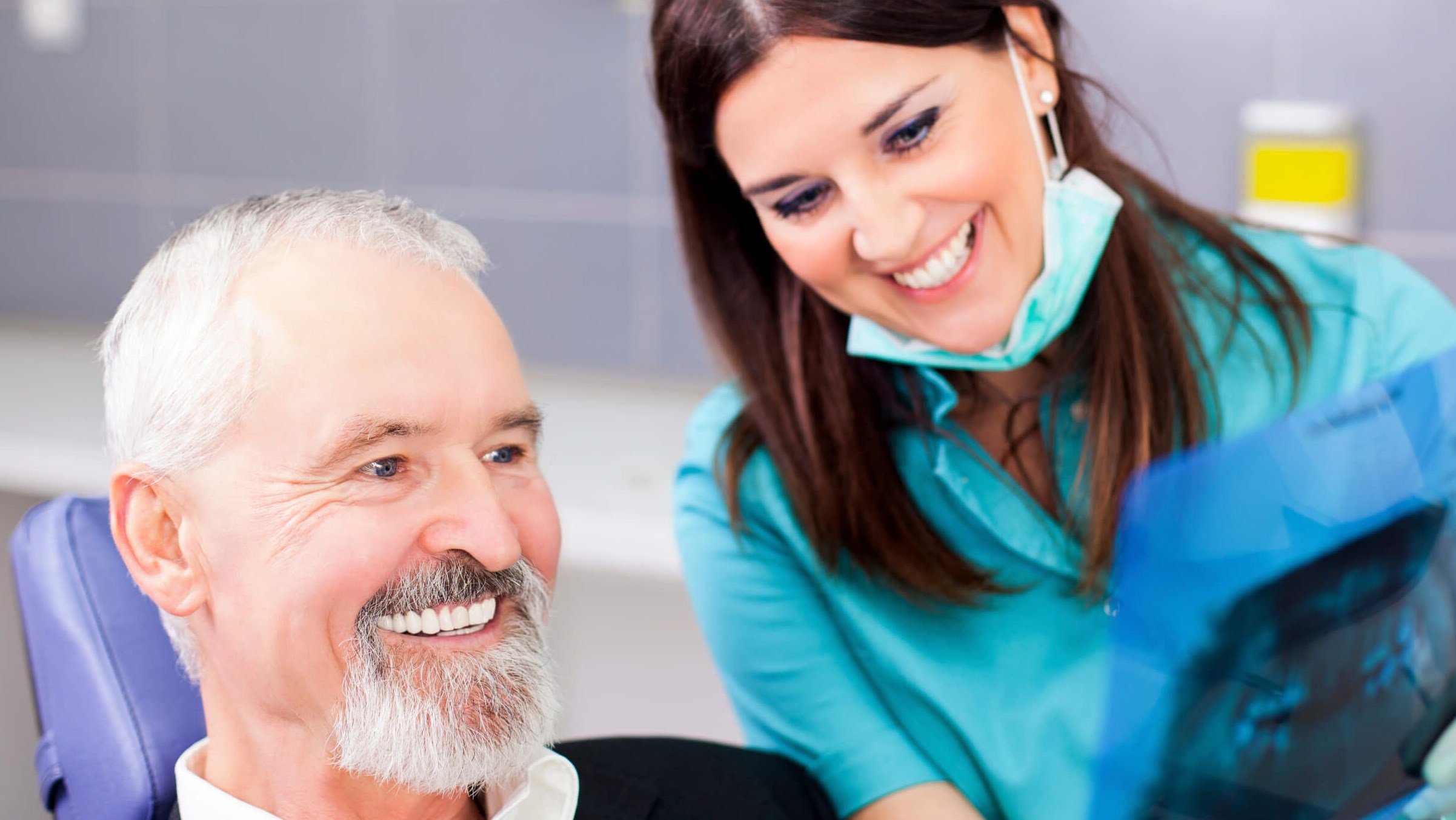 Though losing a tooth can have a long-lasting impact on the appearance and functionality of your smile, replacement options have come a long way in the last few decades. A couple of the most common solutions to address these issues are dental implants and bridges. It is essential to understand what each procedure entails before deciding what is right for you. Dr. Jeffrey Weller at Weller Dental in Chicago and Hinsdale, IL, can lend insight into both approaches to help patients make an informed choice. Find more information about the differences between a dental bridge vs. implants and schedule your appointment at Weller Dental today. 
Why should I replace a missing tooth? 
Beyond the aesthetic impact, missing a tooth may prevent your mouth and jaw from functioning properly. It often raises concerns about a person's ability to smile, speak, or eat their favorite foods. When a tooth or teeth are missing, others tend to shift out of place to accommodate the gap. Teeth can become crowded or misaligned because of the shift, making them difficult to brush and floss. When the professionals at Weller Dental see that a tooth is missing, they try to replace it as soon as possible. If you are evaluating tooth replacement options — whether it's your front tooth or one of your molars — you can compare the benefits of dental implants and bridges at our Chicago-area offices.
How dental bridges work
A bridge  is an artificial tooth that is attached to healthy teeth, allowing our team to create a bridge across the open gap. A traditional bridge is composed of porcelain or a combination of porcelain and metal. This bridge requires placing dental crowns on the adjacent teeth to anchor the prosthetic tooth or teeth in place. A Maryland bridge is used in the front part of the mouth, consisting of a prosthetic tooth fused to wings, which are bonded to the adjoining teeth. Both types of bridges are created at a professional dental laboratory and require two office visits to complete. 
Dental bridges are an excellent way to effectively replace one or more missing teeth. However, patients in Chicago and Hinsdale, IL, should know that bridges do not address underlying issues such as bone loss. The restoration may also cause strain on a patient's surrounding teeth. Because of this, dental bridges may need to be replaced in the future. 
How dental implants work 
Unlike bridges, dental implants  rely less on the surrounding teeth. Implants are a long-lasting solution made of a prosthetic tooth or teeth that sit on top of a titanium post implanted into the jaw. New bone grows around the post over the course of several months, holding it in place. This process is called osseointegration. Prior to treatment, bone grafting may be necessary in order to build the right amount of bone to support the implant. Once fixed, however, dental implants can be cared for just like your natural teeth with daily brushing and flossing. 
Just like your natural teeth, a dental implant provides the same stimulation of the jawbone. This occurs through the natural process of chewing or biting down on your food. As a result, the implant preserves the jaw bone and prevents atrophy, improving the overall health of your smile. Since this is meant to be a permanent solution for patients, dental implants will not need to be replaced in the future. 
Should I choose a dental bridge or implant? 
So, what's the verdict on getting a dental bridge vs. implant? Dental implants and bridges both have specific eligibility requirements that a patient should meet in order to qualify. During your dental consultation in Chicago or Hinsdale, IL, Dr. Weller will assess your oral health and make recommendations based on several factors. Whether you are missing a front tooth, incisor, molar, or a set of teeth, Weller Dental may have some custom options for you to choose from. 
Dental implants are the longest-lasting method that provide the best permanent aesthetic results. In addition, an implant preserves the jawbone and prevents bone loss. On the other hand, some patients do not like the idea of surgery or have medical conditions that compromise their immune system. In this situation, a dental bridge may provide positive results. Bridges can also be completed in less time than a dental implant. 
Schedule your one-on-one dental consultation 
Whether you have experienced gum disease, tooth decay, or dental injury, missing even one tooth can be a serious issue. At Weller Dental, our clinic is designed to meet the unique needs of each individual. Patients receive the best care whether they choose a dental bridge or dental implant. Each treatment room is equipped with advanced dental equipment including x-rays, scanners, laser technology, and imaging devices to treat patients comfortably and efficiently. Given our experience and knowledge of these restorative procedures, we can determine which treatment is best suited to restore your smile. Schedule a consultation with Dr. Jeffrey Weller in Chicago  or Hinsdale, IL, today to learn more. You can also learn more about us by checking our business page .