How To Maintain Your Results After A Smile Makeover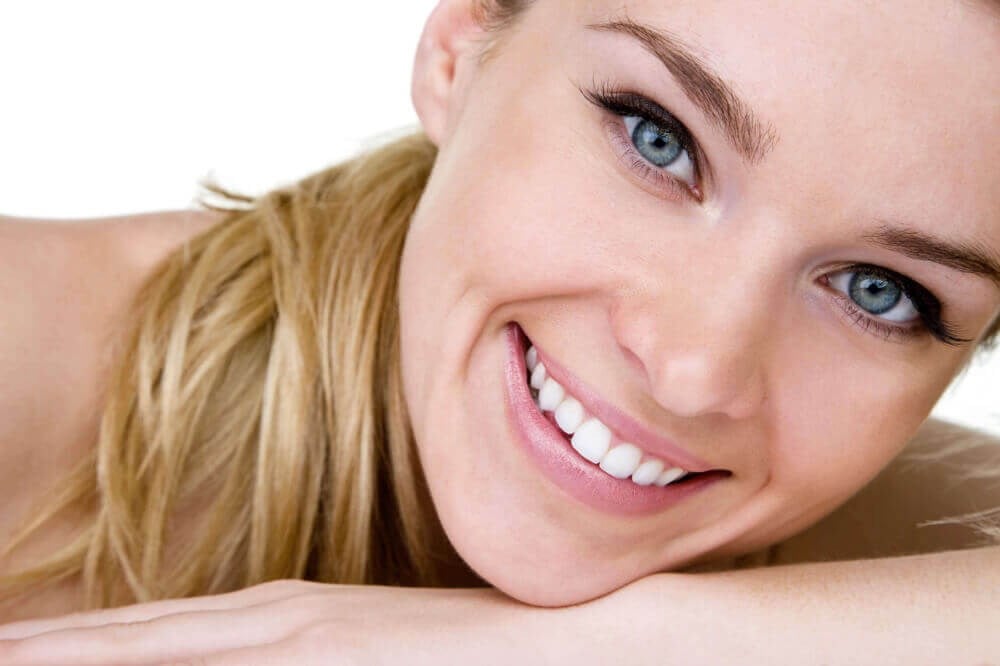 A smile makeover is typically a combination of certain cosmetic dental procedures designed to give patients a whole new look. A stunning smile with healthy, white teeth that look uniform in appearance can help both men and women feel better about how they look. A person's smile is one of the first things people notice so feeling comfortable about how your teeth appear to others is important. A smile makeover can fix the issues that you want to remedy and give you something to truly smile about again. But it is also important that you continue to maintain those results after your smile makeover is complete or your smile won't last as long as you'd like.
The expert cosmetic dentists at Weller Dental are dedicated to giving their patients the smiles they deserve. With two convenient locations in Hinsdale and Chicago, IL, they can help patients cosmetically change the way their teeth look so they can feel confident when they smile. Maintaining good oral hygiene and following the suggestions from the experts at Weller Dental on how to care for your new grin after your smile makeover will only make your beautiful results last. Read on for some helpful tips from the cosmetic experts at Weller Dental on how to maintain your brilliant smile after a smile makeover.
The dental makeover to your smile
A smile makeover can be a combination of dental procedures to aesthetically change the appearance of your teeth. It can address and correct dental issues as dull or discolored teeth as well as chipped, cracked or misshapen teeth. Spacing issues or missing teeth can also be addressed to give a person an overall new look to their smile. With today's dental techniques and technology, the possibilities are endless on what a cosmetic dentist can do for your smile. After a thorough consultation with one of the cosmetic dental experts at Weller Dental in their Chicago or Hinsdale, IL location, a patient can express their concerns about their teeth and get a professional assessment on what needs to be done to address their personal needs.
The many options for a smile makeover
There are a multitude of options to cosmetically change the way your smile looks. A smile makeover may consist of:
professional teeth whitening treatments that can be done in the office or at home

straightening slightly crooked or misaligned teeth with Invisalign treatments

restorative dental work with dental implants or bridges to eliminate missing teeth

porcelain veneers or cosmetic bonding can give patients an overall new look to their smile by vastly improving the appearance of stained, cracked, misshapen, and gapped teeth
Any dental or cosmetic issue can be tackled with help from the experts at Weller Dental so patients in the Hinsdale or Chicago, IL area can have the smile they want.
More than just a cosmetic makeover
Beyond the cosmetic remedy, a smile makeover can also greatly improve a patient's overall oral health. When men and women are struggling with certain tooth issues, it can cause other dental problems to occur. Misaligned or overlapped teeth, for example, can be hard to keep clean. Flossing can be difficult so food and debris can become trapped which may result in cavities or eventually gum disease. Missing teeth can cause surrounding healthy teeth to shift or move which results in teeth being misaligned which can affect a patient's overall bite. Damaged or broken teeth can also be the culprits for other dental problems like tooth decay or cavities. That's why choosing to have a smile makeover can improve your overall dental health and reduce the risk of costly future dental problems.
General tips to maintain your smile makeover results
After working with the excellent cosmetic dentists at Weller Dental in Hinsdale and Chicago, IL, you will love the way your new smile looks. It is important after you have spent your time improving your smile that you maintain the amazing results. These are some general rules to follow:
Attend regular visits to the dentist for cleanings and dental follow up every 3-6 months.

Maintain good daily oral health habits at home with regular brushing and flossing.

Use a non-abrasive toothpaste especially if you have dental veneers to aid against scratching the surface of dental restorations.

Avoid certain mouthwashes as they can damage the bond used to hold dental veneers, fillings, and crowns.

Avoid eating hard, sticky substances or chewing on ice which can damage certain tooth restorations.
In general, maintaining good oral health will maintain your smile makeover results. Since not all cosmetic treatments are covered by dental insurance, you want to ensure your time and money is well spent by doing the necessary upkeep like regular visits to the dentist and daily brushing or flossing. A smile makeover can be a life-changing experience for patients who have struggled with the appearance of their teeth and haven't had the confidence to smile or be in certain social situations. A new set of great-looking teeth will not only improve your overall look but also improve your overall oral hygiene and your self-esteem in the process.
Your smile should be something you feel proud about, so if you are feeling like yours needs some help then contact the expert cosmetic dentists at Weller Dental to schedule your smile makeover consultation. They have two convenient locations in Hinsdale and Chicago, IL and will personalize your smile makeover to get you the results your smile deserves.