How a Smile Makeover Can Help Chicago Area Patients Look and Feel Better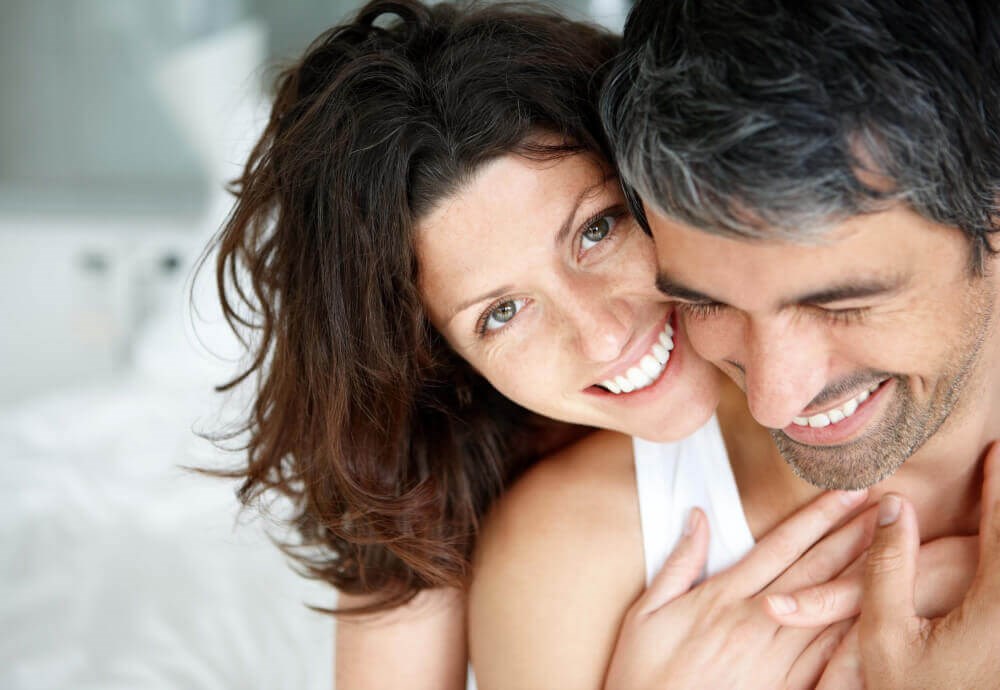 One of the fastest and most effective ways to make your smile more beautiful is with a smile makeover. Highly customizable, this collection of dentistry procedures works to transform the appearance of discolored, cracked, worn, crowded, and even missing teeth. With a new, stunning smile, you may feel more confident and better prepared to take on new opportunities both personally and professionally. But did you know that a smile makeover also can improve your overall health and well-being?
The cosmetic dentists at Weller Dental in Chicago and Hinsdale, IL explain that when patients grapple with damaged or missing teeth, it may negatively impact their ability to maintain proper nutrition. Chipped, cracked, broken, and infected teeth, as well as a misaligned bite, can make chewing difficult or painful. Sensitivity to hot and cold temperatures can also be problematic. These issues may prompt you to pass on chewy protein-rich foods or crunchy vegetables and fruits and opt instead for softer foods that don't pack the same nutritional punch. When teeth are restored by a smile makeover, you can return to eating the healthy foods you may have previously avoided.
Patients who are displeased with the appearance of their smile also may experience negative feelings about other aspects of their life. Having teeth that are crooked, severely stained, or poorly sized is not only embarrassing but may cause you to struggle emotionally. Research has shown that some chronic diseases are directly related to stress, which increases the body's level of the hormone cortisol. This ultimately can make patients more prone to experiencing a variety of health problems. However, when patients are happy and comfortable with their appearance, they are more likely to smile and laugh more frequently and confidently. This reaction prompts the brain to release feel-good hormones called endorphins. So, it stands to reason that when you look better, you also will feel better and be more prepared to handle stressful situations.
No matter the reasons for wanting more beautiful, healthy teeth, a smile makeover from the cosmetic dentists at Weller Dental can help patients in the Chicago area achieve the gorgeous grin they long for. Cosmetic dentistry procedures that can be included as part of a smile makeover include:
Teeth Cleaning
Besides brushing and flossing daily, one of the most important steps that Chicago-area patients can take toward improving their smiles is to schedule regular teeth cleaning appointments performed by a registered hygienist. This routine maintenance can go a long way in helping to prevent cavities by removing plaque that builds up on teeth. This may serve to stave off gum disease, a leading cause of tooth loss among adults. During this procedure, surface stains can be removed before they become internal stains, and the teeth are polished making them appear whiter and brighter.
Professional Teeth Whitening
While regular teeth cleanings can improve the appearance of your smile, the best way to truly boost tooth brightness is to have your teeth professionally whitened. This extremely popular procedure can be highly effective in removing stains caused by foods and beverages such as coffee, red wine, sodas, and even some berries. Zoom WhiteSpeed whitening treatments are available at Weller Dental in Chicago and Hinsdale, IL. As part of this innovative system, a special whitening gel is painted onto the enamel of the teeth and activated by a UV light to bleach stains away. Once this step is complete, another gel is applied to lessen any tooth sensitivity that may occur as well as to strengthen the teeth. To keep your teeth looking white between treatments, Zoom DayWhite kits are available for at-home use to further enhance and maintain the appearance of your brighter smile.
White Composite Tooth Fillings
There may be no better time than during a smile makeover to replace aged silver amalgam fillings, which can make your mouth look grey and unhealthy. Swap them out for more natural- and attractive-looking, tooth-colored composite fillings. This incredibly versatile alternative can be used to correct a wide variety of dental and aesthetic concerns as they are custom made to closely match the color of your natural teeth. As a result, composite feelings are often hard to detect visually, so it may appear as though you've not had any dental work done at all.
Porcelain Veneers
With the placement of porcelain dental veneers, teeth that are severely stained, suffer from cracks, are surrounded by gaps, or are noticeably crooked can be camouflaged. These thin, tooth-colored covers are lauded for their ability to closely mimic natural teeth. Extremely durable, veneers are bonded to the front of one or more teeth to create a straighter, brighter smile. After the dentists at Weller Dental determine that you are a good candidate for porcelain veneers, digital or physical impressions of your teeth will be made and sent to Jason Kim Laboratory in New York City where the veneers will be expertly sculpted from high-quality porcelain. Before placing them, a small amount of enamel will be removed from your teeth to allow for better bonding with a strong adhesive compound.
Porcelain Crowns and Dental Implants
Custom designed porcelain crowns are made to fit over natural teeth to reinforce and stabilize them following a fracture or crack resulting from injury or decay. Similar to porcelain veneers in their strength, durability, construction, and natural-looking appearance, crowns are an important cosmetic dentistry tool, especially when used as part of a smile makeover.
Crowns also are used to replace missing teeth in dental implants. Metal posts are surgically placed beneath the gums into the jawbone to serve as a support mechanism for an artificial tooth, which may be a porcelain crown placed over the post. This procedure serves to restore proper function to the mouth while simultaneously improving its appearance. As with natural teeth, brushing and flossing are key to keeping porcelain crowns looking and functioning at optimal levels.
Is a smile makeover in your future?
The benefits of a smile makeover reach beyond its ability to whiten and brighten your teeth. This transformative procedure also may help to lower your stress levels and improve your overall health. To learn more, schedule an appointment at Weller Dental, which has two convenient locations in Chicago and Hinsdale, IL. Our highly skilled cosmetic dentists are dedicated to helping patients look and feel their best.