Five Treatments That Are Part of a Smile Makeover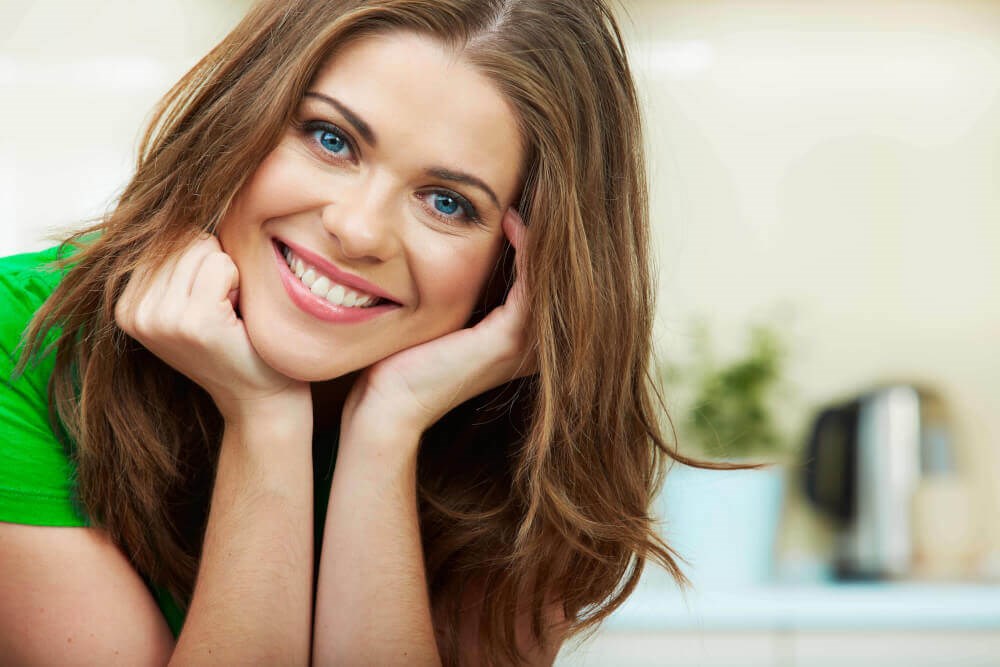 There's no denying the power of a stunning smile. It can turn heads, open personal and professional doors, and may even help keep you at the forefront of someone's mind. A smile makeover can work wonders to make your smile all the more memorable. This collection of popular dental procedures is designed to improve and enhance the appearance of your teeth. It can be performed to address and correct a host of conditions including cracked, chipped, crowded, missing, worn, and stained teeth. With a smile makeover, your rejuvenated, dazzling smile is sure to impress others as well as help you feel more confident about your appearance.

The highly experienced cosmetic dentists at Weller Dental, with two locations in Hinsdale and Chicago, IL, are dedicated to helping patients look and feel their best. They have compiled a list of the top procedures that may be included as part of a smile makeover.

Teeth whitening
Professional teeth whitening is wildly popular, likely because it is one of the quickest and most effective ways to increase the brightness of your smile. This highly customizable procedure can be used to treat stains caused by foods and such beverages as wine, tea, certain types of berries, and coffee. Also, when certain medications are used, tooth enamel can darken and become dull looking.

At Weller Dental, Zoom whitening can be performed in one visit.  We recommend shortly after your regular dental cleaning you schedule your treatment for maximum results.  A special whitening gel is applied to the enamel of the tooth and activated with light to remove stubborn stains. The entire process can be completed in less than an hour. Teeth can be transformed several shades whiter and look remarkably brighter with just a single treatment.

ICON white spot treatments are also available at both of Weller Dental's locations in Hinsdale and Chicago, IL. This procedure uses resin infiltration to target small decalcified areas on the tooth that may appear whiter than others. These areas appear around the gumline and are typically caused by tooth decay from orthodontic brackets in the placement of braces. The lesions are etched by a cosmetic dentist at Weller Dental, the resin is applied, and a light cures the material. As a result, the color of the entire tooth is made more even and aesthetically appealing.

Porcelain veneers
The appearance of teeth that are cracked, gapped, severely stained, and misaligned can be vastly improved when porcelain veneers are placed. These thin, tooth-colored shells are bonded to the front of natural teeth to whiten and brighten the smile as well as camouflage numerous dental concerns. At Weller Dental in Hinsdale and Chicago, IL, a thorough examination is performed by a cosmetic dentist to determine whether a patient is a good candidate for veneers. Once the decision is made to proceed with these durable restorative devices, impressions of the teeth are made. The veneers are custom-crafted at an outside lab before being sent back to our office. To prepare the tooth to receive the veneer, the dentist will remove a small amount of enamel from the front of the tooth where the veneer will be affixed. Durable and long-lasting, porcelain veneers closely mimic the appearance of natural teeth. In fact, it may be difficult for others to know that you've had any dental work done at all unless you tell them.

White composite tooth fillings 
As part of your smile makeover, aged silver amalgam fillings may be replaced with more natural-looking composite fillings. There are several reasons why this is a good idea. These older fillings tend to make the mouth appear grey and unhealthy. Versatile white composite fillings are capable of correcting many dental and aesthetic issues. They can be crafted to closely match the color of your natural teeth, which also makes them less noticeable.  

Invisalign aligners 
Crowded and misaligned teeth can be difficult to properly brush and floss. As a result, numerous health issues can arise. For example, when bacteria build up, gum disease may develop and lead to an increased risk of stroke or heart disease for men and women in the Chicago area. This is why orthodontic devices such as Invisalign clear aligners are an important smile makeover tool. When teeth are straight, your smile automatically looks healthier and more attractive. Invisalign aligners can produce a beautiful smile in half the time of traditional metal braces. Made of a plastic resin material, they are customized to fit directly over the teeth and straighten them without the use of painful brackets and wires. Worn nearly around the clock, the aligners are removable to make brushing, flossing, and eating easier.

Porcelain crowns and dental implants
Cracks, fractures, and decay cause teeth to weaken. Custom designed porcelain crowns fit over damaged or decayed natural teeth like a cap to reinforce and strengthen them. Crowns are just as durable and look remarkably like natural teeth. They play a vital role in cosmetic dentistry as part of a smile makeover. Crowns are also used in dental implants, which are a popular treatment to replace one or more missing teeth.

Dental implants employ small metal posts that are surgically placed into the jawbone beneath the gums. These serve as anchors to support a prosthetic tooth, such as a porcelain crown. A crown is placed over the post once it has healed and fused to the jawbone to restore proper form and function to the mouth. In most cases, regular brushing and flossing along with annual exams and cleanings at one of Weller Dental's locations in Hinsdale and Chicago, IL are all that is needed to keep long-lasting porcelain crowns looking and performing their best.

Are you ready to makeover your smile? 
More than creating a stunning smile, the procedures included as part of a smile makeover can do much to improve the overall dental health of Chicago area patients. Wouldn't you like to feel more confident with straighter, whiter, brighter teeth? If you want to learn more about how to get a customized smile makeover, schedule an appointment with one of the cosmetic dentists at either of Weller Dental's two locations in Hinsdale and Chicago, IL and begin your journey toward a gorgeous grin.