Completely Change Your Smile with No-Prep Veneers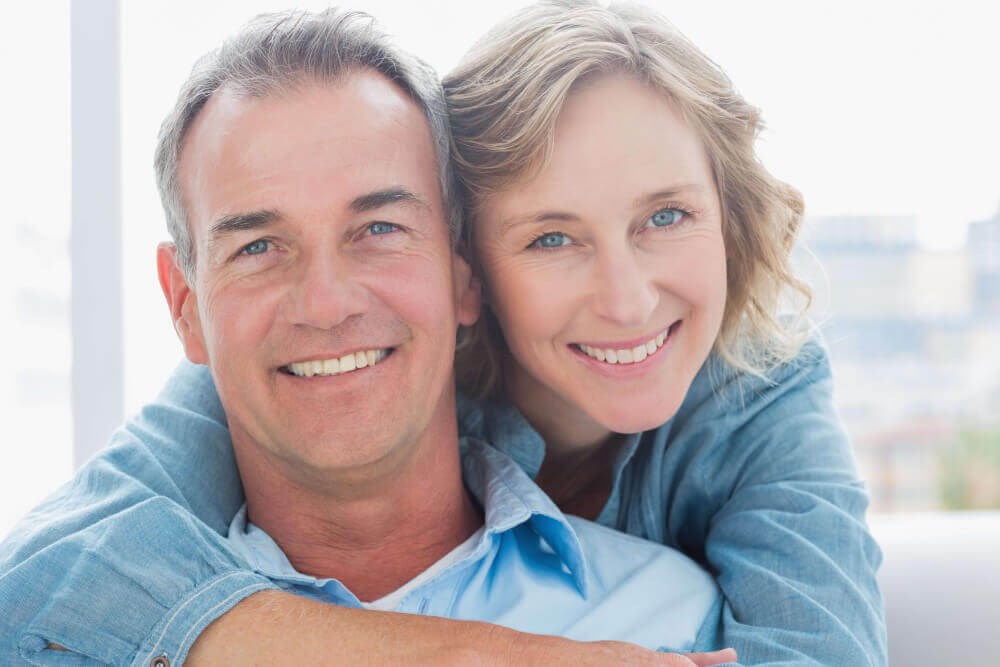 More adults are turning to veneers as a cosmetic dental enhancement to create a brighter, straighter, more symmetrical smile. Veneers are thin cosmetic covers that are bonded to the front of the teeth to hide any imperfections. Small gaps, mildly crooked teeth, and discoloration can be effectively hidden by dental veneers, giving patients a magnificent smile. Now, there is a new cosmetic dental option available to men and women in the Chicago area who are seeking an alternative to traditional porcelain or composite veneers. Minimal preparation or "no-prep" veneers are giving patients a whole new smile that is quick and easy with no local anesthetic needed.
The experienced cosmetic dentists at Weller Dental have two convenient locations in Chicago and Hinsdale, IL. Their dental practices offer the latest dental techniques and cosmetic treatments available, including no-prep veneers. Here is some helpful information on a new way to achieve a winning smile while boosting your confidence and how Weller Dental can help.
The popularity of a smile makeover
Smile makeover procedures are on the rise as more people decide it's time to change the way their teeth look so they can feel confident when smiling. Cosmetic dentists, like the experienced professionals at Weller Dental, can provide expert advice and guidance on how to resolve dental issues such as misshapen, gapped, or discolored teeth via the various procedures associated with a smile makeover. The amount and type of treatments are customized for each patient based on his or her dental and cosmetic needs. Some Chicago and Hinsdale area patients may only need one treatment to transform their smile while others may need a combination of procedures. A cosmetic dentist can help restore your confidence with how your teeth look and dental veneers are one of the several options available to get that winning smile.
The powerful help of dental veneers
Patients in Chicago and Hinsdale have the ability to customize their cosmetic needs when it comes to the use of veneers. Some patients may only have one or two teeth they wish to camouflage imperfections on while others may need a whole set of veneers to completely transform their smile. Dental veneers are made from thin layers of porcelain or composite and are permanently bonded to the front of a patient's natural teeth. They are a popular cosmetic treatment as they have less tendency to crack versus other alternatives like dental bonding. Now, no-prep veneers are on the rise in popularity and, like their name, require no tooth prep for the veneer to be applied, making them easier and quicker.
What makes a veneer no-prep?
Traditional veneers require the removal of a thin layer of enamel on the target tooth/teeth prior to placement. This requires a local anesthetic injection and more prep time for the cosmetic dental procedure. Thanks to the latest in cosmetic dental technology and new options available to patients at Weller Dental in Chicago and Hinsdale, there are alternatives to traditional porcelain veneers that can be placed on a tooth without any tooth preparation needed. This new minimal or "no-prep" way of placing veneers without any preparation allows patients a faster, less expensive, and easier way to transform their smile than with traditional veneers.
What can no-prep veneers help?
No preparation veneers can help patients in the Chicago and Hinsdale areas with the same types of cosmetic issues as traditional veneers:
Stained or discolored teeth

Cracked or chipped teeth

Small gaps or spaces

Slightly crowded teeth

Slightly worn or misshapen teeth

Small teeth
Are you a viable candidate for no-prep veneers?
In some cases, a person's cosmetic need may require their tooth to be prepped for a traditional veneer of porcelain or composite in order to get the best results. Consulting with one of the cosmetic dentists at Weller Dental in Chicago and Hinsdale will provide insight on what your aesthetic needs. After a thorough examination, our dentists will discuss whether traditional veneers or no-prep veneers will yield the best results for you. If you are a good candidate for no-prep veneers, then like traditional veneers, they are a great long-term solution for patients wanting to change the way their smile looks.
Patients in Chicago and Hinsdale who are seeking a fast, long-term solution that is minimally invasive and typically less expensive than traditional veneers should consider no-prep veneers to restore their smile. No drill, no prep, and no local anesthetic are just a few of the perks with this innovative dental option.
The experts at Weller Dental offer this new innovative dental veneer procedure at their two convenient locations in Hinsdale and Chicago, IL. They will assess your dental health, listen to your concerns about your smile, and determine if no-prep veneers are a good fit for you. If you're ready to makeover your smile and are interested in no-prep veneers, then we invite you to call or schedule a consultation with one of our cosmetic dentists at Weller Dental today.