Can I Get A Smile Makeover Without Getting Veneers?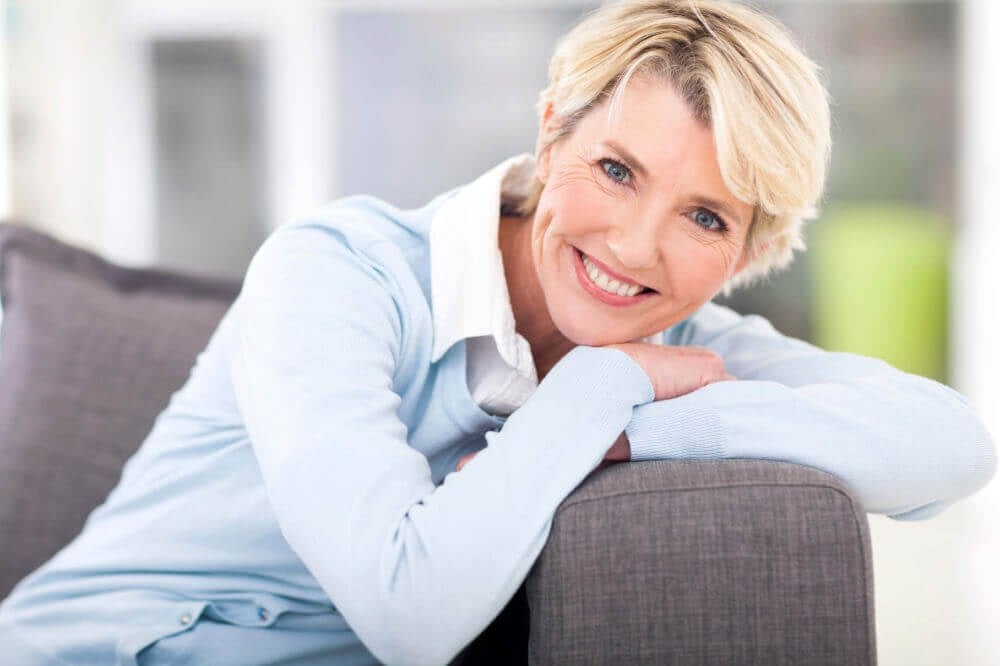 Cosmetic dentistry is always evolving to offer men and women several options to correct their smile and get rid of imperfections. A smile makeover can create a positive change and give individuals the confidence to smile again. If you are looking to restore your teeth and rejuvenate your smile with a smile makeover, veneers are not your only option.
The dentists at Weller Dental in Hinsdale and Chicago, IL offer several cosmetic options to patients who want to improve the way their smile looks. Your smile is one of the first things people notice about you. If you have been unhappy with the appearance of your smile and think a smile makeover might be the next step, Weller Dental can help. They offer several cosmetic and restorative options beyond veneers to aesthetically change the way you look as part of a smile makeover. Here is some helpful information on how you can enhance your smile and improve the way you look without veneers.
What exactly can a smile makeover change?
A smile makeover can be life-changing for Chicago-area individuals who have struggled with how their teeth look. The experienced dentists at Weller Dental create a customized treatment plan that can include various dental procedures in order to change a person's appearance and give them better oral health. In some cases, patients may only need one dental treatment to transform their smile while others may need a combination of dental procedures. If you have an issue with chipped, cracked, discolored, misshapen, or even crooked teeth, the cosmetic dentists at Weller Dental can correct these issues and get you the smile you deserve.
Can I get help without veneers?
Even though custom veneers are a popular choice for most patients in the Chicago area, it is not the only option when undergoing a smile makeover. A thorough dental exam and consultation with one of the cosmetic dentists at Weller Dental will help determine the best course of action for your customized smile makeover. You may only need teeth whitening treatments to enhance your smile, or possibly Invisalign to straighten slightly crooked or crowded teeth. Let's take a look at a few of the options available as part of a smile makeover - outside the spectrum of veneers - that can give you a straighter, brighter, more symmetrical smile.
Cosmetic tooth bonding
In a single office visit, the cosmetic dentists at Weller Dental in Chicago and Hinsdale, IL can improve the appearance of stained, chipped, or misshapen teeth with tooth bonding. Tooth bonding is an excellent, inexpensive way to repair teeth that are damaged or have had decay. A composite resin is chosen to match a patient's natural tooth color and the material is bonded directly to the tooth that needs repairing. The newly bonded tooth will be contoured and shaped to match the patient's other teeth in order to give patients natural-looking results.
Teeth whitening
Yes, you can buy the whitening kits you see in the store, but experienced cosmetic dentists, like the team at Weller Dental in Chicago and Hinsdale, IL, have access to more professional teeth whitening methods that are stronger and give patients quicker results. Teeth are very porous which means they soak up anything you eat or drink. Wine, coffee, tea, even dark berries can stain teeth over time. If you want your teeth to look brighter and more youthful again then ZOOM! whitening treatments might be an option for your smile makeover. The professional staff at Weller Dental will work with each patient's budget and schedule to set up in-office ZOOM! whitening treatments which remove any stains and eliminate that dull look. At-home ZOOM! whitening kits are also available following your in-office treatment to enhance and refresh your smile.
Invisalign
Straight teeth are not only more beautiful, but they are also healthier. Proper dental care is more difficult with teeth that are crooked, crowded, or uneven. A patient's bite is not only affected but keeping uneven teeth clean and healthy is an uphill battle. The Invisalign treatment is made up of clear, customized, removable aligners that give patients the option to fix their teeth in a more attractive manner versus the traditional metal orthodontic method. The aligners, which are changed out approximately every two weeks, progressively move your teeth into a more aesthetically pleasing position. If you are a good candidate for Invisalign then you can restore your smile and enjoy straighter teeth with this advanced dental technology provided by Weller Dental.
Even more options for a smile makeover outside of veneers
Whether you need your teeth whiter or straighter even changed cosmetically, there are several options available to Chicago-area men and women who want a smile makeover without the use of veneers. Additional options may include contouring or reshaping a patient's gums with a special laser to help reveal beautiful teeth that are overshadowed by excessive gum tissue. Other patients may require tooth-colored fillings to make their smile more uniform and replace distracting metal fillings. Whether your smile makeover is comprised of only one tooth or several, the cosmetic dentists at Weller Dental in Chicago and Hinsdale, IL can personalize your treatment plan and give you a smile to love again.
Weller Dental is one of the leading dental practices in the Chicago area. With two convenient locations in Hinsdale and Chicago, their expert team of dentists can customize your smile makeover without the use of veneers. Their state-of-the-art dental facilities provide the necessary dental treatments Chicago-area patients are looking for in order to have a stunning, beautiful smile. If you are ready to look into a smile makeover, we invite you to call or schedule a consultation with one of the dentists at Weller Dental today.