Are Porcelain Veneers Right For Me?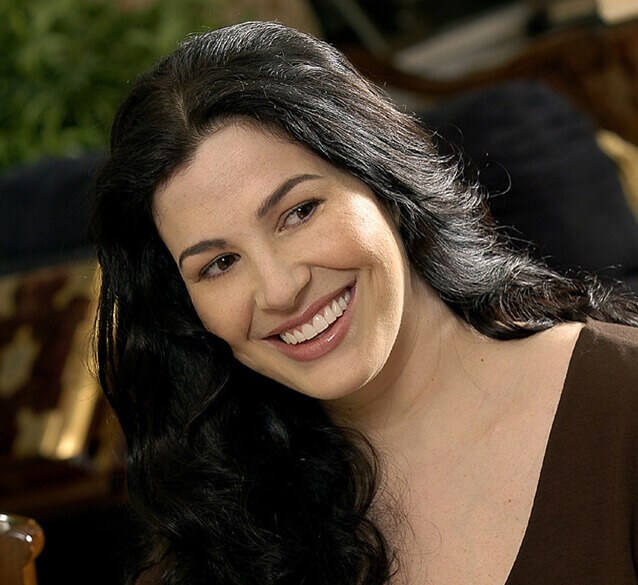 If you find yourself hiding your teeth when you smile, then you may want to consider porcelain veneers. Veneers can correct a variety of dental issues by eliminating stained or discolored teeth, masking gaps and unsightly chips, and create an overall straighter, more symmetric smile. Porcelain veneers have become so popular throughout the Chicago area, that both men and women are turning to them to enhance their smile and self-confidence. At Weller Dental in Hinsdale, IL, our experienced dental team have seen the results that porcelain veneers can create. Our Chicago area patients love their new natural-looking, beautiful transformations that porcelain veneers can provide. So, are veneers right for you? Let's find out!
What can veneers do for me?
Veneers can be viewed as the missing piece to a puzzle by completing and enhancing your smile. In addition to the physical element, veneers can give patients an entirely new lease on life. You will no longer have to feel self-conscious about your smile or worry about how others will view you. Veneers can provide an instant confidence boost and allow you to have more success in both your personal and professional life.
Am I a good candidate for veneers?
Patients that are interested in veneers seek treatment in our Chicago, IL dental office for a variety of reasons. Veneers are an excellent solution for correcting crooked or misshapen teeth, along with severely discolored or stained teeth. Teeth that are worn down or chipped can also see great results with veneers. Many patients choose veneers when there are multiple cosmetic issues to address.
In order to determine if you're a good candidate for veneers you'll need to schedule an initial consultation with an experienced cosmetic dentist. The highly-skilled dentists at Weller Dental will ask a series of questions related to your overall oral health and examine your teeth and gums to see if you can benefit from veneers. A few of the main things your dentist is checking for includes any signs of cavities or periodontal disease as these issues can create additional complications with your teeth if they are not corrected first.
What's so great about porcelain?
Porcelain is a great option to providing a natural result that blends in with your existing teeth. Porcelain is also preferred by most Chicago, IL cosmetic dentists since it doesn't stain easily and it can last for years to come. A veneer can be made to match the size and shape of your existing teeth, and the color of the veneer will also match to ensure your smile is flawless. While veneers can be an expensive investment, they are well worth the cost as the end result is a beautiful, symmetrical, natural looking smile. The results are so good that nobody will ever know you had dental work done, unless you choose to tell them. Some of the benefits of porcelain veneers include:
A natural appearance
Durable and resistant to staining and chipping
Porcelain color, which can match existing teeth
They are non-porous
What's the process like?
Veneers are a multi-step process that begins with having an impression of your teeth made. This impression will be used to make a set of custom, high-quality porcelain veneers. Once the veneers have been made you'll return to our Hinsdale, IL dental practice for a second appointment to have a small amount of enamel removed from your teeth. Oftentimes, people worry if their tooth has to be shaved down entirely, and this is often not the case. Typically, only a very small amount of enamel needs to be removed in order for the veneer to cover the tooth. Once your new veneers have been secured to the existing teeth, a few minor adjustments will be made to ensure they fit properly, along with a quick polish, and you'll be on your way and free to share your new and improved smile with the world.
Why should I seek a cosmetic dentist for treatment?
Not all dentists are created equal. While a general dentist is great for treating cavities or fillings also making sure you have a clean bill of health each year, you'll want to find an experienced Chicao area cosmetic dentist that has many years of training and is skilled in the innovative techniques that porcelain veneer treatments can require. A dentist with this amount of experience can provide a beautiful, natural-looking outcome that is sure to make you smile for years.
How can I make the most out of my veneers?
Porcelain veneers are made from a very durable material and can last anywhere from 10 to 20 years. In order to get the most out of your investment you also need to maintain good oral hygiene. This includes brushing and flossing on a regular basis, in addition to visiting your dentist for routine cleanings twice a year. These cleanings allow your dentist to examine your teeth and identify any potential issues that can be resolved early on. This is important as delaying treatment will cost additional time and money in the end and you don't want to jeopardize your smile or your veneers.
How can I learn more?
Please give our Hinsdale, IL dental office a call in order to learn more about porcelain veneers and how they can transform your life. You'll be able to schedule an initial consultation with our dental team to outline your goals and create a customized treatment plan.
Just because you weren't born with a perfect smile, doesn't mean that you can't attain your smile goals now. Visit our office today and leave with something worth smiling about. The staff at Weller Dental looks forward to hearing from you.