8 Facts About Porcelain Veneers You Need To Know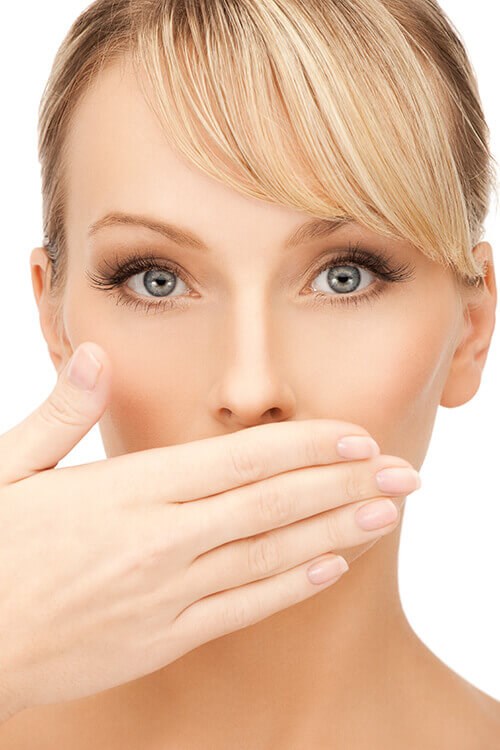 Are you hiding behind your smile? When you smile do you keep your lips closed so your teeth won't show? A person's smile can make a lasting impression and one of the many reasons why more individuals are turning to the cosmetic dental solution of porcelain veneers for help. Porcelain veneers are an excellent way to enhance your smile and get rid of misshapen, discolored, chipped, or cracked teeth and even eliminate gaps!
At Weller Dental in Hinsdale, IL, serving the greater Chicago area, our experienced dentists offer this cosmetic smile makeover option to create a customized solution to help their patients. If you have an aspect about your smile you dislike, then porcelain veneers may be the right solution for you. Here are 8 facts about porcelain veneers you need to know and why this cosmetic treatment is such a popular choice.
Popular cosmetic option
Porcelain veneers are the right solution for many individuals hiding behind chipped, stained, crooked, or dull-looking teeth. This dental solution is one of the most effective and easiest ways to improve your smile. More and more women and men in the Chicago area are turning to cosmetic dentistry and getting custom porcelain veneers to attain a symmetric, brighter, straighter, and healthier-looking smile. They offer an effective, natural-looking and easy way to get a smile makeover that lasts for years.
Long-lasting solution
Since porcelain veneers are a long-term solution to eliminate damaged or broken teeth, patients are fitted with temporary veneers while their custom ones are made. You will wear your temporary veneers for a few days in order to see if any changes or modifications need to be made in shape, size, or even color. If there is an aspect you don't like, then it can be changed prior to getting your permanent porcelain veneers. Once you are fitted with your custom set, your veneers can last for years if properly cared for.
Good oral health upfront
In order to get porcelain veneers, all potential candidates must have healthy gums and teeth. If patients have dental issues such as cavities, gum disease, or tooth decay then those problems must be addressed and treated first before the process of getting veneers takes place. Since porcelain or any custom veneers are bonded directly to the teeth, they require a good foundation to have long-term success. Removing aesthetic concerns is easy with veneers but covering up bigger dental issues will only lead to larger problems down the road. The dental professionals at Weller Dental serving the greater Chicago, IL area will ensure a patient's teeth and gums are healthy and ready for porcelain veneers before investing in their smile!
Taking care of your new smile
Even though porcelain veneers are strong and durable, they still require ongoing dental care. Daily brushing, flossing and regular checkups with your dentist are still necessary and with proper care can last over 20 years. Porcelain veneers are stain resistant, but it is still recommended to avoid chewing hard candy, ice or eating anything that could damage them. Porcelain veneers are a worthy investment in your smile but require good oral health and care to keep this long-term dental solution looking good!
An added bonus to porcelain veneers
Many individuals, especially older men and women, deal with tooth sensitivity. In addition to making an individual's teeth more beautiful and brighter, porcelain veneers can make teeth stronger and less sensitive. Since porcelain veneers are a thin-like shell layer on the front of teeth they provide a barrier to drinks or food that may be sensitive for individuals. This is a bonus, especially if you have struggled with tooth sensitivity in the past.
Porcelain veneers can help with Microdontia
Most people do not know what Microdontia means, but essentially, it refers to small teeth that look like baby teeth. It is often referred to as a genetic dental condition where an individual's adult teeth are abnormally small and can have large gaps between them. Patients who struggle with this condition often feel they still have "baby teeth". Even though this is not a dental issue that affects a patient's oral health, adults with this condition turn to porcelain or custom veneers to aesthetically change their smile so it matches their other facial features.
Pretty close to perfection
With advancements in dental technology, today's porcelain veneers are custom made to look natural and like actual teeth. They are considered pretty close to a "perfect" solution. Dental skill and technology have allowed today's qualified practitioners, like the Chicago cosmetic dentists at Weller Dental, to customize each set of porcelain veneers for each of their patients. Since porcelain veneers are used to improve a person's smile, it can be done so that others won't even notice except to say, "hey love your smile!".
Porcelain veneers can reshape your smile and your look
Porcelain veneers not only enhance your smile but also change the way you look. Your smile is one of the first things that people notice so why not love the way it looks. Get rid of discolored, misshapen or displeasing teeth with porcelain veneers so you can love your smile!
So many Chicago men and women are turning to the solution of porcelain veneers who want a gorgeous smile. Whether you are bothered by chipped teeth, dark stains or a combination of issues, veneers can be the solution to a brighter, healthier looking smile. Once you have considered all these facts, you can be ready to take the next step to getting the smile you deserve. If you are interested in porcelain veneers, we call or invite you to set up a consultation with one of our dentists at Weller Dental. With 2 convenient locations in the Chicago and Hinsdale areas, our doctors will discuss your aesthetic goals and decide if porcelain veneers are the best choice for you, so you no longer have to hide behind your smile!